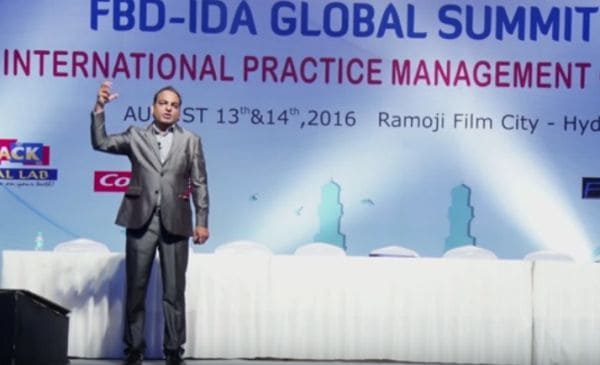 Dr Prem Jagyasi – award winning speaker, author, global influencer and entrepreneur – addressed a huge gathering of dental professionals at Forum for Better Dentistry in Hyderabad, India, on 14th August, 2016. While shedding detailed insight into the enormity of Dental Tourism industry worldwide, Dr Prem made attendees understand why it's high time for them to look beyond borders and make measured moves to capture a big pie of dental tourism business.
At the event supported by Indian Dental Association and Dental Council of India, Dr Prem told the attendees that the business side of dental tourism has immense potential. While explaining it further, he said that dental tourism is growing at a phenomenal pace owing to quality measures made by mega dental hospitals and tourism departments of respective world governments in the recent past.
What is Dental Tourism? Why is it growing?
As of now, dental tourism is roughly around $20bn industry. The cost of operating has increased significantly, since nowadays dental practitioners and surgeons use costly and high end equipment, and of course, the competition has increased. With more people coming to India for dental treatments, the GDP of the nation is sure to go up as foreign revenue will come to India. Indian government encourages a lot. People paying less on health and dental health insurance… Medical tourism and dental tourism provides you and the nation with both revenues and global reputation.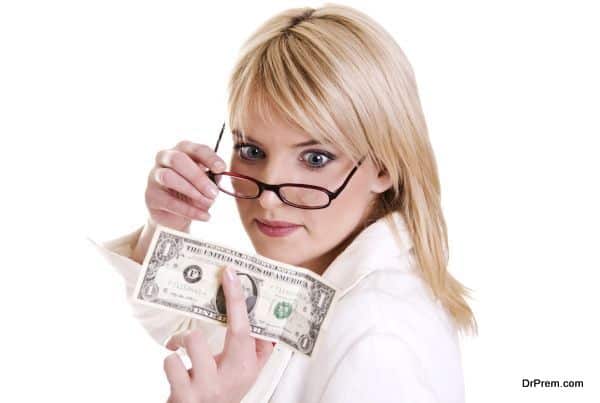 Dental Crisis – Whether it's a developed nation or an undeveloped one, the healthcare crisis is all the same everywhere on the planet. Countries, such as Canada and the United Kingdom, have very high patient waiting time.
Underinsured and uninsured folks in the US – 150 million people are underinsured and they don't have enough funds to support costly medical treatments. Nowhere in the world, no insurance company covers dental treatments completely. Most of them cover only dental treatment but are against providing insurance for dental cosmetic treatments.
Expensive dental treatment abroad – Dental fillings are almost 10X costlier in developed countries when compared to India. Similarly, root canal therapy is 7 to 8X costlier. That's the reason why there is so much of interest among foreign nationals in exploring and benefiting from cheaper yet the best quality dental treatments in India. The same rule applies to medical tourism and wellness tourism segments as well.
General tourists could become dental tourists eventually – Indian dental tourism industry should not target only dental tourists, but also general tourists who might consider undergoing some sort of dental treatment during their visit to India.
Seven P's for excelling in Dental Tourism
Partnership – Have a partnership with dental clinics and doctors from all over the world. Have a partnership with patients in Africa, Europe, Americas, and everywhere possible. Furthermore, you can go on to have ties with medical tourism facilitators who could help you get more clients for your dental business. Around 1,500 medical tourism working from different locations across the globe would sure extend a helping hand to help you promote your dental services and eventually, fetch you dental patients. Dr Prem's Medical Tourism Facilitator guide enlists around 800 of them.
Product – Price Offering – Focus on package price and keep it reasonable for patients so that they can understand it properly. Instead of suggesting individual prices for different dental treatments, it's beneficial to state the price of entire package. Moreover, it allows dental treatment providers to add up the margin. Even referral fees can be added, which would add as a testimony to your level of concern and care.
Performance Showcase – Directly related to personal branding, dental hospitals, clinics and dental tourism facilitators, highlighting their exploits through a viable and expressive platform is highly recommended. Both individual and organizational websites should be there to communicate the message to dental tourists who actually want to know more about them. It actually helps you take your personal brand to a level that you always wanted it to.
Penetration – First, dental tourism service providers and facilitators need to understand that target markets are never the same for institutions in different countries. While dental tourists from the UK, US and Europe look for high quality and personalized dental care, African patients, on the other hand, are always in for affordable dental care packages. So, pricing and overall packages need to be based on the target markets that you wish to explore. Refrain from selling one standard package to all; instead, devise new packages and plans in a way so that dental tourists coming from different parts of the globe have one available for them.
Promotion – Promotion is as important as showcasing your performance through your website. Having social media exposure, building quality contacts, partnering with reliable likeminded organizations and networking in a better way will sure help you achieve your objectives.
Participation – Active participation in health related seminars and conferences allows dental practitioners to hear from experts, learn about the latest trends, and accordingly, make meaningful changes to their operations to bring about a real change.
Positioning – You eventually reach where you want to; however, it's imperative not to lose the sight of your destination. Dental tourism facilitators, dental surgeons, practitioners and dental care institutions should aim to be world-class in their offerings, patient reviews, and patient satisfaction.
Align Dental Tourism with Price and Value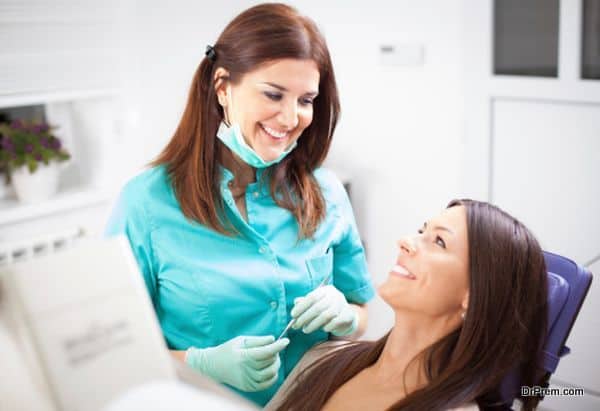 Dental tourism facilitators and other industry players should always be clear about the price and value of different dental solutions that they directly or indirectly provide to dental tourists. Price is what dental tourists are supposed to pay for particular dental treatment, value, on the other hand, is benefit that dental clinics, hospitals and facilitators provide minus the actual cost of the treatment. For creating more value for money for patients, focus on giving more benefits to them. Offering personalized services and customized solutions to specific dental ailments is a sure shot method to increase the benefits.
As patients visit different international dental hospitals and clinics to find the best medical treatments, you would see doctors doing the same to reach out to more patients in different parts of the world in next five years.
Well, it is going to happen soon to ensure steady and comprehensive growth of global healthcare. Doctors visiting their dental patients in Africa and Middle East will be a living reality. Thus, for being a part and contributing member of that movement, dental care facilities and dental professionals need to build their brands and reputation, aside from strengthening their business.