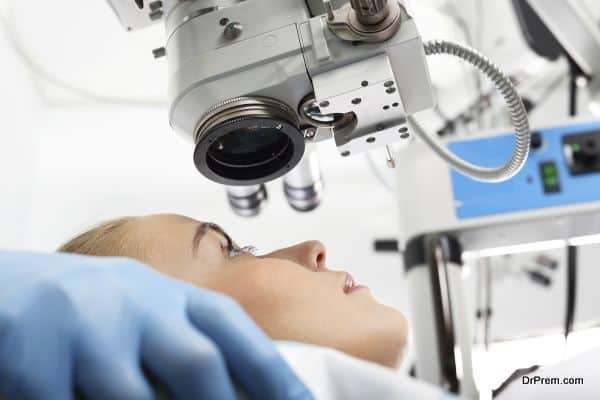 In today's era of being bombarded with information via the internet, individuals are beginning to take control of matters that affect their lives. This certainly includes their health and healthcare. Such consciousness among citizens have them opting for alternative solutions of health services if their country can't provide it, leading to the globalization of healthcare—otherwise known as medical tourism.
Some of the main factors that contribute to the development of the global healthcare industry include expanding infrastructure and improved communication. The convenience of accessing information about medical treatments with a single click on the Internet has led to the development of the world into a modern common village, where information is available at the patient's fingertips.
In a recent research study, we evaluated that there are at least 35 countries that have been selected as established medical tourism destinations, and many more are joining the list. With all the information that is available out there, how are you going to find a destination that suits you? How are you going to differentiate between all these countries to pick the right location for you?
Feeling confused and overwhelmed? Well, we have listed the essential components of what you should look for when selecting a healthcare destination. These are the key, general factors that a medical tourist should seek. However, there will certainly be individualistic factors that draw you to a certain destination—for example, if you have relatives that live there or it is a country you have always wanted to visit. Use these factors only as a guide to help you understand the important aspects involved in selecting a medical tourism destination.
Picking a destination that provides high quality care
The main aspect that a medical tourist looks for in a destination is the overall standards of healthcare. It is extremely important to know the quality of healthcare at the location, and if international standards of quality are in place. Quality of healthcare at a medical destination will make you feel safe and secure in the knowledge that you are guaranteed standardized procedures of health care, irrespective of the facility's location on the globe.
Look for destinations with technology, facilities & specialization available
One of the most important factors that increase the popularity of a destination is its advancement in health technology. Different countries have developed their own position over others, with regards to medical capabilities. The main reason why an individual looks forward to a medical tour is the flexibility available to patients in terms of medical knowledge, latest amenities, and expert supervision/treatment. All these factors increase a medical tourism destination's reliability, so be sure to look out for this.
Popularity and recognition of a medical tourism destination
In order to become a popular medical tourist destination, a place needs to have abundant amenities and offer a wide variety of common procedures and medical specializations. It also needs to have assured standardized practices that operate at a high level of quality care at affordable prices. They should also have a comprehensive system of healthcare (or a strong private sector) that is able to cater to foreign patients, without compromising on care for the local citizens.
Apart from the comprehensive medical services that a country can provide, a lot of tourists get drawn to the beautiful attractions within the country. Besides just the obvious attractions, a strong tourism sector will provide various benefits to medical tourists such as amenities, tourism attractions, comfort, safety protocols, international connections, openness and a sound support system.
Hence, if a destination has good healthcare facilities and a burgeoning tourism sector, then the combination of medical tourism becomes inevitable for the region.
Popularity alone might not be a great help as destinations need to move towards international recognition in medical tourism. Many destinations have established differentiation in medical tourism, for instance Cuba is recognized for eye-related medical tourism treatment, China meanwhile is known for their combination of modern and traditional medicine, Dubai as a popular cosmetic surgery hub and Germany for their quality and advanced services in medical tourism. So look for a medical tourism destination which is recognized in a specialized field.
Easy accessibility of a medical tourism destination
Another crucial factor that determines the popularity of a medical tourism destination is easy accessibility to the region. The location should be accessible from almost any corner of the world through the basic transport channels such as air, rail or road. If the destination is difficult to access or requires additional means (such as more money or time), then it might not be a viable destination for you to seek care in.
Since most medical tourism destinations in the world can usually be reached by air travel, you must ensure that the country has a good air transport infrastructure. This means that they have an established airport in the city or close by, and that it is a place that would be easy to access via a flight (without multiple stopovers).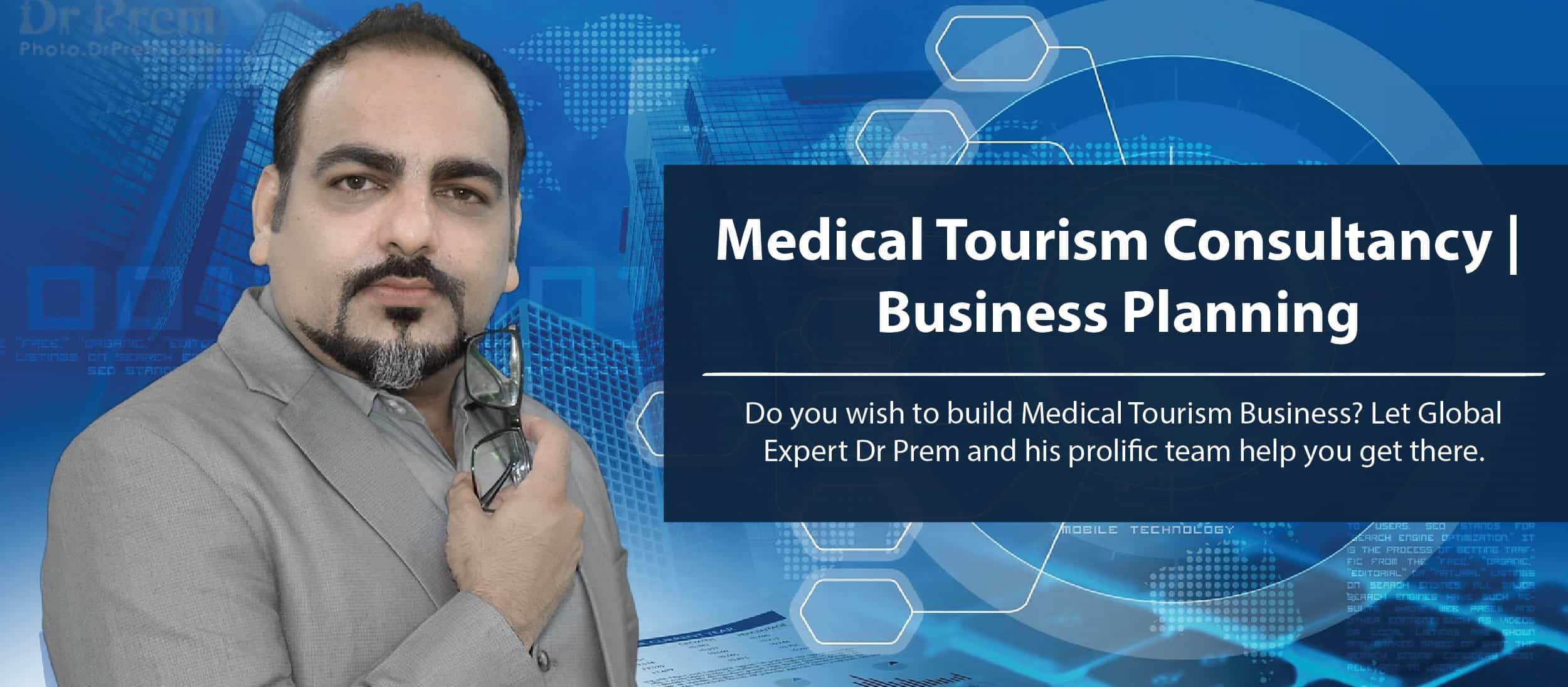 Moreover, the basic information or important facts about the destination should be available to you through channels of communication such as government agencies and web based services. Information about the standard and reputation of the hospital along with the outcomes and healthcare providers that work there (especially the physician who will carry out the treatment) should also be easily available. These aspects add to the popularity of the nation.
Medical tourism destination having a strong government support system
Governmental support for medical tourism within a destination is extremely important in developing the industry there. Governmental officials are responsible for developing better policies and structure for medical tourists. Many destinations have established boards or government bodies which strongly support medical tourism.
The regulatory policies passed on by the government control tourist traffic, and assist in the orderly integration of tourism and healthcare services. This leads to more tourists seeking healthcare benefits and visiting local attractions. More importantly, these regulatory policies ensure patients achieve desired results.
The cooperation between public and private sectors aim at providing improvised services to the patients, by good supply of medicines and equipment, medical diagnostics, outsourcing of hospital administration and health insurance. From the above-mentioned information, all we can conclude is that the future of medical tourism is increasing with respect to flow of investments and global infrastructure demands and it is a main factor in increasing national popularity.  This progress is further encouraged by a nation's continuous investment in research, new drug development, increase in medicinal production and healthcare improvements.
Positive tourism indicators for a medical tourism destination
Another factor a patient could look into when selecting a destination, are various tourism indicators such as the number of tourists visiting the country, crime rates, tourism openness ranking, safety & social structure and political stability amongst others. For your convenience we have listed many indicators for the 50 countries presented in our medical tourism destination guidebook.
Consider how affordable a medical tourism destination is
Money clearly plays an important role in which destination you are willing to visit to avail medical services. Since many patients tend to opt for medical tourism in order to save money, how expensive a destination is will clearly be a determining factor. The highly inflated costs of healthcare facilities in industrialized nations have led to an increase in international travel facilities, salutary currency exchange tariffs and the travel of people from there to the rest of the world. For instance, a procedure in India may cost about one-tenth of the cost of the same treatment in the United States; knee replacement procedures in Thailand cost approximately one-fifth of what patients would be required to pay in the rest of the world.
It is important to note any language and cultural differences at your potential medical tourism destination. For instance, if you are a strong believer in your culture with reservations towards any possible breach of your cultural and religious values, you might want to travel to a destination which will offer you that same level of comfort.
Many expats select their home country to seek medical care
If you are an expatriate and your home country is offering medical tourism services, you might put that on the top of your list, as long as they meet with your other criteria as well. You will notice that most NRIs prefer to avail of medical treatments back home in India. The savings that patients make by travelling abroad on a medical tour are spent largely on a holiday to enjoy the attractions of a famous destination either after or before the treatment.
How private a medical tourism destination is
Some destinations have strong media control while others don't. If you are looking for privacy you might want to travel to a destination where your privacy will be prioritised. For instance, many celebrities travel to Dubai for cosmetic surgery procedures; Dubai's controlled media sector can offer such travellers the security and safety they seek.
Weather and climate of a medical tourism destination
Ideally, you may want to travel to a destination where the climate is suitable to your comfort. For instance many Middle Eastern patients travel to Europe in the summer; while they are engaging in summer holiday activities many choose to avail of medical and wellness procedures.
Communication with the destination and treating physicians
This is the next important thing that you should do. Learn more about the healthcare structure of your destination country and the kind of facilities that they have. After you have chosen a destination and clinic, you should immediately start communication. Every reputed healthcare facility has an international patient department that facilitates the communication process.
Get in touch with them and have any necessary documents sent across to you. The consent forms are among the crucial documents you want to have before you travel. This consent is a legal document that provides all the necessary information about the hospital and procedure. Also, patients could request for a medical itinerary that details the entire medical treatment from start to finish.