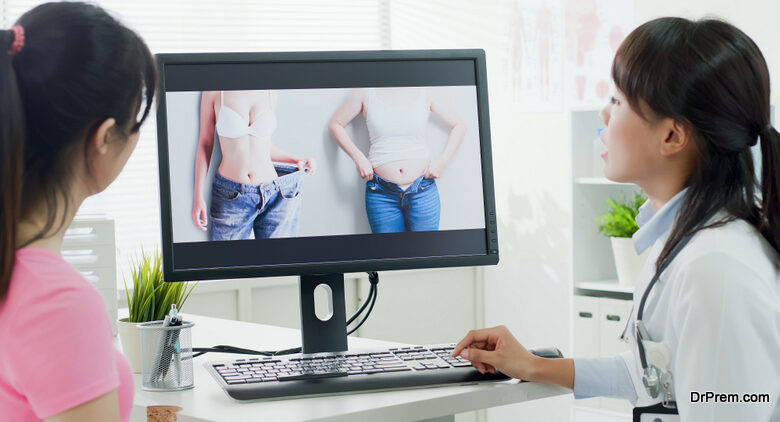 Medical tourism in China presents an interesting scenario. Does it favor inbound or outbound medical tourism? China has gained reputation as one of the prime source countries for medical tourism since last few years where half a million to 1 million well-heeled Chinese make international trips for medical purpose.
But a reverse trend is also catching up fast. Nearly one million foreign travelers visit China seeking various medical treatments including Traditional Chinese Medicine. Millions travel within China for medical purpose.
The government has realized the economic impact of inbound medical tourism and has allocated a special zone for medical travelers in Hainan which is seeing a rising inflow of medical tourists. The indications are good enough that China is growing in inbound medical tourism as well.
Medical Tourism in China – News, Updates, Guides and Trends by Dr Prem
Medical tourism in China – trends and developments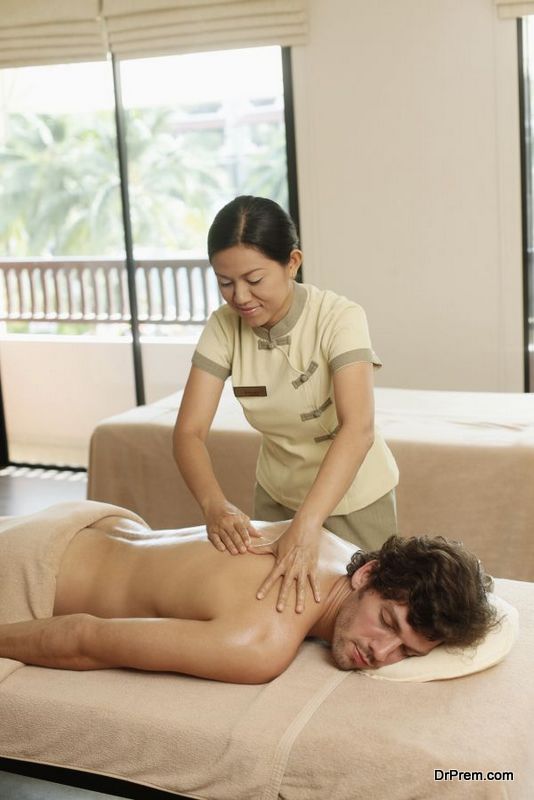 China has been a prime destination for travelers seeking alternative, traditional Chinese medicine for years now. The world's most populated country has a number of private institutions catering to foreign patients and public hospitals that have specially designated international patient departments. Huge government investments to revamp medical facilities for the highest level of care has placed China as a renowned medical tourism destination.
The possibility of combining wellness and medical trip with excellent medical facilities and traditional Chinese medicine therapies is attracting patients. China is also a pioneer destination in stem cell research and therapies. This could prove to be extremely helpful for individuals whose home country bans the use of experimental stem cells.
Flaunting one of the oldest cultures and civilizations in the world, China is a great contributor to some of the basic essentials of day-to-day life. China faced a lot of turbulence due to civil war that lasted until 1864, foreign interference and Japanese invasion. After long turmoil, China finally became the People's Republic of China on October 1, 1949, when the Communist Party took control of the nation.
Location
Located in the eastern part of Asia, the People's Republic of China is surrounded by Pacific Ocean in the east.  Surrounded by Vietnam, Laos and Burma in Southeast Asia, India, Bhutan, Nepal and Pakistan in South Asia, China shares its borders with Afghanistan, Tajikistan, Kyrgyzstan and Kazakhstan in Central Asia, Russian Altai and Mongolia in Inner Asia and North Korea in Northeast Asia.
Featuring the longest combined land border in the world, which measures 22,117 km (13,743 miles), China shares its border with 14 countries. With an area of 9.6 million square kilometers, China covers almost one-fifteenth of the world's land mass and is the third largest country (area wise) in the world after Canada and Russia.
People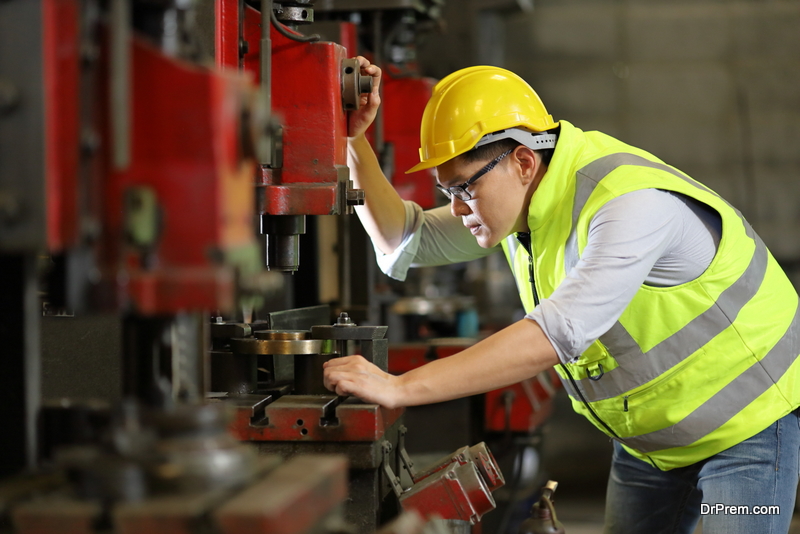 With a population of over 1.4 billion, China is the most populous country in the world. Due to the cheap labor in China, the economy of the nation is growing rapidly, as many hardworking individuals work in several industries contributing to the rapidly increasing economy.
China revolutionized its education system in 1980s, as it started following the western standards of education to increase the number of skilled employees or laborers in their offices and industries. Furthermore, Chinese people are very friendly and pay a lot of respect to their rich culture and heritage.
Events
Like most other Asian countries, Chinese people cherish their traditional and cultural values and participate actively in their time-honored festivals. A number of old and modern fairs and events, based on both lunar and solar calendar, take place in China throughout the year.  These festivals and events bring people of different sects and societies together, while propagating the rich cultural heritage and old traditions that prevail in China from ages.
Weather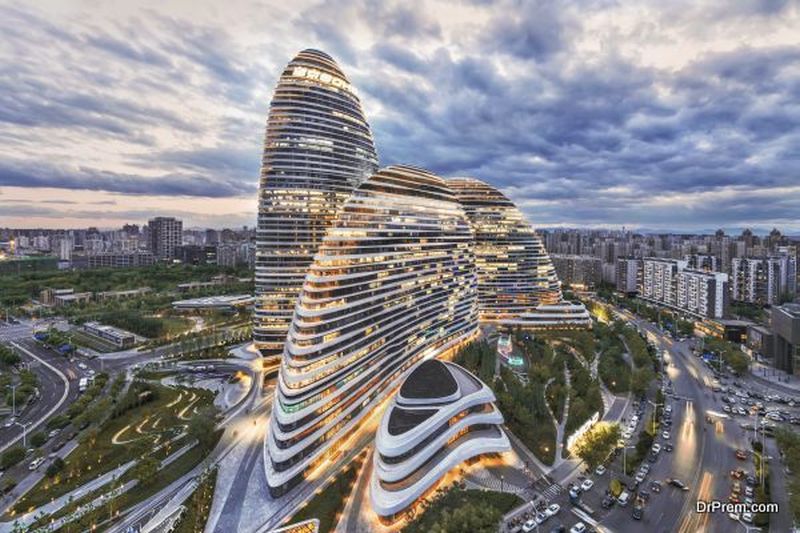 Weather or climate in China is either dry (especially in winters) or wet in summers or monsoons. Lying between latitudes 18° and 54° N and longitudes 73° and 135° E, the landscape and climate in China differ from region to region due to highly complex topography of the country. The southern part of China lies in the tropical and sub-tropical zones, while the northern part lies in the frigid zones, causing huge difference in winter and summer temperatures across the nation.
The northern part of Heilongjiang province has long winters but no summers. On the other hand, the Hainan Island has long summers without winters. Tourists can enjoy spring all round the year in the southern part of the Yunnan-Guizhou Plateau. The temperature in tundra zones like Qinghai and Tibet remains very low all through the year.
Growth of medical Tourism in China
China has been a prime destination for travelers seeking alternative, traditional Chinese medicines and therapies for years now. A number of private institutes in China employ traditional methods of treatment, which are very popular among foreign tourists. China is investing heavily in its hospitals and medical industry to promote medical tourism and attract foreign tourists seeking treatment.
Healthcare System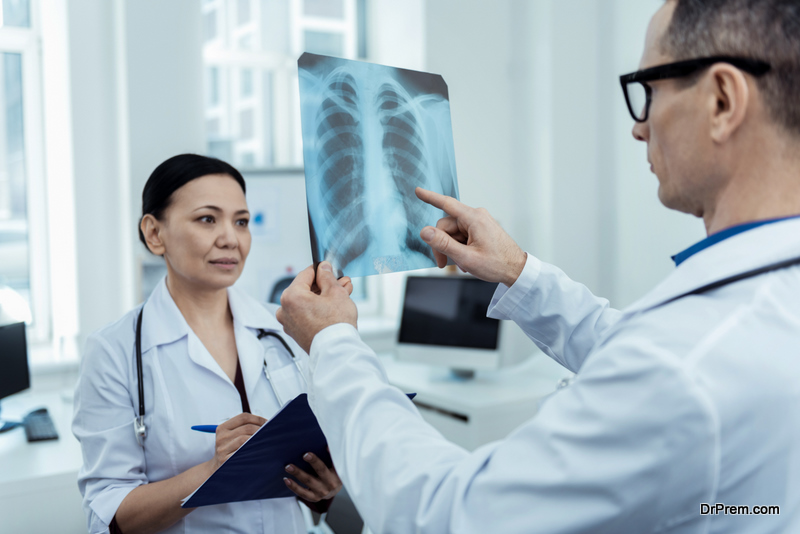 The communist government of China provides funds and healthcare facilities. The healthcare system is divided in various sub-systems, such as medical services, preventive care, primary/public health, drugs and medical equipment, to promote better health services in the country.
As China is becoming a capitalistic market, several private clinics and hospitals provide best medical facilities for domestic and foreign patients who are willing to pay more. China may lack an official private healthcare system, but you can find a number of private doctors or practitioners who provide exclusive healthcare services.
Quality of Healthcare
Almost all the healthcare facilities in China are under government control; therefore, local and state authorities ensure that the hospitals and clinics are in good shape and offer quality services. You would find physicians with years of experience and the latest medical equipment in Chinese hospitals.
49JCI accredited hospitals in China provide high quality medical facilities to both domestic and foreign patients. In fact, the 2008 Beijing Olympics brought about a revolution in the Chinese healthcare system, as the country provided best healthcare facilities to a vast number of foreign travelers who visited China to support their country in the mega sporting event.
Trend of Medical Tourism in China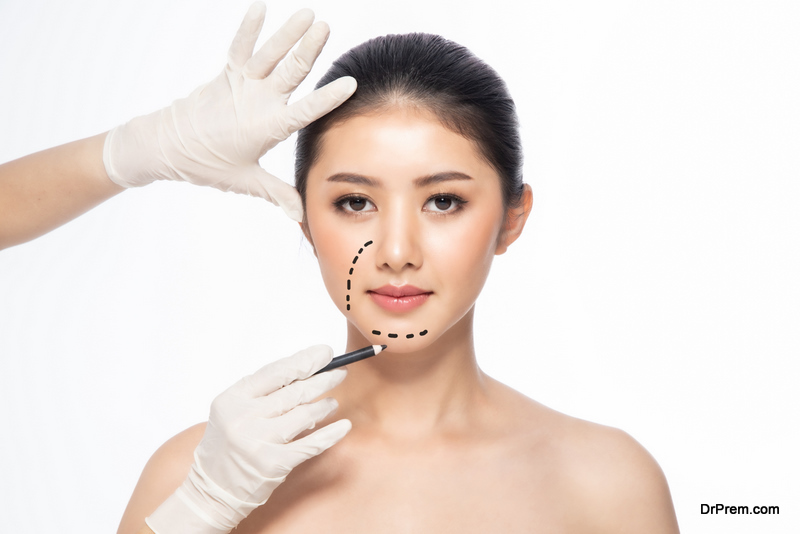 There was a time when medical tourism used to be considered as something very exclusive, as in which could be only availed by the affluent people. Now China offers medical facilities at affordable prices, so swarms of people visit China every year in order to avail healthcare at affordable prices and to cure their ailments through traditional Chinese medicines. Still a large number of affluent Chinese people prefer going to other developed countries for their treatment.
Wealthy Chinese people fly off to other countries as medical tourists in order to seek high-end treatments. Such countries are doing their best to serve these medical tourists and give them maximum comfort. Korean tourism organization revealed some data stating, around 400,000 medical tourists visited South Korea for getting a plastic surgery done, and most of them were Chinese.
For anti-aging therapies, cancer treatments, deliveries, and chronic diseases cured, increasing number of Chinese people are visiting countries like US, Singapore, Malaysia, Thailand, and Europe. According to the Shanghai Tourism Products and Promotion Platform, around 60,000 Chinese people have sought medical services abroad in recent years.
What gives impetus to medical tourism is the growing aging population. As a person grows old, some or the other health problem surfaces, and to get rid of those problems the services of a hospital are sought. With age people's spending on medical service also increases. This is the reason why majority of medical tourism destinations make their hospitals and train their staff to treat the aged gentry with utmost care. Some hospitals in Germany also provide prayer rooms, dormitories for relatives, and the menus of thepatients' liking to the medical tourists. Catering to the special needs of medical tourists is one of the prime trends ofMedical tourism in China.
Chinese medical tourists differ from the medical tourists belonging to other countries like US and Europe. Patients from US and Europe travel to other countries when they find the same treatment to be cheaper in other country, as compared to their own country and they all go on commercial insurance expense. However, Chinese patients travel to other countries as medical tourists when they are in search of high-end medical services abroad and majority of them pay their own bills, no insurance.
The level of medical tourism in China is still in its infancy. Major reasons behind this situation are the stringent rules and regulations laid by the Chinese government. If the government becomes lenient on the requirements and build a medical certification system acceptable to the entire world, China can itself grow into a major medical tourism destination.
To reverse the outbound healthcare related travel, Hainan, the smallest island province in South China is fast coming up as an attractive medical tourism destination. Exotic beach resort and mindblowing naturescape promise a great medical and wellness vacation for travelers.
How China is developing as a medical tourism destination
Even though China has not been able to make a strong position among some popular medical tourism destinations, it has been desirous of jumping into the scene. There are several hospitals in top Chinese cities that have already been serving medical tourists, implementing many new Medical tourism in China trends. However, it is still unclear if other provinces would also follow the footsteps of these cities.
Among various leading medical tourism destinations, it is interesting to see how China would make its mark. In the past, China had only been famous for its Traditional Chinese Medicine (TCM) and grey-market organ transplants that had been officially outlawed. With alternative medicines picking up in Western countries, TCM is also an area of interest. However, in the past, China has received bad name for its hygiene issues, irregular industry regulations, fake advertising claims and less-qualified medical practitioners.
Today, the situation has altered widely. China has developed high-class medical facilities to cater exclusively to medical tourists. There are qualified caretakers, advanced facilities and latest medical equipment to support its medical tourism efforts. It has created a dedicated medical zone on Hainan Island that is spread over an area of 200 square kilometers.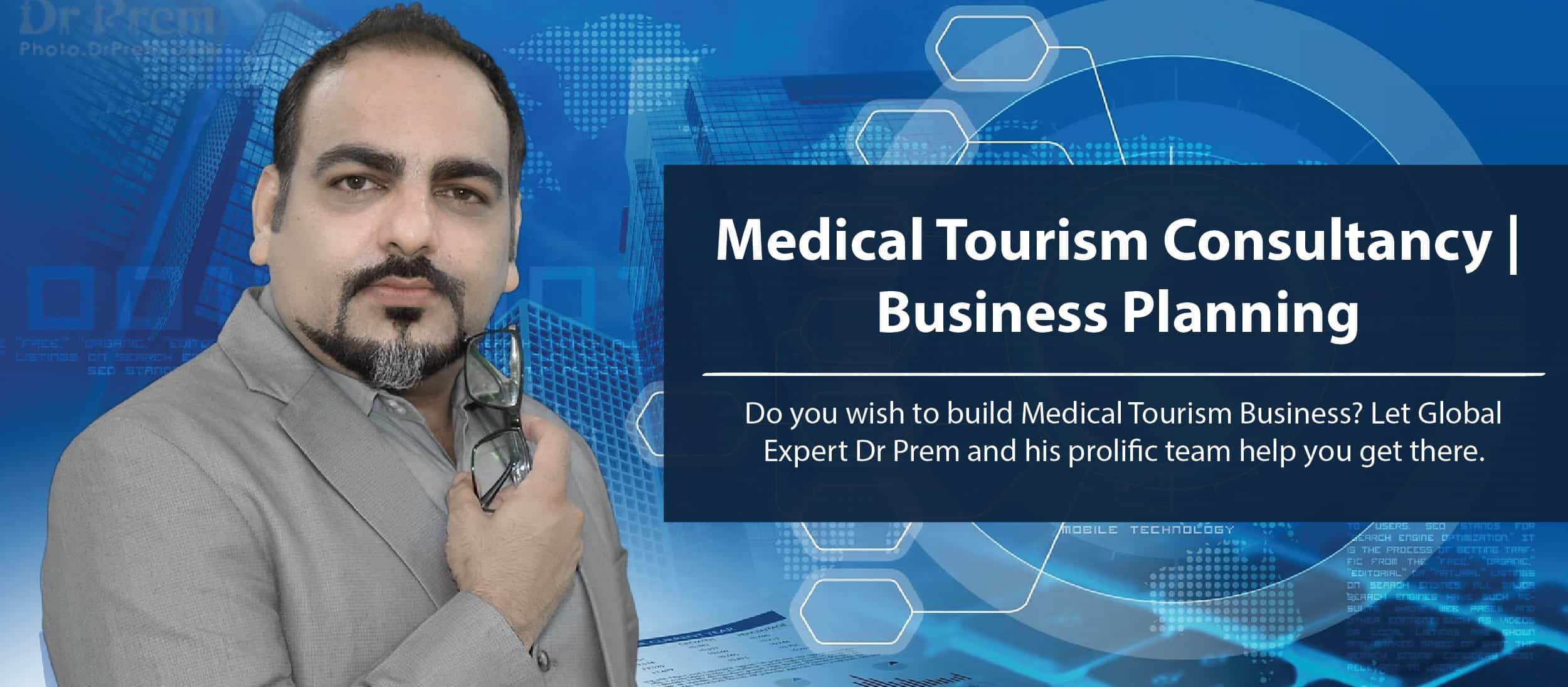 Any medical joint ventures with foreign institutions are free from the share ceiling. The cost of the treatments is also kept competitive. There are dedicated medical facility websites that provide information on treatment cost comparisons with countries like America. These websites also display important information on China's infrastructure, budding destinations, and healthcare facilities.
There are almost all types of procedures performed by specialists. These procedures range from cardiovascular to cosmetology. An advantage that medical tourists would find in China is to combine their business with travel. There are several great relaxation spots in China that could support the healing process for patients.
Medical tourists can have an extended holiday in China when they come for treatments. They can enjoy the beaches and mountains in China where spa treatment is also provided. You can find a combination of Eastern and Western medical practices in China. To overcome the hygiene issue, patients generally carry their own disposables. With all these advantages and challenges, it is important to see how China makes its position stronger as a medical tourism destination.
Reasons behind the Growth of Medical Tourists in China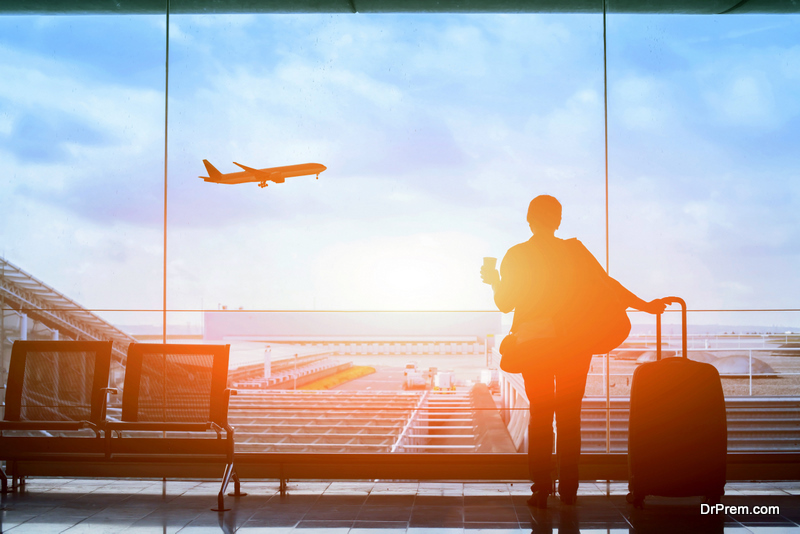 China is also experiencing a spurt in the number of foreign patients, coming to the country for some of the conventional treatments or look for solutions of various ailments using traditional Chinese medicine.China's emergence as one of the top leading healthcare providers has been dramatic. Affordability and accessibility are two big factors pushing inbound medical tourism in China. The country has well-established airlinks with rich and developed countries as Chinese tourists occupy a lion's share in the global travel market. This has made travel more convenient until the pandemic led to a screeching halt.
Increasing Popularity of Medical Tourism among Chinese People
Many rich Chinese are flying out to destinations in Europe as well as Asia for various medical and cosmetic treatments in addition to health checkups. The reason for this is the extended waiting time in many of the Chinese hospitals and lack of many of the specialized services.
According to estimation, more than sixty thousand Chinese citizens opt for medical tourism aimed at treatments such as cancer screening, anti aging therapies and healing chronic diseases. One of the other reasons for this increase in Chinese medical tourist is the aging population, which is demanding better health facilities even if the costs are higher.
Needs of Aging Population
As per medical tourism in China statistics, the number of people aged sixty or more is about 14% of the total population and this figure was only about 10% in the year 2000. This clearly highlights the fact that the number of senior people is increasing in the country but adequate facilities are not present in the country to meet their health requirements.
Preferred Destinations for Medical Tours
Some of the nearby destinations are favorites such as Singapore and Taiwan while many are willing to travel further for anti aging procedures in Switzerland to chiropractic treatments in Germany, cancer screening in Japan and cosmetic surgeries in South Korea.
According to recent reports, Chinese have ousted Americans and become the largest set of medical tourists coming to South Korea. The percentage of Chinese medical tourist in South Korea is close to 20% while the US citizens comprised 19.2% of total number of medical tourists coming to the country.
Affluent Class as Medical Tourists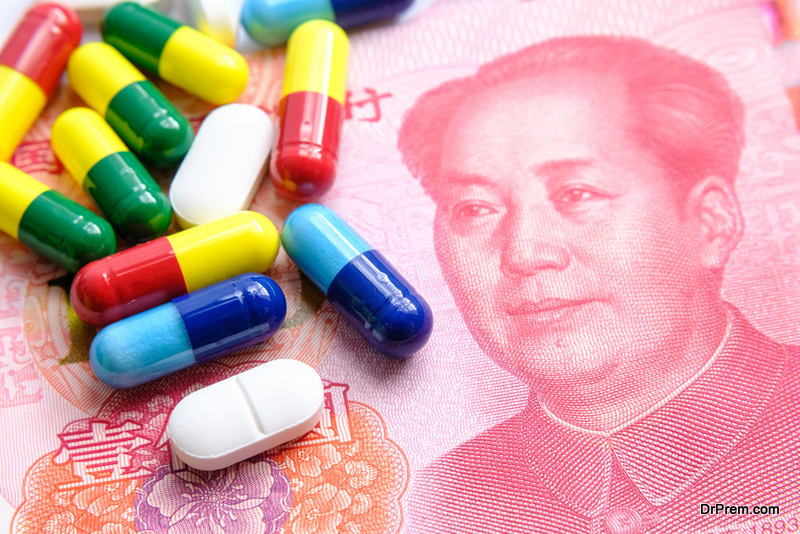 Most of these medical tourists are middle-aged entrepreneurs who are willing to spend several thousand Yuan for consultation as well as treatment in foreign countries. If we look at the figures, people with in excess of $1 million to spend increase by about 1.6% last year and another interesting fact that came out of a recent report suggest that around seventeen percent of Asian millionaires are Chinese.
Some facts about China Outbound Medical Tourism
Japan is favored destination for health checkups and cancer screening.
In case of cancer treatment, according to medical tourism in China statistics, the US is the place most preferred with cancer cure rate of about 65%, while it still is at 25% in China.
For liver transplants and cosmetic surgery, outbound medical tourism in China data shows that UK and South Korea are the main destinations.
To get placenta injection Switzerland is the favored destination.
Eighty percent of Chinese medical tourists are cancer patients followed by patients looking for neurological and cardiac procedures.
In case of middle class Chinese patients, the preferred destinations include Malaysia, Thailand, Singapore, Philippines and India where excellent facilities are available for affordable prices.
The behavior of Chinese travelers facilitating outbound medical tourism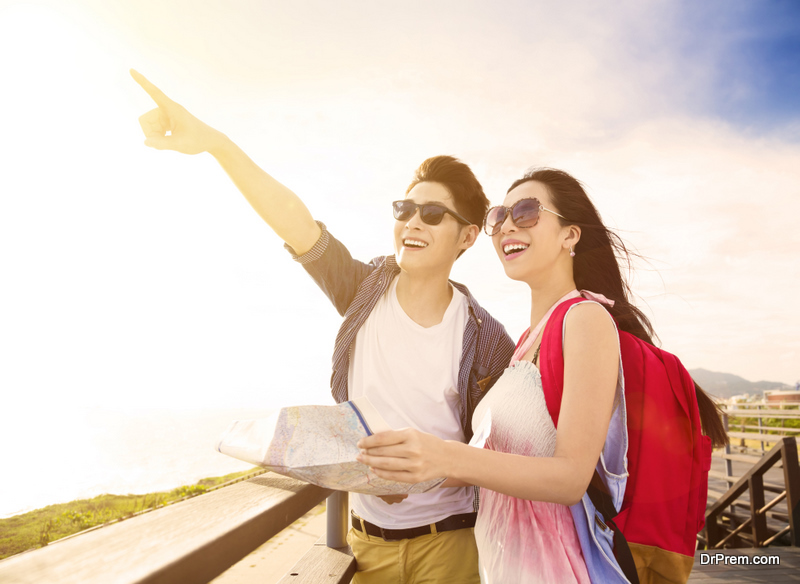 Chinese are known to be the highest spenders in travel. Naturally, they have become the focus of international tourism market. While Chinese travelers, by and large, are keen to visit iconic locations and engage in lavish shopping, a tendency to avail medical treatments abroad cropped up lately creating one of the largest outbound medical tourism markets.
This is primarily owing to the lack of adequate medical infrastructure in the home country, exorbitant treatment and medication cost not to mention the frustrating waiting time. Therefore, clubbing pleasure and medical requirement in travel is no big deal for the Chinese with deep pockets. And the trend is growing.
The Global Growth Markets estimates that the number of Chinese medical tourists is likely to reach 900,000 by 2020 from the recent 500,000 spending minimum $10 billion per year. The global medical tourism market has never seen such a trend.
Asian destinations are preferred by a majority of Chinese medical travelers. For some rich and affluent people, the US and few European countries are more attractive. Medical facilities in the western destinations are perceived to be the best in the world by the Chinese population.
Interestingly, where availing low-cost treatments is the main lookout for medical tourists, this is not a factor at all for Chinese medical tourists. 1 million plus Chinese millionaires are willing to avail the best possible medical care irrespective of the cost for their near and dear ones.
The untapped potential in inbound medical tourism
China's ranking as a globally popular tourist destination is very high. The country is safer than other Asian countries and is the fourth largest country for inbound tourism. According to the Chinese National Tourism Administration (CNTA), the country is contemplating integrating health and tourism that would help in fulfilling the nation's strategy in industrial development.
A number of private and public clinics with state-of-the-art facilities are handling a good number of foreign patients. JCI accreditation of medical facilities is on the rise with more than 77 accredited facilities providing favorable grounds for medical tourism.
Expert Integration of Traditional Chinese Medicine and sophisticated western medicine by some leading hospitals poses another great attraction for foreign travelers. China is well known for specialized treatments in cardiology, orthopedics, neurology etc. The treatment cost is 80% less than those provided in the US.
Ground-breaking stem cell treatment facilities to support inbound medical travel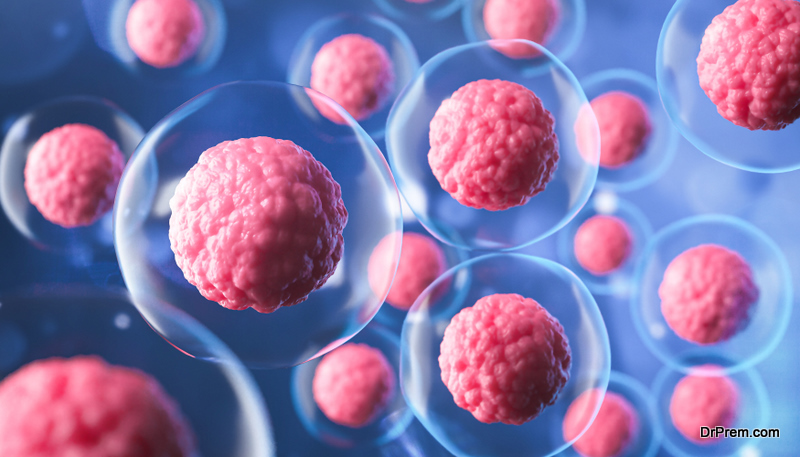 The country is home to some of the ground-breaking stem cell treatments which are still at the experimental stage or awaiting approval in developed western countries. The Bao Lechung International Medical Tourism Zone in Hainan gets the first affiliated stem cell hospital set up by the China Stem Cell Group Co Ltd.
The hospital expected to handle 1000 blood stem cell transplantations every year could make up for the shortage of transplantation resources in China. Given the completion of all the allocated projects in the coming five years, this zone is expected to receive 5 million tourists every year.
Provision of vaccination programs
According to medical tourism in China statistics, of 600,000 outbound Chinese travelers seeking abroad medical treatment in 2017, a considerable fraction sought Gardasil 9 vaccination to prevent cancers caused by HPV (Human Papilloma Virus).
The vaccination, recently introduced in the Lecheng Pilot Zone of Hainan has provided relief to many who would prefer domestic vaccination instead of taking the stress of abroad travel. The hospital is also providing specialized care for many treatments unavailable in mainland China.
Traditional Chinese Medicine (TCM) -the strongest pillar of inbound medical tourism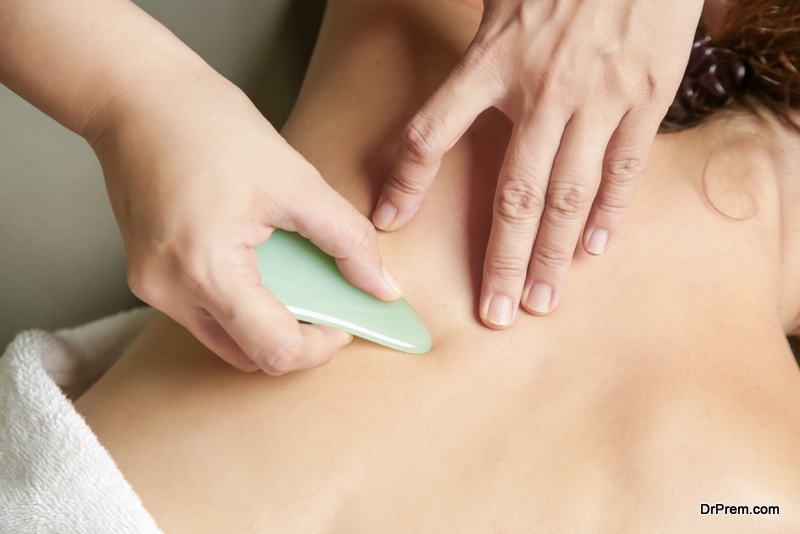 The tropical island of South China, Hainan has been a prime attraction for Russian medical tourists seeking TCM treatments to get relief from chronic pains and other disorders. Since last 7 years, the island province has welcomed 800,000 Russian medical travelers majority seeking TCM and others looking for wellness enhancing programs to remain fit physically and mentally.
According to experts, Traditional Chinese Medicine can be integrated effectively with Western medicine in treating advanced forms of tumor. This can be more effective in patients not responding well to post-surgery chemotherapy sessions.
Developing medical infrastructure
China being one of the most technologically advanced nations in the world is fast advancing its healthcare infrastructure. International departments are being opened in leading hospitals which is seeing a growing number of abroad medical patients.
Since the beginning of 2015, the Xinjiang People's Hospital has handled almost 6000 medical patients from Central Asia of which there were 305 hospitalization cases. Lately, Hainan's capital city Haikou saw the opening of the state-of-the-art 1200 bedded cancer hospital costing $426million, which is a private-public partnership venture.
The Sixth Affiliated Hospital of Xinjiang Medical University at Urumqi saw a good number of abroad patients within months of opening the international department with language support facilities.
Sensing a huge demand for orthopedic services from across the border, the hospital also plans to build an Asian Orthopedic Center. A proposal has been undertaken to build 10 model TCM health tourism zones by 2020 that will offer advanced treatments and recuperation programs, wellness programs and elder care.
Hospital network drawing more medical tourists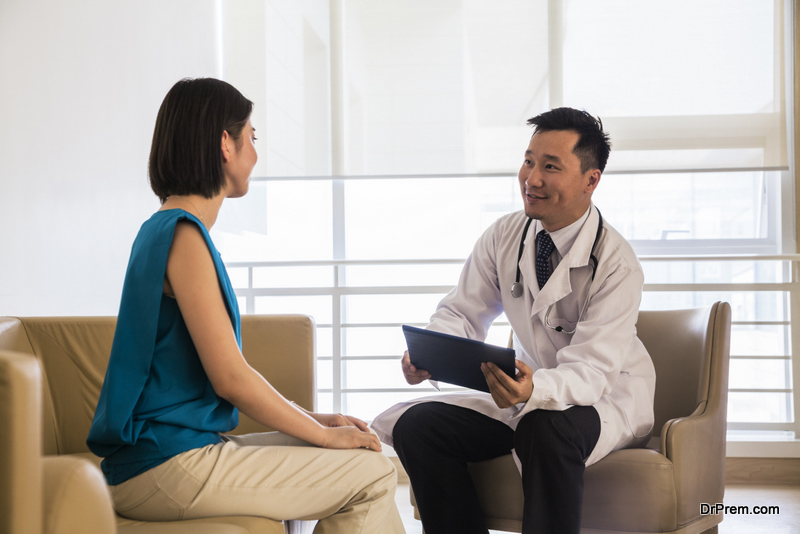 The Shanghai-based Winning Health Technology Group Co along with health commission has set up a unique network connecting 19 hospitals in Urumqi, 17 hospitals in Kyrgyzstan, 7 in Kazakhstan and 2 in Georgia to promote inbound medical tourism.
It is further aiming to promote the platform to 40 more medical institutes in Xinjiang and include 100 more hospitals across Central Asian cities. This has facilitated a two-way communication between the patients of the source country and the destination country (China) by sending the necessary patient details prior to consultation.
This consultation provided free of cost ensures a smooth process for the patient to plan for medical tourism. The platform also provides other services like flight bookings, airport pickups, accommodation booking including arranging city tours.
While China's outbound medical tourism seems unstoppable, the country is also looking forward to tapping its potential in inbound medical tourism through concerted promotional efforts in coordination with ministries of travel and tourism and finance.
Opportunities for foreign investment in China's outbound and inbound medical tourism
As China faces new challenges from a growing population that suffers from lifestyle diseases, such as heart disease, cancer and other diseases, more and more Chinese are leaving for treatment overseas. China accounted for 26.9% of cancer deaths globally, approx 2.2 million, and WHO estimated that 230 million Chinese suffer from some kind of cardiovascular problems, and that the number will increase by around 50% going by the aging population figures alone. Also, a comprehensive nationwide survey showed that 114 million Chinese or 11.6 % of adults have diabetes.
Sensing the growing trend of outbound medical tourism in China, there has been a rise in entrepreneurs who are providing medical tourism facilities. They have invested own funds and attracted outside investors and grown their business to incredibly high levels.
An example of a medical tourism facilitator from China which obtained 8 million USD funding from US venture capital firm Sequoia Capital is Beijing Saint Lucia Consulting Ltd. This Chinese firm has signed up with US, UK, Germany, Singapore and South Korea.
Hospitals abroad, especially in the US as well as Germany where Chinese patients would like to go for treatments need to make them feel safe culturally, as many are intimidated by the culture difference. The outbound medical tourism in China is quite lucrative so healthcare facilities and facilitators outside China can make a concerted effort to attract millions of dollars Chinese business, by tailoring services for Chinese medical tourists.
Patients visiting China as well as domestic patients or medical travelers look for reliable, and high quality healthcare. The Chinese government started implementation of 124 billion dollars healthcare reform plan in 2009. Top-tier hospitals abroad can tie-up with Chinese hospital chains or set up their 100% own hospitals in China. There is also opportunity in building up key treatment facilities, training physicians and staff.
China is improving its healthcare facilities to provide high quality treatment for patients vising the country for medical treatments. Foreign investors have the potential to gain huge ROI from their investments in both inbound and outbound medical tourism in China.