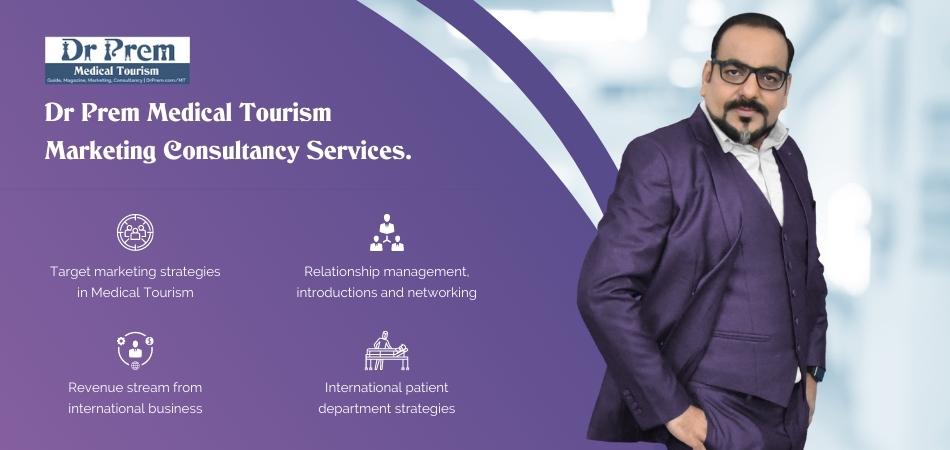 The AMTC (African Medical Tourism Congress) Algeria held from 24th-26th October in Hotel Mercure Alger opened a new chapter in medical tourism. The objective is clear- to position Algeria in the global medical tourism arena. To me, it has been a great event, especially from the Algerian medical tourism perspective. Tourists will have another strong reason to visit Algeria – for health and wellness.
The 3-day meet saw an august gathering of renowned speakers and top-level professionals associated with global healthcare and tourism from different countries.  Speeches, presentations, exhibitions and workshops were perfectly organized.  What I found was people are highly optimistic about medical tourism prospects in Algeria.
AMTC – Its significance: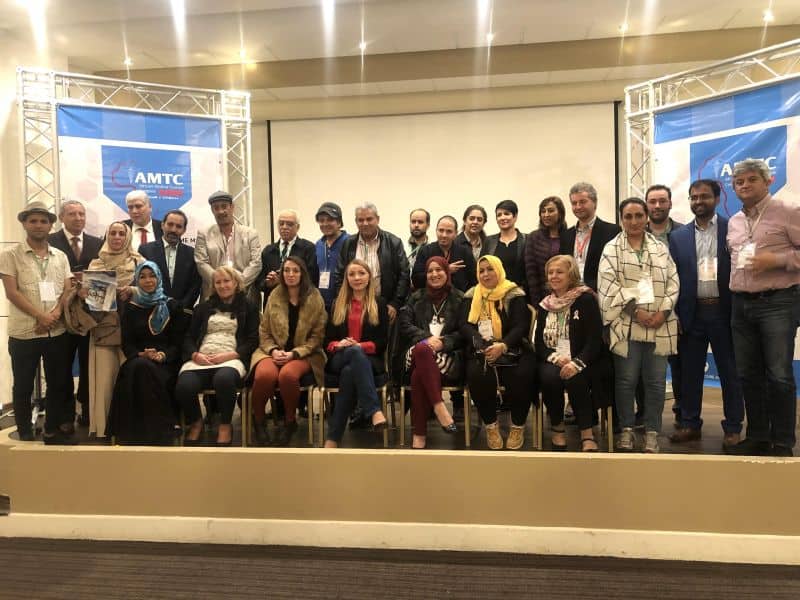 AMTC is an international B2B and B2C event dedicated to health and medical tourism open for both professionals and public. As a professional medical and wellness tourism consultant, I strongly support international medical tourism meets and conferences. It gives an exposure to the growth and development factors of this market which not many are aware of.
Emerging destinations get the knowledge and information to build the medical tourism market and improve their healthcare standards. The established destinations get to reinforce their positions by showcasing their talent and assets – a win-win situation for all.
Given the position of Algeria, very few would consider this country as a future medical tourism destination. But Algeria is thinking differently. They have identified the opportunities; they just need organized and coordinated efforts to build their medical tourism market.
The AMTC, the first of its kind in the country has certainly helped in opening the gates of business opportunities for the North Africa medical tourism market.The meet was enriching and equally engrossing. Despite a time-bound schedule, I could manage to interact with Dr. Yasar Badour, a doctor and Mr Taoufik Mhenni, the chief organizers of this event regarding Algeria's mission and vision. I am going to share the excerpts of this discussion here as well.
AMTC – The meet: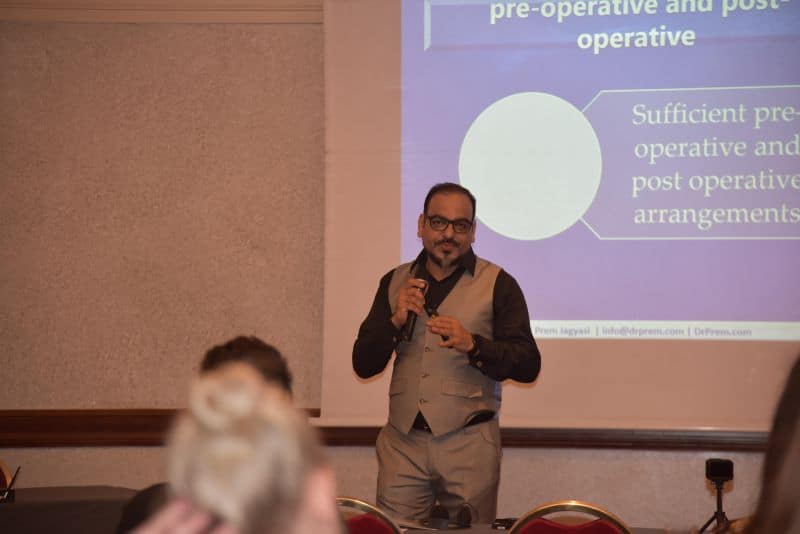 The venue was splendid. It was a fascinating 3-day event as guests came up with some great presentations delivering valuable insights. A galaxy of international speakers and professionals from India, represented by Md Afzal Siddiqui, Lebanon by Mr Elie Moarbes, Ukraine, Bahrainby Dr Mohamed Sulail, Saudi Arabia, France by KarineTouzet, Jordan by Abdalllah Ali Hindawi, Tunis by TaharAbed Rhili and Gulf Countries shared the dais.
The audience was great. It had leading healthcare players, doctors, travel agencies not to mention government officials from the health and tourism ministries
Globally renowned speaker and award-winning medical and wellness tourism consultant, Dr. Prem Jagyasi presented the keynote speech. As expected, it received huge applause. Information and knowledge-sharing interaction between experts and professionals that went on for three days, I hope, Algeria will make the best of it.
Among several medical tourism opportunities discussed, top-quality, affordable cross-border healthcare got huge importance. Talking of the exhibition part, it was no less interesting. Clinics from India, Turkey, Tunisia and Morocco participated in the exhibition.
The conditions were favorable for exhibitors to have a grasp of the evolution of the medical tourism market and establish fruitful business relations. Workshops and animations were hosted dedicated to various aspects of health and wellness tourism and also senior tourism.
Other important things discussed are:
Communication strategies
Territorial marketing
Providing organized care to foreign travelers
Aftercare support to Algerian patients treated abroad
Current scenario of Algerian hospitals and clinics and how to develop it further
Algeria – A growing medical and wellness tourism destination: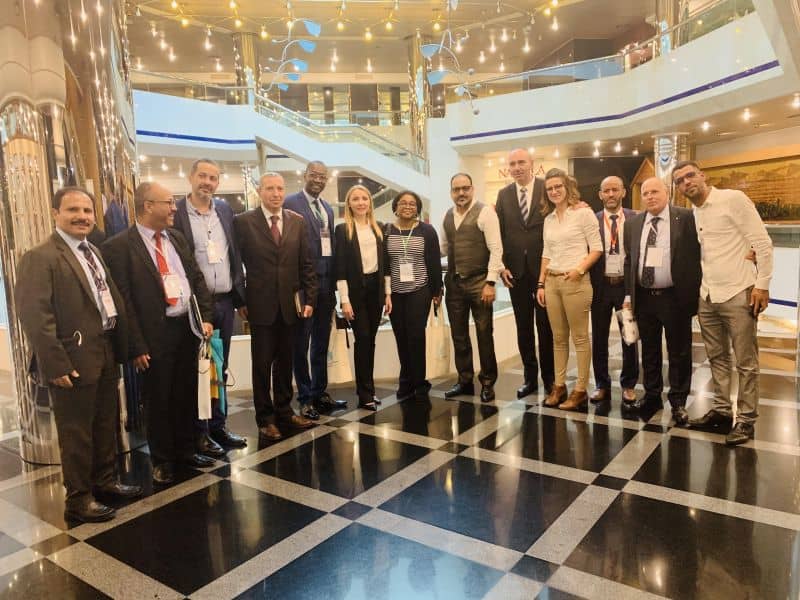 According to the 2014 World Tourism Report, Algeria is the 4th largest tourist destination in Africa that receives millions of foreign tourists every year. Mediterranean Coastline, the Sahara Desert, ancient Roman ruins and Ottoman landmarks pull a handsome crowd from Europe. It also has some unique ingredients favorable for the wellness and health tourism market.
Report from the GWS (Global Wellness Summit) states MENA's thermal springs market is number one in the world and Algeria ranks 3rd in this region. Algeria's thermal springs are known to effective in treating Type 2 diabetes. Water temperature remains around 95°C round the year which is considered good for diabetes treatment.
The country is easily reachable from Tunisia and Morocco just within a few hours. Patients/tourists from these countries can easily visit this country for health and healing.The GWS report also mentions about huge private investments in Algeria's thermal springs. New facilities are opened along with modernization of the existing public thermal centers and traditional hammams.
Since the last two decades Algeria has made significant advances regarding expanding healthcare quality and coverage. Healthcare indicators has shown a marked improvement with a decline in cases of non-communicable diseases. Most importantly, referring patients for overseas healthcare has cut down by 90% since 2000 that speaks a lot about the improvement in domestic healthcare sector. Although patients still travel to France and other neighbouring countries for treatments but the number is decreasing.
Although the healthcare system of Algeria is heavily subsidized, the private sector growth has been showing some shifting trends. New private facilities and clinics offering generalised and specialized care have sprung up in the recent years according to North Africa Healthexpo report 2020 and the existing private healthcare facilities have expanded as well. I found a couple of medical clinics here doing a great job by offering quality medical support in some treatments.
Government's focus to uplift the Spa tourism based on its natural hot spring reserves has further enhanced Algeria's potential to grow in inbound medical tourism. Eight large government facilities in an agreement with country's leading health insurance providers have included 13 private spa resorts.
70 hot springs spread over 24 governorates in Algeria were marked for upliftment by leading private investors. Spa tourism, an integral part of Algeria's medical tourism program has been attracting 300,000 patients every year. Authorities have geared up their efforts to expand this segment while overseas hotel chains have also taken interest to operate in this country. According to medical tourism facilitators, medical tourists in Algeria look for dental treatments, weight loss procedures, plastic surgeries, fertility solutions, orthopaedic surgery, stem cell therapies, ophthalmic treatments and those related to cancer and cardiology.
This is just the start, and the country has a long way to go to occupy a spot in the global medical tourism. With lots of encouragement and enthusiasm pouring in, we can expect Algeria to gain a foothold in the global medical tourism circuit. The first AMTC session in this country is just a stepping stone.
Medical Tourism workshop: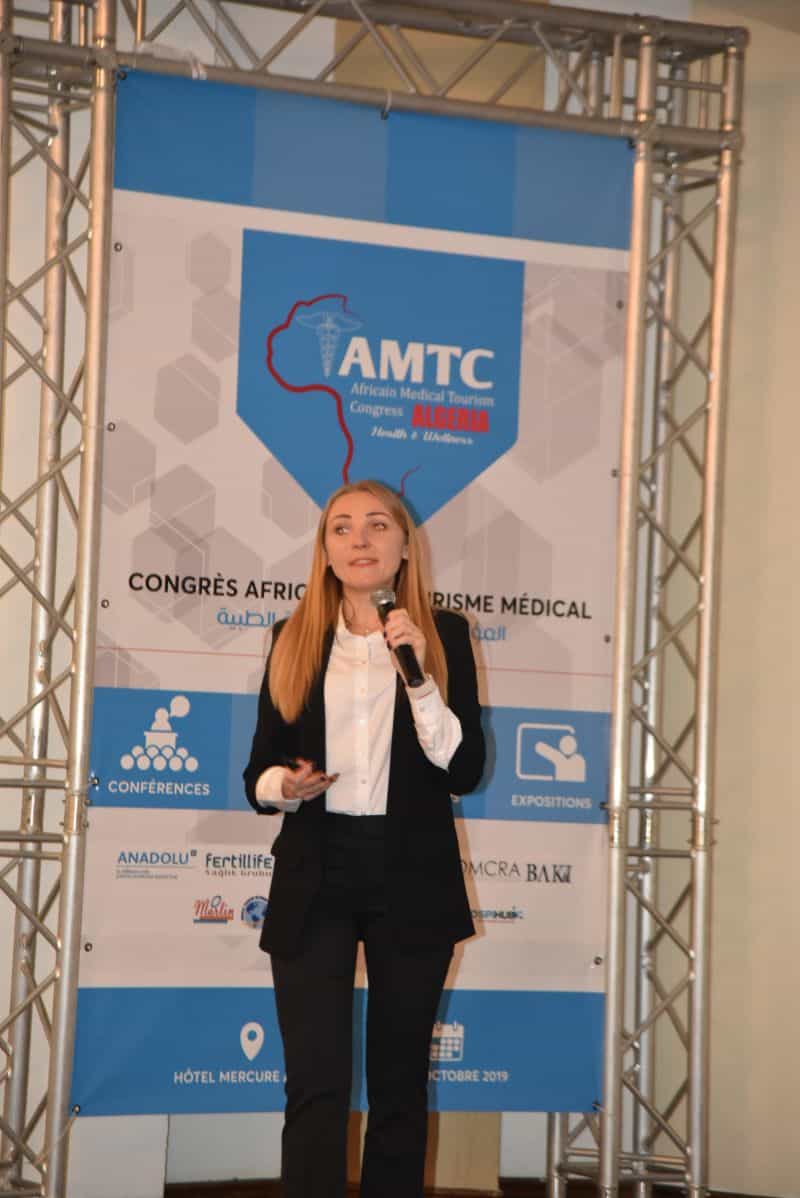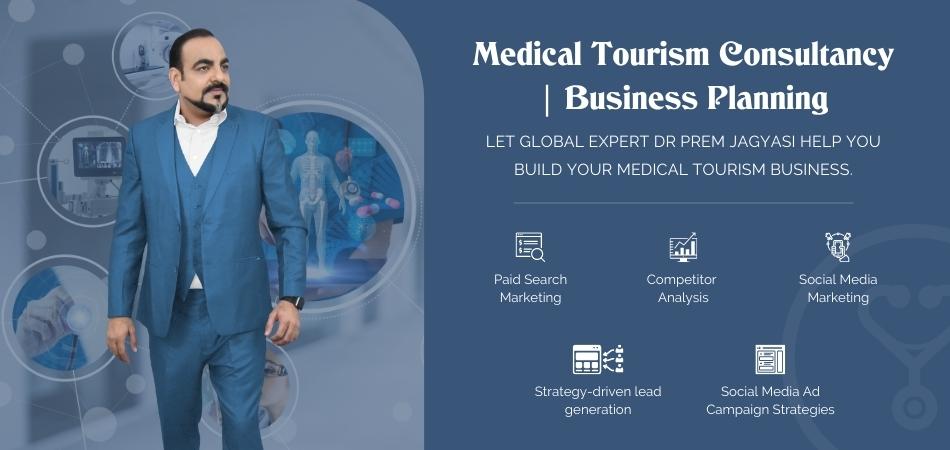 On the 3rd day of AMTC, I, as a Chief Associate of Dr. Prem & Associates conducted a fruitful workshop to support Algeria's vision in medical tourism market growth in the North Africa region. The session was great. Around 35 participants from different backgrounds taking interest in medical tourism attended the session.
Their keenness and meaningful interaction made the session engaging enough. I was glad that I could help them in the way they wanted.In the end, each of the participants received strategic planning advice and recommendations essential to build medical tourism business from scratch.
Medical tourism in Algeria – The present and the future: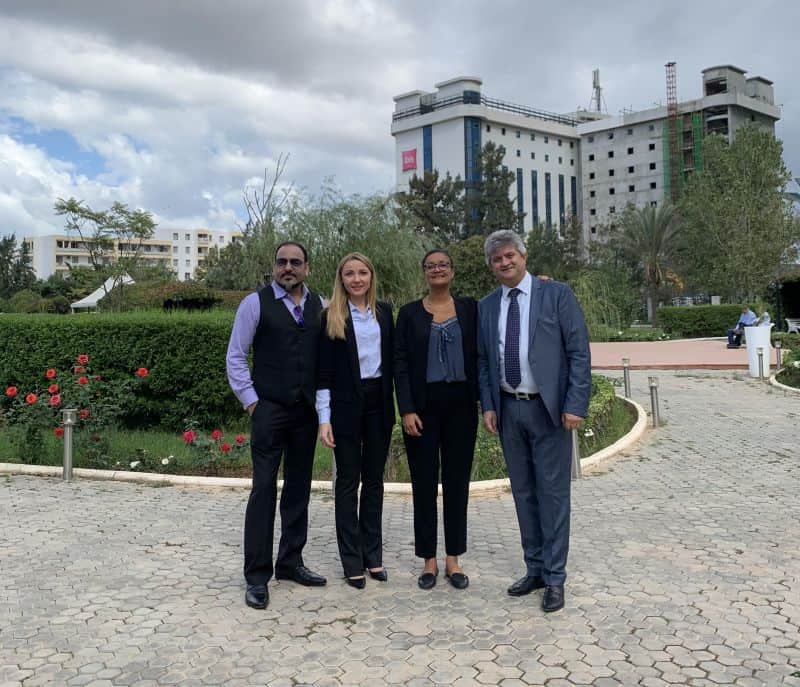 A 2017 report of the Algerian League for human rights states, over 500,000 Algerians travel abroad for medical treatment mainly in Tunisia, Turkey and France. Algeria wants to build in inbound medical tourism rather than exporting it. People can opt for crossborder healthcare service but what about the aftercare?
What about post-operative complications when the patient is back home in Algeria? Countries attending patients from Algeria need to coordinate with Algerian authorities to regulate the flow. This has been included in the AMTC agenda.  I feel these issues are important.
I had an open discussion with Dr. Yasar Badour and Mr Taoufik Mhennia bout Algeria's present and future plans in moving ahead in medical tourism. They have been instrumental in making AMTC Algeria a great success.
Me: Thank you for being here in AMTC. I understand that Algeria is a great destination in North Africa. I would like to ask you as one of the the main organizers and mission-drivers, why you decided to conduct this event? What made you enter this medical tourism sector?
Dr. Yasar:  I feel this congress is very important for Algeria. At this point of time, Algeria doesn't have much to attract tourists for medical purpose. So I intend to bring more people, the right kind of people I mean to help in shaping up Algeria's medical tourism market.As you told me Algeria has some very great sites, which can be turned into attractive medical and wellness destinations. I feel strongly Algeria can gain a lot from health and wellness tourism, and the time is ripe to take necessary steps.
Me: Let us take with the current tourism scenario. From which countries you get most tourists? Yes, you do have some good medical tourism and thermal facilities, thermal and spa hotels.
Mr Taoufik Mhenni: Yes, we get lots of tourists but not medical tourists. They come just for tourism to visit theSahara desert. We get a lot of them from Europe, some are from Turkey. Turkish people love to put up in Hotel Mercure. Chinese come here primarily for investment purpose. Tourists are not fully aware of our thermal spring facilities.
What are the prospects of Algeria to grow as a medical tourism destination?
Mr Taoufik Mhenni:If I considerthe coming five years, we mean to achieve a lot. We need to build more advanced facilities like spa hotels, clinics and hospitals. Next, we have to work more on communication and marketing; to let people know about us and our medical facilities. We need to spread our offerings to different parts of the world. AMTC and other meets are great platforms to promote.
From which countries do you expect health travelers? What are your target countries?
Dr. Yasar:Firstly, I expect tourists fromAfrican countries, especially neighboring countries. If we can provide them with good facilities, they will come here for treatments, rehabilitation and other wellness purposes.
Are you expecting tourists from some neighboring countries or all African countries?
Dr. Yasar:I would like to mention specific countries like Mali, Niger, Burkina Faso, Sudan and other countries near Algeria.
You have another big advantage for these countries. You do not have a language barrier. You all speak French. With the English language, there might be some communication problems.
Dr. Yasar:Yes. This is another big advantage that I am looking to capitalize on. The language barrier is a big issue. With these countries, chances are less.
How the government nowadays is supporting medical and wellness tourism development?
Dr. Yasar:As of now, there is no such perspective from the government's side. But I feel things must change and will change. You know, it is a crime not to reap benefits from wellness and health tourism especially when you have the right ingredients. We cannot miss opportunities.
What is the prime objective of the conference that you have organized?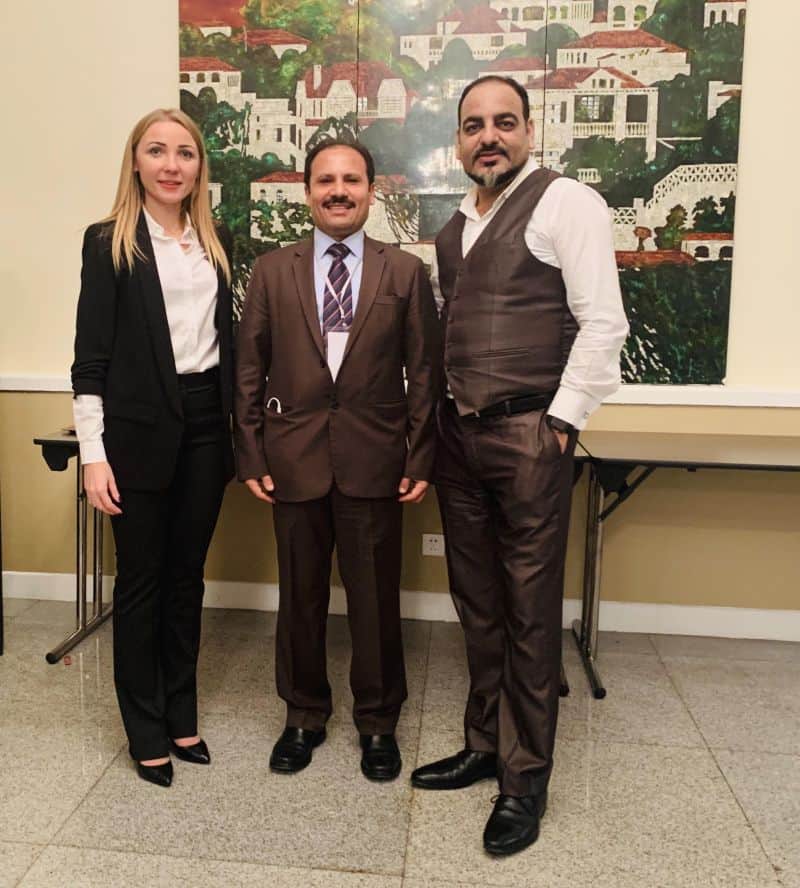 Mr Taoufik Mhenni:We are yet to grow as a medical tourism destination. But we have the potential. We need to start at some point. That is the main reason we invited speakers from so many countries India, Lebanon, Europe, France and even Russian speaking countries. We need to showcase our products and services. We need to get more educated and spread awareness to other stakeholders so that they can sense the opportunities. This is the right time.
Honestly speaking, doctors here are not aware of the medical tourism market and how Algeria can build a sustainable market. We have invited doctors to attend the meet. This helped. We could introduce medical and wellness tourism to them.
Besides the 3-day conference, you hosted an exhibition. So which countries are participating? What is the purpose of the exhibition?
Mr Taoufik Mhenni:Yes, the exhibition is an important part of this conference. We are glad to see clinics from Tunisia, Morocco, Turkey, India and Algeria participating in it. They are interested to position themselves in Algeria, which is a good sign. We can bring in more advanced healthcare. We hope to see some big ventures from them.
Sowhat are your plans regarding positioning Algeria in the global medical tourism arena? What steps are you going to take?
Mr Taoufik Mhenni:The most important part is to build contacts and networking that we got here. We can show this to the government, doctors and clinics and convince them to put their efforts in medical tourism growth.
Are you going to stage the next AMTC in Algeria next year?
Dr. Yasar:Yes. We already have plans for the next session.
That's great! Let us know in advance. Wish you all the best in your future endeavors.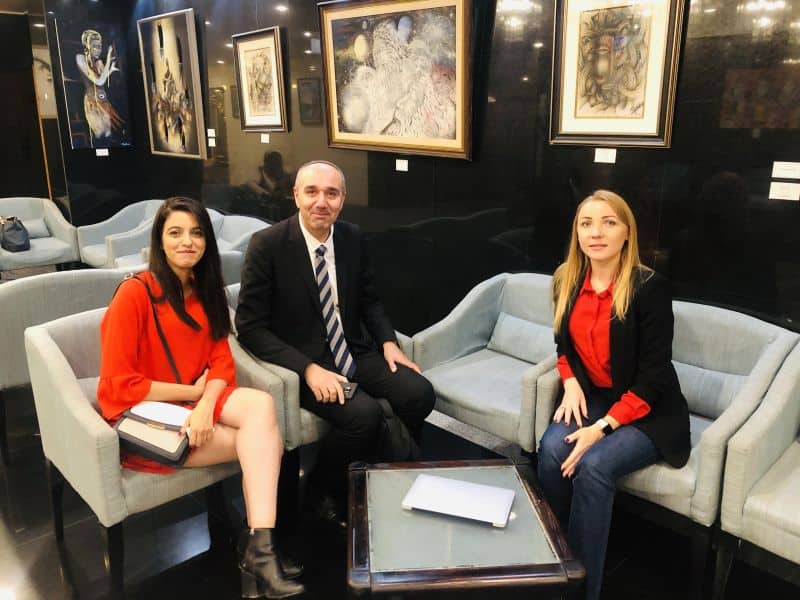 The AMTC has set the ball rolling in Algeria medical tourism. Challenges exist as well. The MENA region has already few established health and wellness tourism destinations. It would be interesting to watch how Algeria emerges as a prominent health tourism destination.  A wellness oasis is in the offing!
It was my great pleasure, to be presented at the AMTC as the Chief Associate of Dr Prem & Associates company, to share my experience and expertise during the presentation and workshop.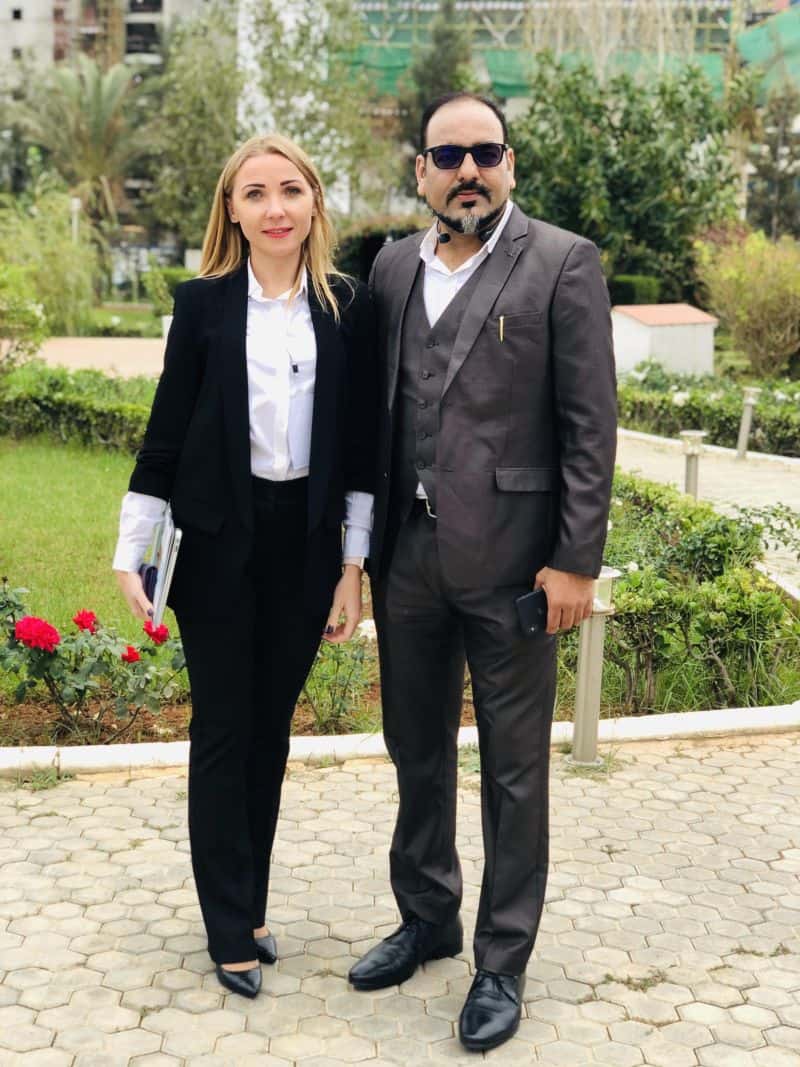 Dr Prem & Associates, a globally renowned medical & wellness tourism consultancy and marketing company, also running a thriving web magazine network business with over 50+ web magazines with 5 million monthly readers. Morever we manage world's leading Medical Tourism Directory and Wellness Tourism Directory.
Our associates are based in 35+ countries, together we are connected with over 50,000+ industry stakeholders including over 2500+ medical tourism facilitators and over 3500+ hospitals/clinics, who are instrumental in referring patients abroad. We have developed guides, tools and client platforms like no others to support the growth of Medical and Wellness tourism industry.