"To grow and know what one is growing towards-that is the source of all strength and confidence in life." – James B
Everyone walks on a path. Some are aware, some semi-aware and some, completely lost. The sooner you are aware of the direction of your path, the quicker you will reach your destination. Once you comprehend the direction, your gait is surer and you feel stronger. For you are slightly more confident of the possibility of success than the lost and the incomprehensible.
You will face obstacles with a much stronger determination once you know how to go about it and what to walk towards. Just like the vegetation in the mountains finds its way through the snow to kiss the rays of the sun, you shall find the refraction of success long before you reach it. You will have to keep working through it in order to sprout and spread far and wide.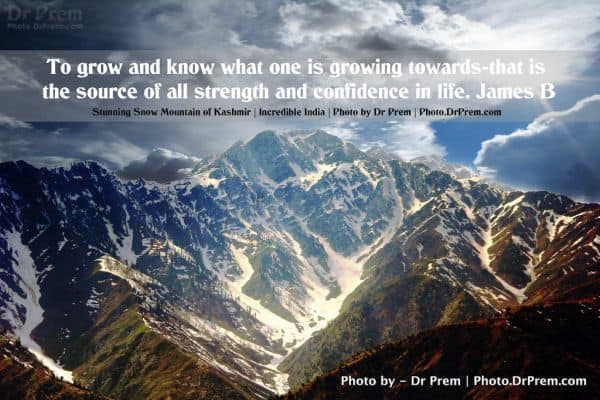 Source : Dr Prem's Travel Photography
Just like the snow makes the vegetation look beautiful, the obstacles shall make your success look stunning. The plants grow in the direction of sunlight because they knew that was right for them. Work hard towards the right thing, towards the direction of success and you shall grow too.