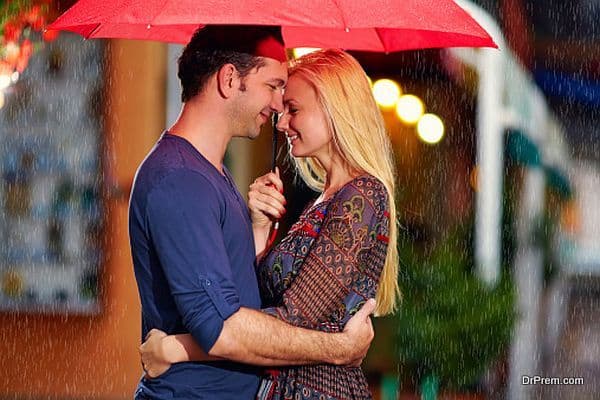 Most people tend to spice up their relationship on Valentine's Day but once that day is gone, then the love story becomes forgotten. There are several ways to keep the love burning all year round. Few people do not take the time to create those magical moments in their relationship. The following tips will help you to strengthen your relationship all the time:
1. Take time to bring a cup of coffee to your partner while he/she is still in bed. If possible you can also serve him or her breakfast in bed. This makes your partner to feel like he or she is cherished and you can be sure that the show kindness shall be reciprocated.
2. Be sure to take a few seconds to hug and kiss when you see each other after a while. This makes the two parties in a relationship have a deeper connection. It is also advisable to keep touching your partner affectionately not necessarily when you intend to get romantic.
3. Make plans for a romantic get away in the course of the week. Ensure that you can make enough time for each other. You could get a room in a hotel or simply make plans to have the whole house to yourselves. Being alone and spending the night by yourselves will definitely add a spark to your love life.
4. When your partner wants to talk to you, make efforts to give them 100% of your attention. Put a stop to whatever you are doing and just pay attention. This definitely makes your partner feel appreciated and important.
5. Give your partner comments that let them know how you perceive them. Be sure to tell them that they look great, sexy or beautiful. This is very important in molding a romantic relationship.
6. When leaving the house in the morning, let your partner know that you anticipate to see them upon your return. Always remind them that you love them.
7. Get some surprise gifts for your partner. There is no better time to surprise our partner than when one is feeling low or depressed.
8. Make plans to take your partner out for dinner. This can be a great way to get over the stress of work.
9. Buy for your partner some roses. You can pull off the petals and drop them on the bedroom floor and on the bed. This is a very simple but romantic and thoughtful act.
The above tips do not have to be done at once. You could just begin with one step at a time. More ideas will come as your romantic life gets started. The most important factor is to create time for each other in order to achieve a fulfilling love life.