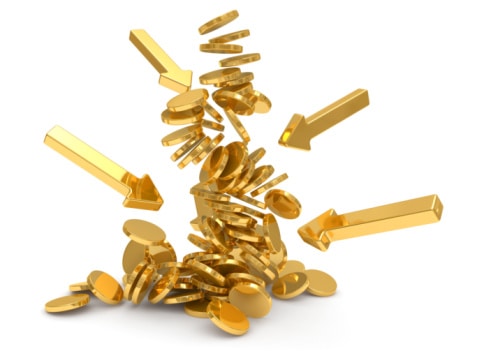 Banking fraud is a criminal offense and whoever does that is punishable under law.  How do you deal with your account if you are a victim of such a fraudulent activity?
Here are some ways that can help you to prevent a banking fraud from happening with you:
Be a smart banker – It is your responsibility to know what policies the bank follows, especially take a note of the policies which specify the clauses regarding what happens if there is any unauthorized activity related to your account. It is in your best interest to have an idea of these rules and regulations before you go ahead and start banking with them.
Go for online banking – In case your bank provides online services, it is always better to go for it. You will get email notifications when there are debit transactions against your account. Banks these days even notify you through text messages in you mobile phones about any transactions taking place through your account. Always keep the bank book balance and keep a track of the transactions that are going on in a daily basis. In most of the cases, these services come for free, however, even if they come for a fee, you must go for it. However, be sure to keep your user name and unique pin number safe.
Always keep your book balanced – It is essential for you to know where your money is going and where it is coming from. This makes it easy for you to rule yourself out in case of any error. If your book is balanced you will be in an advantage to prove the situation to the bank too.
Be careful while you are surfing or shopping online – There are fraudulent websites all around who keep on asking for your personal information. They might ask for your debit or credit card numbers or other banking details. You must adjust your browser settings so that it rejects cookies whenever possible.
In spite of putting in all the diligent efforts from your side, what if you still face a banking fraud? Here are some tips to handle it.
Get educated – Get familiar with the Regulation E of the Federal Law. You can find it in the internet. Many websites would show it in detail. Most of it is for your benefit, but especially significant in this case is the Section 205.11, which deals with provisional credit.
Take action immediately – If you find that you have been a victim of an obvious fraud, you need to report it immediately with the bank. It is not right to accept it as post. You should ask them to hand over the money to you at the outset and let them know that you are aware of the law. Tell them that by law it is known as provisional credit. This credit should be handed over to the party concerned during the period of the bank's investigation, and not afterwards.
File a written complaint – It is always advised to put everything on paper. As soon as you alert your bank about the fraud, do the paperwork needed simultaneously. Fill out and sign the affidavit, and the form for the request for investigation. These might work in your favor whatever it takes to assert to your bank that you did not under any circumstance authorize the fraud. However, you must always keep a copy of the paper with you. In case there is no follow up on the investigation, you must have your copy to get back to the bank.
Report a complaint with the police – Even when the bank has not asked you to, it is your responsibility to file a complaint with the police. If the bank does not ask you to write the complaint, it might be that they are avoiding the situation. Make them realize how important it is for you.
Be firm, but calm – You can get help from the bank only if you keep your cool. Do not push too much. It is your money and they are bound to give it to you under all circumstances.
Keep on pushing yourself – Keep on tracking your transactions through your bank statements. It might so happen that you get hold of a proof that takes you to the point where the fraud had happened and who had done the fraud. This might just help you to catch the thief even before you realize it.
You have the option of changing your bank – In case you do not have satisfactory results in persuading your bank to do the needful, you can close your account here and start a fresh account with a new bank. Even if they are unwilling to pay you, they should put in efforts to make investigations possible. If they are not even ready to do that, it is better to move elsewhere.
This is not an exhaustive set and you can come up with new ideas when you experience a fraud yourself. The rate at which banking frauds are taking place has surpassed all limits. Even with security measures tighter than ever, it is not at all difficult for someone to steal and acquire your personal banking card information and wipe out all accounts. There are some obvious measures in which you can protect your accounts, but it is best to be prepared for the situation and educate yourself.