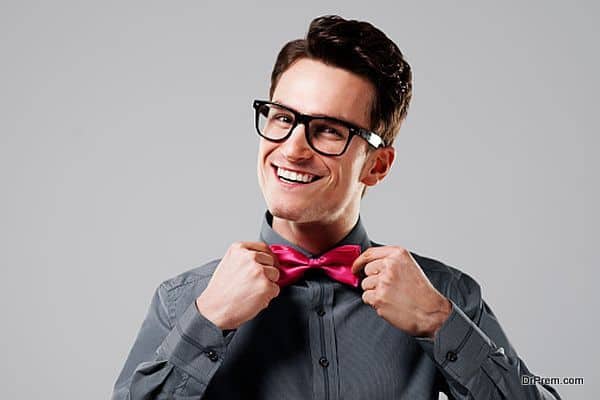 As tricky as first date dressing is for girls, it is also tricky for boys. For, they are the ones who usually have asked the girl out and there is a lot of pressure on them to impress the girl. Often under pressure, these boys make a fool of themselves and end up looking like a total disaster. However, more often than not, the guy knows where they are going and hence, it would be a nice idea to dress to the occasion. Here are a few tips that will help you put your act together –
Dress for the Occasion
It is important to dress for the occasion. It is not a nice idea to go to a rock concert in an Armani suit. Out here, you have no choice but to wear a jeans and a tee. However, if you are taking your girls to a five star hotel then, it is best to wear that Armani that you have been saving since a very long time.
Keep it Casual
As much as this works reverse for the girls, it is best for a guy to keep it casual. For, casuals neither say you are interested or disinterested and are the best way out to keep your partner on their toes. Thus, make sure your casuals are albeit new and not a crumpled old T-shirt and tattered jeans. Casual yet decent is the best look a guy could don for a first date.
A Jeans and a Kurti
Guys look ultra amazing in traditional dresses. So wearing a kurta over jeans does wonders to a guy's personality. Without doubt, your date is going to be bedazzled by your personality. However, do not wear that thingy to a rock concert because then you will look like a geek.
Hair Styles
This is a major dilemma. Making it too neat will make it look like you are too good a boy. Making it too stylish will make you look like you are extremely flamboyant. Hence, it is necessary it to play safe. Keep it somewhere in the middle of neat and messy.
At the end of it all, girls are emotional and sensitive people and don't really care about how you look. They are more concerned about how you behave. Hence, if you are a bit chivalrous and well mannered, you have scored brownie points for yourself.