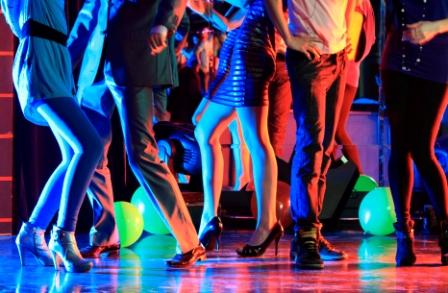 Majority of women thinks that guys usually don't approve the first move from their women and so most of the time, they keep on waiting for their guy to make the first move. However, on the contrary, guys love their women making the first move and this act can in fact spice up their love making to a great extent. Therefore, if you are among the one who always wait for their guy to make the first move, then its time you start taking some his bedroom responsibilities too. Moreover, most of the guys admit that initiating intimacy by their female partner is a huge turn on for them. Also, to further spice it up, try adding a little variety while you are making your first move and you will surely make your guy beg for more and more. So, here are some unique and playful tips you can apply to your sex life every once in a while and keep all the sparks alive in your relationship.
This is a very sexy and playful way to initiate foreplay. The adult board games involve different kinds of sexy ways to start foreplay and getting undressed. These games are just like any other normal board games with additional sexy parts. However, in the absence of any such board games, you always have the option of turning a normal card or board game into an adult version. All you need to do is add some strip options and sexy penalties.
Plan a very romantic dinner in your own kitchen and ask him to help you out with the cooking by picking up ingredients or slicing or chopping some vegetables. After you are done, start feeding him with your own hand in a very playful manner and he'll soon react to your foreplay-with-food-method as playfully as you want. But, make sure you prepare mostly finger foods as you would not like your guy with curry all over him, although that can be a turn on too.
Sometimes artistic stuffs like painting together can also prove to be quite a turn on for most guys. Moreover, you always make it sexier and more intense by using edible body paints. However, you can always take inspiration from Demi Moore in Ghost.
Dancing is one of the sexiest ways to initiate intimacy between two people. Pick out the sexiest yet slow dancing music, wear one of your sexy dresses and move your body like never before to the tune of love.
When your guy gets home after work and starts heading towards the shower, surprise him by jumping in the shower with him and by undressing each other. This unexpected situation will surely turn him on instantly and both of you will enjoy a long and fun shower together.