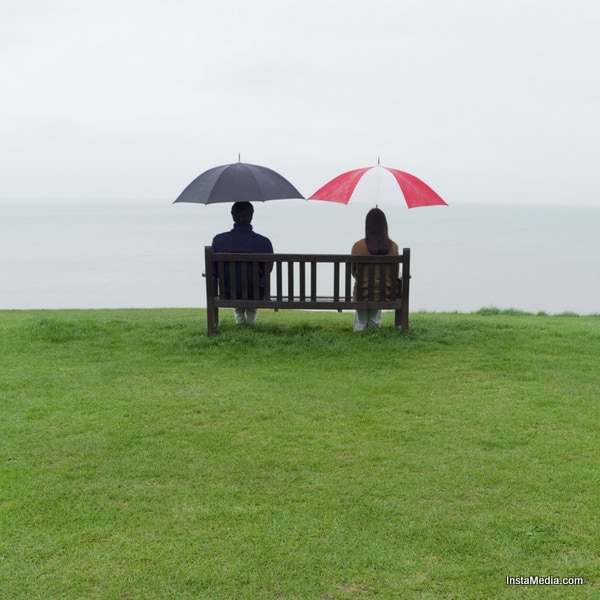 Divorces have increased over the years and they definitely are quite traumatizing, especially for the individuals going through the divorce. You may blame your ex or feel completely helpless and pessimist. Psychologist Cynthia Hickman shares few tips to handle such a situation:
Grieve: No matter what the reason is, most of the divorce cases create a negative psychological impact on the mind. Sorrow and heartbreak needs to be channeled out, hence opting for alcohol to make you forget the pain is quite a common thing to do. However, it has to be pointed out that alcohol isn't a cure but it rather harms you more in the long run. Taking support of close friends and family is the best possible alternative. Grieving and feeling sad is a part of divorce, so don't ignore it. Deal with it.
Have a routine: Emotional instability in such crucial times can lead to hastily-taken decisions that you might just regret later. Make a timetable for yourself and stick to it. Give priority to the more practical aspects and be calm and composed in your approach.
Have space: An urge to talk to your ex-spouse is natural. This can either lead you to a reunion followed by another worse break up or you blaming your spouse and an unnecessary bitter argument. Avoid as much of contact as possible and whenever you feel like talking, remember why you had to take this step. However, make sure you are at least in talking terms till the divorce settlements are dealt with.
Children and finances: Children can be a major point of concern as they cannot support you, instead this may lead to their psychological disturbance where they need your support even more. Try not to get them involved as much as possible. Do not take any financial decision with the aid of your heart as your head can guide you better.
Let go of blame: Never take the blame yourself nor blame your spouse. Remember, that it is an adult decision and the responsibility is shared between both of you. Assess in your mind what role you played in making and breaking the relation as it can help you turn into a more matured individual.
Rediscover yourself: Be gentle and considerate towards your own self. Don't let your self esteem be bogged down. Marriage is the union of two separate individuals. Your identity, as a part of a marriage, might have gone down the drains but look at it as an opportunity to recreate something you were before your marriage. You can start afresh and be a complete person all on your own that will make you feel stronger and wiser.
Maintain respect: It is important you don't be disrespectful towards each other, not only in public but also in your mind. There was a reason you loved someone and the reason still exists. Just because you can't stay together under one roof does not change anything. Respecting your ex is respecting your own love for that person.