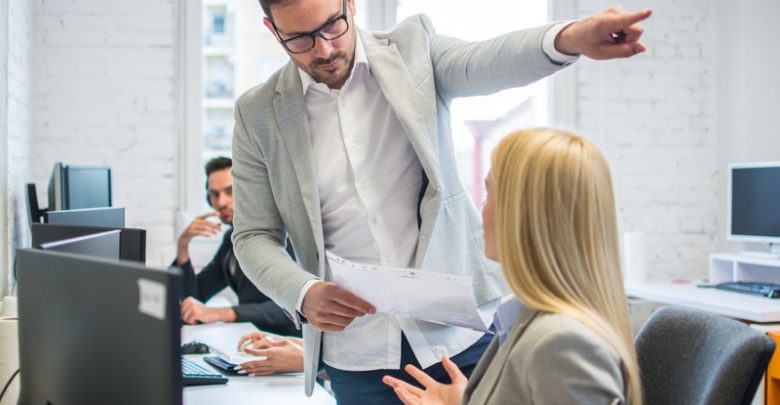 It is not easy to work with a controlling boss. If you are reporting to him directly, the situation may get even worse. Running out of a job isn't a convincing option. The only way out is to try and make your interaction with your boss tussle free. Read on to know a few tips to deal with a controlling boss.

Don't give him an opportunity to question your conduct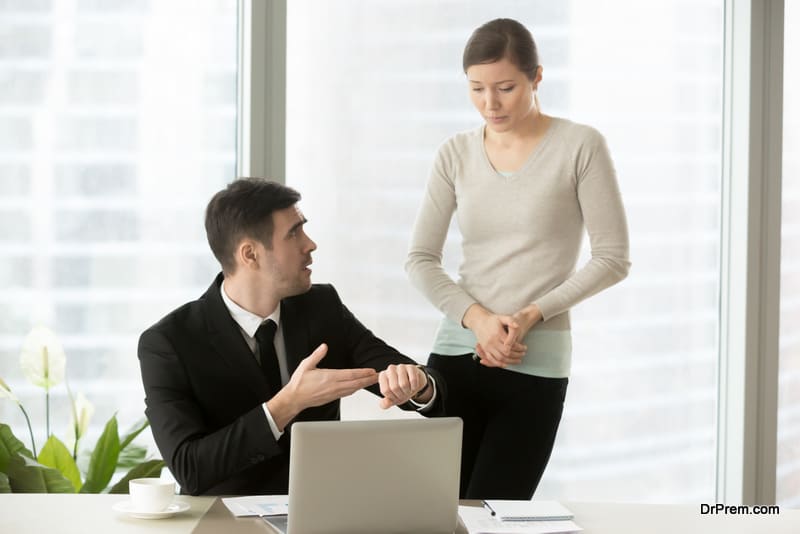 A controlling boss isn't necessarily mean-minded. So you need not fret over his discipline oriented behavior or controlling tactics. Such bosses want processes to be followed well, so do take care of deadlines. Just because your boss is too punctual or wants things to happen his way, this doesn't mean that you have lost all chance of winning him over. Let your conduct in office speak for you. You don't need to change your personality, just take care that you don't let him raise a question on your punctuality or performance by coming late to the office or dilly-dallying in work.
Communicate a lot
Your boss may create a ruckus spotting you gossiping near the water cooler or he might enjoy controlling your canteen breaks, this shouldn't deviate you from engaging in frequent work-related conversation with him. Don't try to overindulge in a chat with him. Remember your boss is there because he has been there, seen that. So flattery isn't the way to go about it. A little socializing is fine, provided you take care of the occasion.
Read between the lines to deal with a controlling boss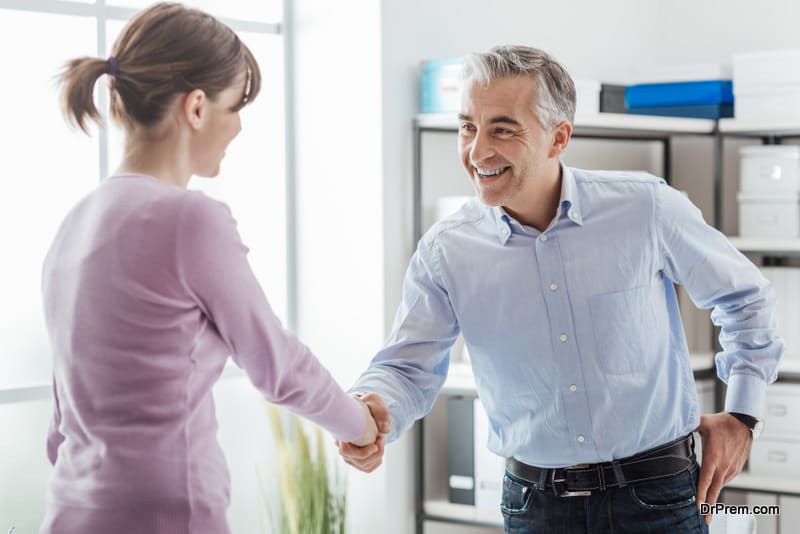 You may have your way of working and your boss may have an entirely different opinion about processes. Don't be rigid about your way. You got to understand that it's your boss who would track and rate your performance. Getting a job done is his work, not yours. So, don't get into an argument with him for petty ego issues. Focus on results. This way not only you would be able to shun a huge burden off your mind, but would also pave way for a better understanding with your boss. This may encourage him to give you free hand for some task later.
Dealing with an angry boss
We all have that one angry, who – no matter what you do is never contended – shouts at you for not doing your work satisfactorily. Although on a number of occasions, the anger of your boss is actually because of your deeds, some bosses can be aggravated by even minor mistakes, thereby being angrier over other individuals at even trivial or no issues.
More often than not, a controlling boss is also an angry boss. No one wants to deal with a controlling boss while tolerating his anger at the same time – especially if you are not wrong in any way. But, how can you, as an employee, let your boss know that he is being more angry and controlling than necessary? Here are a few tips to deal with an angry boss.
Know the root cause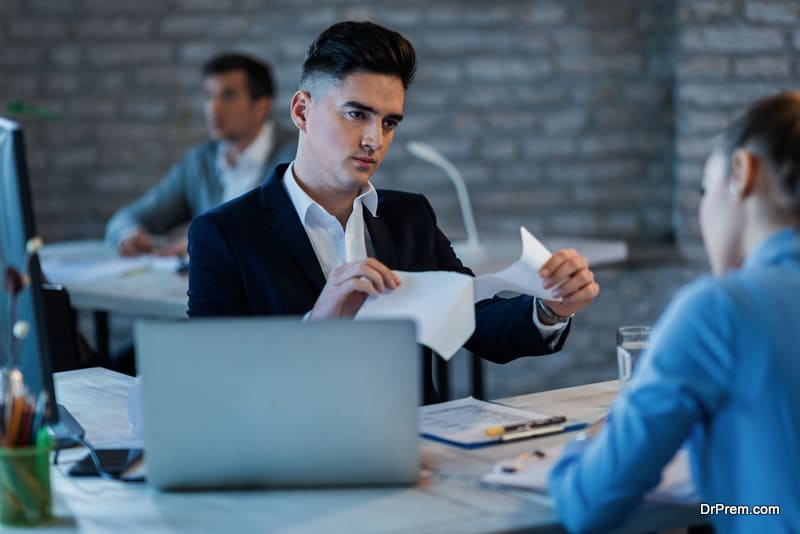 Consider what can be the reason behind your boss's latest anger explosion. Is it because something done by you set him off or if there is some hidden emotional problem associated with the anger? Check for the probable reason, including your own self. Once you realize the reason behind his anger, take some steps to deal with it.
Is it really anger?
A lot of people might substitute anger for sadness. Therefore, if the root cause of your boss's anger is related to some kind of emotional trauma, then you will have to let him release the anger. Understand that this anger is unpleasant, but it is as painful for him as it is for you.
Use constructive means
The best way to deal with anger is to form a strategic plan and then implementing it. For this, you need to understand the reason and then use managerial approach. For instance, if the boss is angry at you because they think you haven't done the task well, then try a new strategy, consult him for the same and then implement it.
Communication
No matter what is the reason behind angry behavior, it is important that you communicate it. In case the boss isn't generally an angry person, then you must communicate your concern to him. You can correspond in a way where you recognize your fault and tell him that he was angry too. In case the anger is directed towards you or others in general, then going to a supervisor and communicating it to him is pivotal, especially if the anger seems abusive or threatening!
Don't blame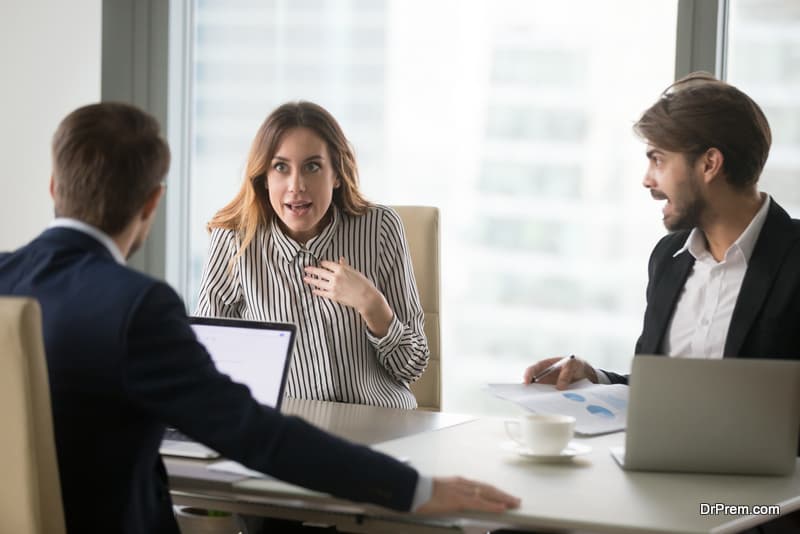 Blaming is an indication of not accepting your responsibilities in your situation. Therefore, don't blame or pinpoint someone. Instead, take the responsibility for your actions and reframe and paraphrase everything that the boss said to make sure that you work in a more productive manner.
Strategies to deal with an unfair boss
Whether you like it or not, on a number of occasions, you will find your bosses bullying you or probably passing sarcastic comments at you or speaking to you in an unprofessional way. Automatically, our desire to perform or satisfaction in the workplace gets curbed down by multiple notches before we even realize it.
Studies have shown that the stress built up dealing with such situations can lead to a series of illness. Scientifically proven by National Institute for Occupational Safety and Heath, the disease can lead to depression, cardiovascular issues, muscular as well as skeletal disorders, suicide, cancer and weaker defense mechanism of the body. Extreme cases have happened in Hartford where nine people were gunned down. A lot of employees blame themselves for the displeasure of their bosses and end up affecting their own lives. So what can be done to tackle such pressures?
Understand the reason behind the unfairness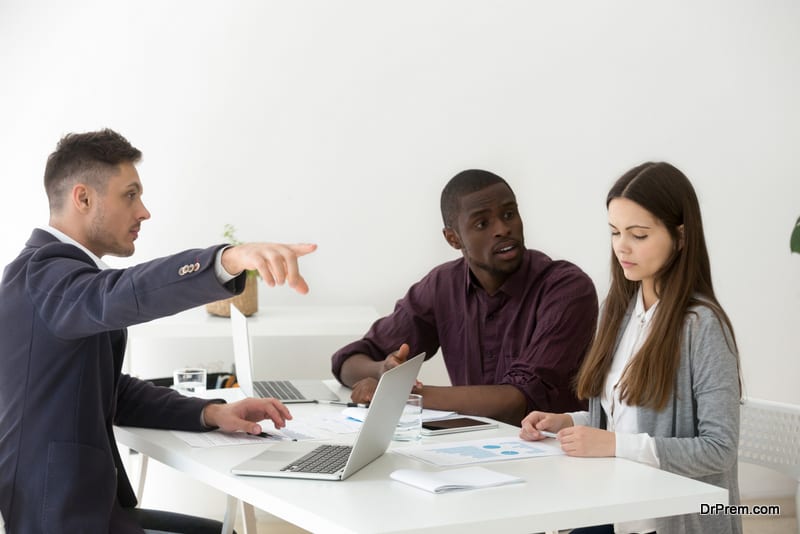 First, it is important to see into what difficult bosses are capable of. Public humiliation or sarcasm is a common route that might go to extremities like indifference or personally attacking through emails. A common way out an employee chooses is to complain to colleagues or ignoring the boss. However such attitudes prove to be highly damaging in the long run.
 Strategy is the key
Emotional detachment from the job to a certain extent helps in stopping to blame your own self. You have to make yourself understand that if a person has to be unfair to you, it's his/her fault, not yours. Accomplishing the tasks at hand can be beneficial as primarily you should try not to leave a room for complaint. Bitching about your boss to co-workers is a strict no-no!
Take the major leap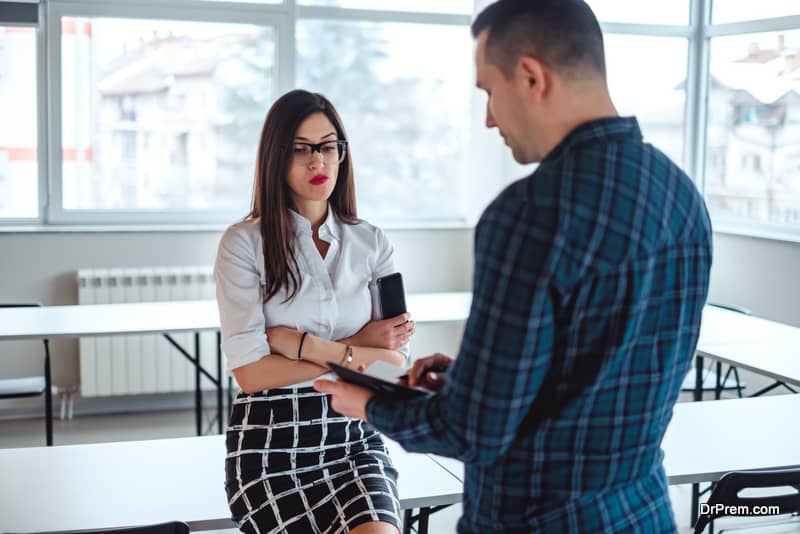 The major leap you can take if things refuse to work out is reporting about your boss to the human resource. However, you should keep in mind that this can be risky for your career as well and preparation is necessary. List the situations in the past when your boss questioned your behavior and be ready to counter him with logic. Evidence is essential to prove how you have been unfairly exploited. A written formal statement is essential to put across your concerns and dissatisfactions. Last but not least, don't be emotional. Emotion might not work in your favor under such circumstances; hence, a cool and composed behavior can be helpful.
Keep in mind
Keep in mind that before addressing the higher authorities, you should try talking it out with your boss and get to know what he is being bothered about you. If you are turned down, you can file a complaint addressing the labor unions or human resource department or anyone in charge of your boss. Such situations may take time to heal but this is the best step you can put forward for yourself.