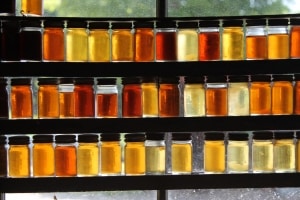 HCG Drops Diet has proven highly effective in the recent years for dieters who wanted to lose significant weight rapidly. You are allowed to consume seasoning and drinks on this diet.
HCG Drops Diet – Explained
One lemon juice daily
Vinegar, thyme, pepper, salt, mustard powder, sweet basil, majoram, garlic and parsley for seasoning
No butter or oil for dressing
2liter water per day
Coffee and tea are allowed to consume any time of the day in the desired quantity
Breadstick or fruit can be consumed between meals.
Eyebrow pencil, powder and lipstick are the only cosmetics allowed to use when following HCG Drops Diet. You can use brilliantine on hair but don't rub into scalp. Sun tan oil is banned for the dieters.
Don't use any medicine. You are allowed to take birth control pill and aspirin. Don't have any type of massage.
HCG Drops Diet recommends the dieters to eat specially prepared low calorie unsweetened foods. These food items are readily available in super markets. Your daily intake must not exceed 500 calories. Having an intake of 200g of protein from fat free sources is ideal. You must also have small quantity of starch intake.
Essential Highlights of HCG Drops Diet
500 calorie limit must not be overruled.
Having 2 small apples instead of 1 large apple is not acceptable.
Poached, raw or boiled eggs are allowed to eat occasionally.
Cottage cheese extracted from skim milk is allowed to eat rather than meat.
Breakfast – Have coffee or tea in the quantity you desire. Have only 1tbs milk in 24hrs. Use stevia or saccharin instead of sugar.
Lunch – Enjoy 100g of beef, chicken breast, lobster, shrimp, crab, white fish or veal. You must remove visible fat from the meat. Grilling or boiling without additional fat is preferred. You are not allowed to eat eel, herring, salmon, tuna or picked fish.
Dinner – You may enjoy a different dish made from the same choices mentioned in the lunch menu.