There are more than 66,000 new cases of Non-Hodgkin's lymphoma in the United States every year. This number keeps rising. Shortly called NHL, this lymphoma is much more common than other types of lymphoma, like Hodgkin's lymphoma for example.
People developing symptoms of NHL are usually older people, and with low-functioning immune system. Usually, the symptoms come as an aftermath of other illnesses, or after taking certain medications. The good news is that many people with NHL survive the disease and live a happy and long life long after the initial diagnosis.
What is NHL?
Every lymphoma is a form of cancer, or cancers of the lymphocytes, the white blood cells. These are stored in lymph nodes and blood-forming organs. In normal functioning immune system, the lymphocytes help to fight off infections and produce antibodies. They are crucial for a healthy life and your immune's system defense mechanism.
The NHL is term a for a group of cancers that develop in B or T lymphocytes. More often, lymphoma develops in B Lymphocytes. Most doctors consider NHL to be a form of blood cancer.
The American Society of Hematology stresses that half of the blood cancers that occur each year are lymphomas. There are more than 20 subtypes of lymphoma, but the most common is Hodgkin's and Non-Hodgkin's.
Difference between Hodgkin's and NHL
NHL do not start in the white blood cells. They start inside the bone marrow, the thymus or the lymph nodes, and then spread to other parts of the body
Hodgkin's lymphoma is more common in men than women, and usually starts after the age of 10, and most commonly between 15 and 40
Hodgkin's lymphoma symptoms cause the lymph nodes to become enlarged, but it doesn't come along with pain as in NHL
What are the symptoms of NHL?
Enlargement of the lymph nodes, especially in the neck, groin, and under the armpits
Pain and swelling surrounding the lymph nodes
Swelling of the face
Loss of appetite, diarrhea, and in some cases, weight loss
Shortness of breath and chest pain, difficulty breathing and coughs caused by swelling of the lymph nodes in the chest
Night sweats
Progressive swelling of the legs and difficulty moving and walking
Persistent fever and common illnesses due to decreased white blood cells
Fatigue, weakness, and in some cases, anemia
Risk factors for NHL
There is not one clear cause for non-Hodgkin's lymphoma. Experts do believe that viruses play a role in developing this type of cancer. However, there are clear risk factors that can contribute to you developing NHL.
Being an older adult over the age of 60
Having had a virus linked to NHL like Human Herpes Virus, human T-cell lymphotrropic virus, and Epstein- Barr virus
Having HIV
Suffering from a disease that lowers your immune system
Taking medications that interfere with the normal functioning of the immune system
History of infections including hepatitis C or other infections caused by Helicobacter pylory
Constant exposure to chemicals, especially benzene
Being a Male
Being from the United States or Europe, where surprisingly, we have the highest rates of NHL
How to prevent and treat NHL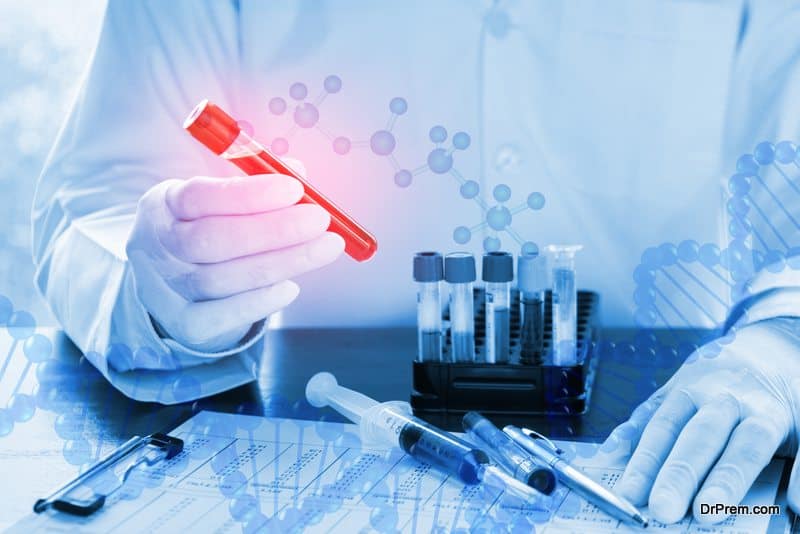 There are precautions you can take in order to prevent NHL and other lymphoma types. There are also ways you can naturally treat the "blood cancer".
For starters, try limiting your risk for infections and viruses that lower your immune system. This is one of the most common risk factors for developing NHL. To do so, follow an anti-inflammatory diet, exercise regularly, manage stress, get enough sleep, limit alcohol consumption, practice good hygiene habits to avoid dangerous germs, keep your skin clean, and reduce your risk for sexually transmitted diseases by avoiding unprotected sex.
In order to maintain a healthy and strong immune system, you should try natural immune boosters like ginger, oregano, adaptogen herbs, probiotics, elderberry, Echinacea and many others.
The question many people have is what constitutes as cancer fighting foods? That list includes leafy green vegetables, sea vegetables, berries, cruciferous vegetables, non-starchy vegetables, legumes, beans, whole grains, wild-caught fish, nuts, and seeds.
Last, but not least, limit your exposure to carcinogens, toxins, and chemicals. Concerns have grown regarding use of chemical weed killers. You should also try quit smoking and using tobacco. Be careful regarding sun exposure, as too much of it can cause damage to your skin.
Article Submitted By Community Writer