The Bowflex MAX Trainer is the latest fitness product launched by Nautilus with tall claims of providing the full benefits of longer interval workout in just 14 minutes a day. In this review of MAX Trainer, you will discover various features of this new exercise machine and factors that separate it from the other similar exercise equipment available in the market.
First and foremost, it is important to mention here that it is a completely unique device. Most consumers have described this machine as a combination of a stationary bicycle, a stair stepper, and a reverse elliptical machine. Some users of this new machine have described the experience as running up a very steep hill. The company claims that it is a zero impact machine that provides the most effective workout for the whole body in just 14 minutes.
Models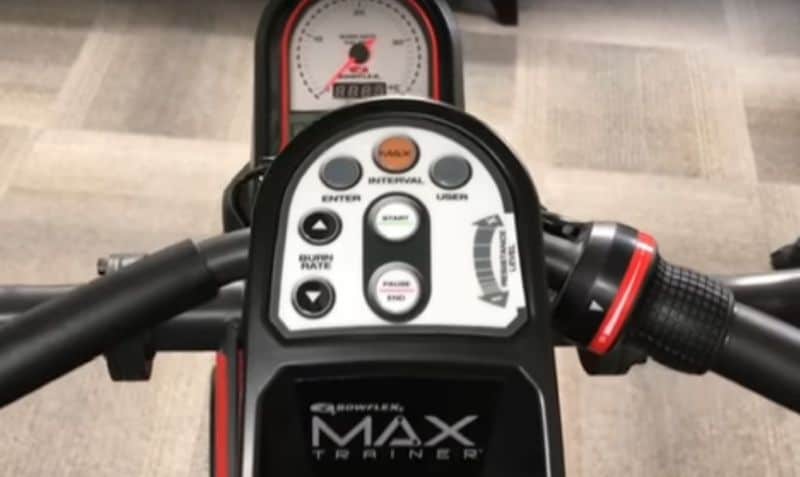 There are three different models called M3, M5 and M7 available. The M3 model is the cheapest and the M7 model is the most expensive. The entry level model has 8 resistance levels whereas the M5 model has 16 resistance levels, and the M7 model has 20 resistance levels.
The cheapest model offers manual workout programs whereas the more expensive models have many other workout programs including fat burn, calorie burn, fitness test, stairs, power interval and several other workout programs. The most expensive model also comes with a 21 minute interval workout program.
The M3 model comes with an included chest strap for heart rate monitoring whereas the other models come with a chest strap and integrated contact grips. The cheapest model does not offer Bluetooth connectivity; however, you will be able to track your heart rate, calories burned as well as various other things by syncing your results with the free app through Bluetooth.
All the three models offer completely free eight-week daily burn diet trial program. This equipment also features a water bottle holder and a tablet holder. The more expensive models also come with an interactive back-lit display. You can create up to 2 user profiles on the M3 and M5 models whereas up to 4 user profiles can be created on the M7 model.
14-Minute Workout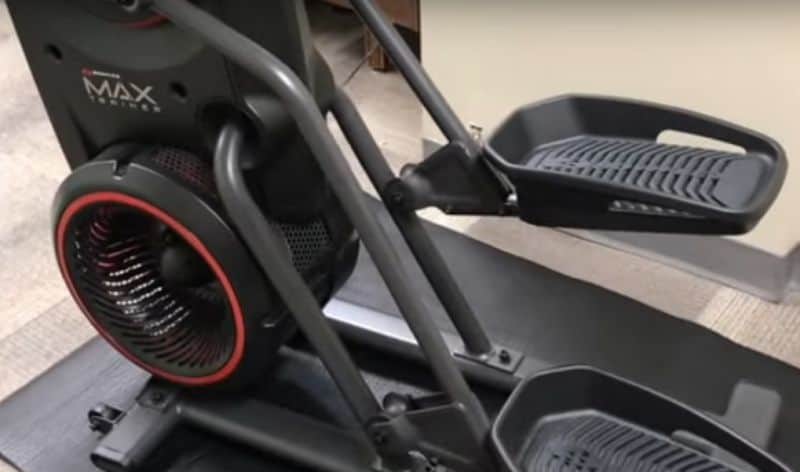 As far as the workout routine is concerned, the 14 minute workout is broken down into intervals as follows:
A high intensity workout for 25 seconds followed by a low intensity workout of 80 seconds, and this is repeated seven more times for a 14 minute complete body workout.
This machine works similar to an elliptical machine as it requires your feet to move in a circular motion. Due to this motion, there is minimal impact on the joints. The design of this machine allows you to work your upper and lower body simultaneously. The wide foot planks provide a stable standing surface.
The machine automatically adjusts the resistance level depending on your program selection. The display also shows the number of calories burnt while working out. This machine has a small footprint and takes just 2.5′ x 3.5′.
Conclusion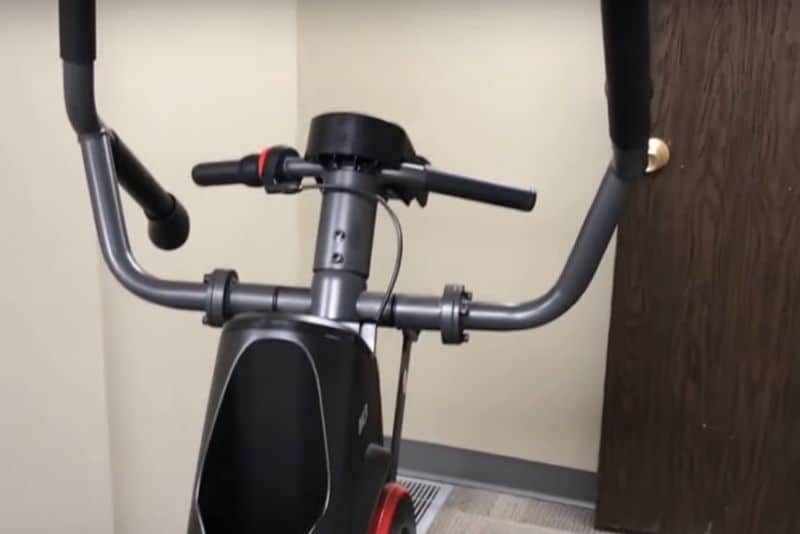 Overall, it is a well-designed machine that allows you to get a complete body workout in just 14 minutes a day. Most of the reviews available online are positive, and many buyers are of the opinion that it is one of the best exercise devices they have ever used.
Article Submitted By Community Writer