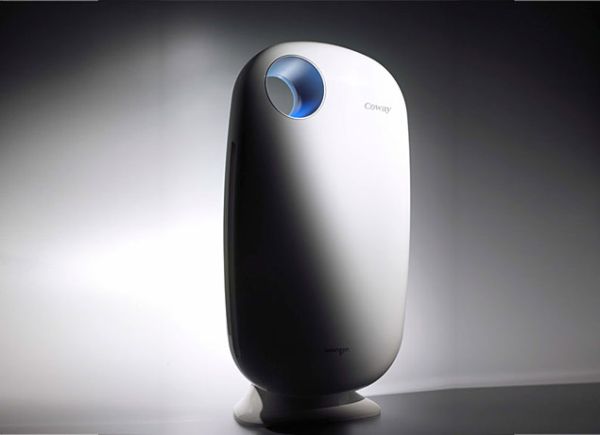 It would be wise to invest in an air purifier for your home, especially if you are allergic to common allergens like dust mites, pollen, airborne bacteria and pet dander etc. And if you are looking for a good quality air purifier for your home, then here are the top 5 brands you need to consider.
Honeywell Compact Air Purifier with Permanent HEPA Filter
Compact and extremely effective, the Honeywell Compact Air Purifier is a low maintenance air cleaning system that has a HEPA filter that has three different filtration stages. The first stage blocks large airborne particles while the second stage lets the air pass through a HEPA type filter which captures almost 95% of allergens and harmful particles. The final stage sees the air passing through an ionizer field that cleans and freshens the air before releasing it into the home.
Winix Plasma Wave 5300 Air Cleaner Model
Designed for large spaces, the Winix Plasma Wave 5300 Air Cleaner Model has a built-in quality sensor that can automatically adjust the fan speed. Like the previous model, the purifier comes complete with a three stage air filtration design system and is an Energy Star approved product, capable of capturing all kinds of pollutants, allergens and odors from the air before releasing it into the home.
Hamilton Beach True Allergen-Reducing Air Cleaner
Designed for smaller rooms of about 160 square feet, the Hamilton Beach True Allergen-Reducing Air Cleaner has three different fan speeds and a permanent filter that can remove all kinds of airborne allergens. It would definitely be the right choice for bedrooms and other small spaces.
GT50 Professional Grade Plug In Adjustable Ionic Air Purifier
Ever heard of a plug-in purifier? That's the GT50 Professional Grade Plug In Purifier for you. It is the only one of its kinds in the market and comes with a control knob for customization. Using only 7 watts of energy, the purifier takes up a very small space and is maintenance free. Definitely the best choice for laundry rooms, bathrooms and the trash area we think.
Hoover Air Purifier with Ti02 Technology
Using UV technology to eradicate airborne germs, the Hoover Air Purifier consists of a reusable filter that traps larger pollutants, and a smaller HEPA filter that traps the smaller ones. It also consists of an IntelliSense Control System that would sense the amount of impurities in the air and adjust its settings automatically in order to clean the air efficiently.
Summary
With increasing levels of pollution in the world today, it is only wise that every home be fitted with air purifiers in order to keep their occupants healthy. So take these options into consideration when shopping for an appropriate air filter for your home.