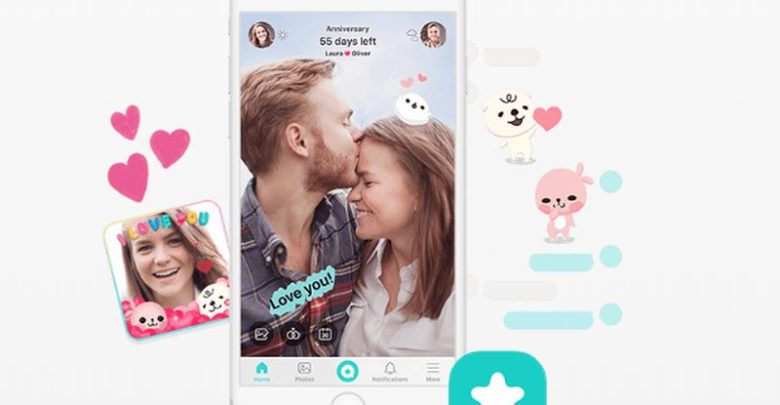 Valentine's week is on the horizon. It gives you a rare opportunity to be officially romantic as it is the time when love is officially in the air. However, this year's Valentine's day is on Friday and not all of us might be able to get a day off. But that shouldn't be a problem. By installing Valentine Day apps, no matter whether you are single, dating, or happen to be in relationship, you can easily make the most of it without taking a day off.
15 Must install apps for this Valentine's day
Best Valentine Day Apps for Singles
1. Bumble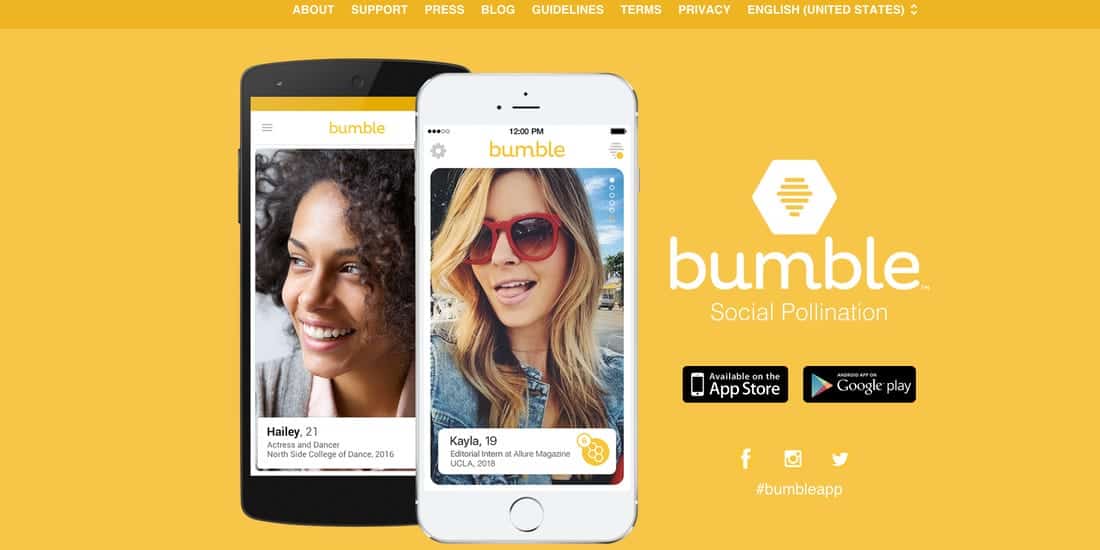 Image Source : image.businessinsider.com
If you are single, we are sure that you must be having Tinder on your smartphone. So, why not install something new? Bumble is something different. It is one of the few dating apps that give more power to women. Unlike Tinder, if two people get match on Bumble, then it is the girls who have to message first. Moreover, if the guy doesn't reply to the message within 24 hours, he tends to lose the potential match.
Since its format is so different from Tinder, Bumble usually tends to weed out the crowd (which is literally choking many of the popular dating platforms). Moreover, if you are a woman, it gives you a choice to take a good look at all the options that are front of you, and go for them in the order of preference. No one would distract you by sending random messages.
2. Find my friends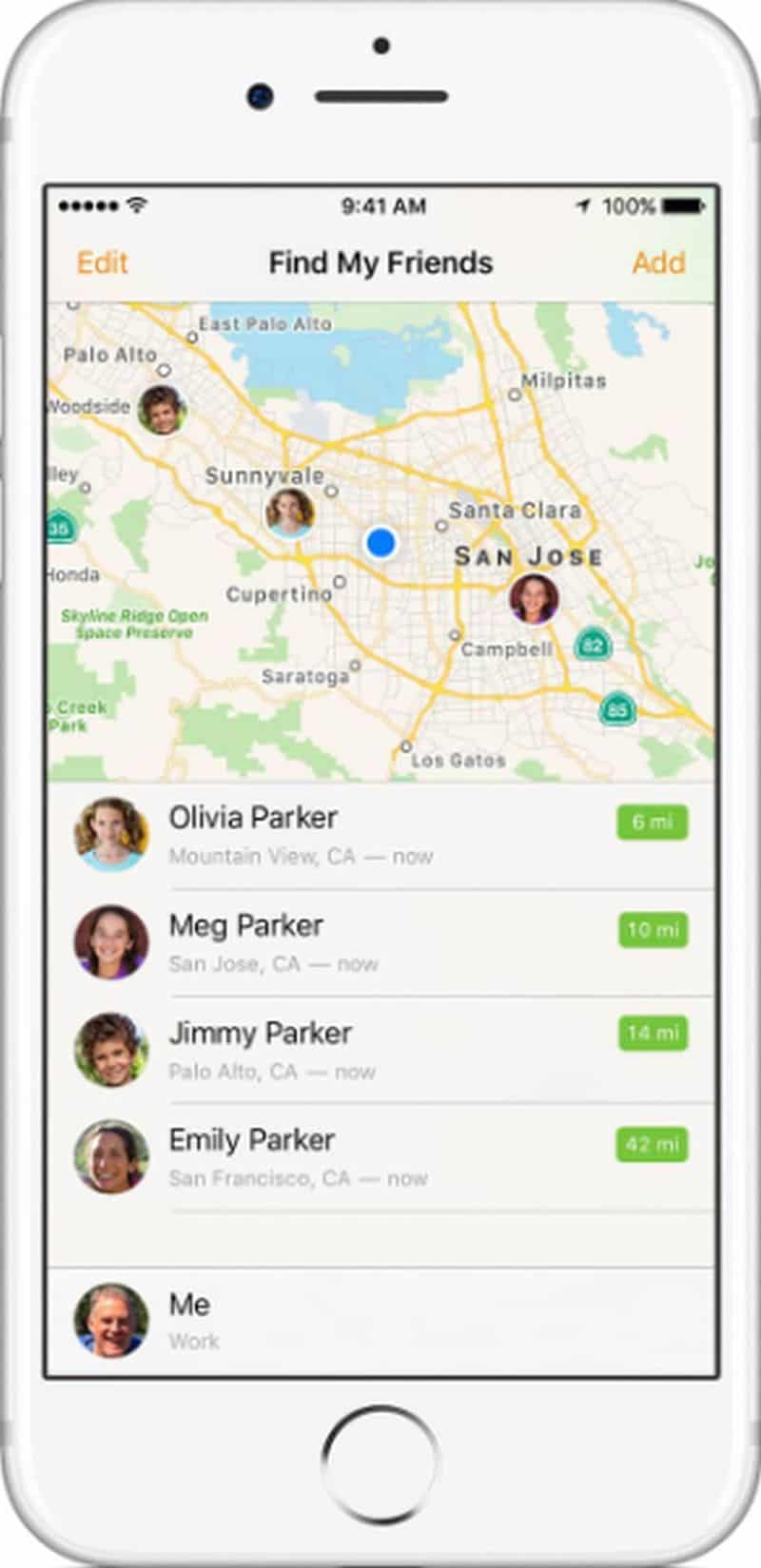 Image Source : cdn.cultofmac.com
If you are single, don't want to date, but still feel lonely because its Valentine's day, then we have the perfect remedy for you. Install Find my Friends on your phone and ask all your single friends to do the same. This apps rids you of the need of asking your friends again and again about their location. It helps you increase the chances of meeting them every day.
Find my Friend is a simple app. Via a map-based interface it lets you check the exact location of your friends who are using the same app. In addition, it also has another exciting feature. Using the app, you can also chat with the friend that you are about to meet. Other features include getting directions, knowing their address details, current battery life, etc. It also helps you to issue in alert to your friends in case you are in an emergency. In every way, it is a must-have Valentine's Day app, especially when you are single.
3. Meet my dog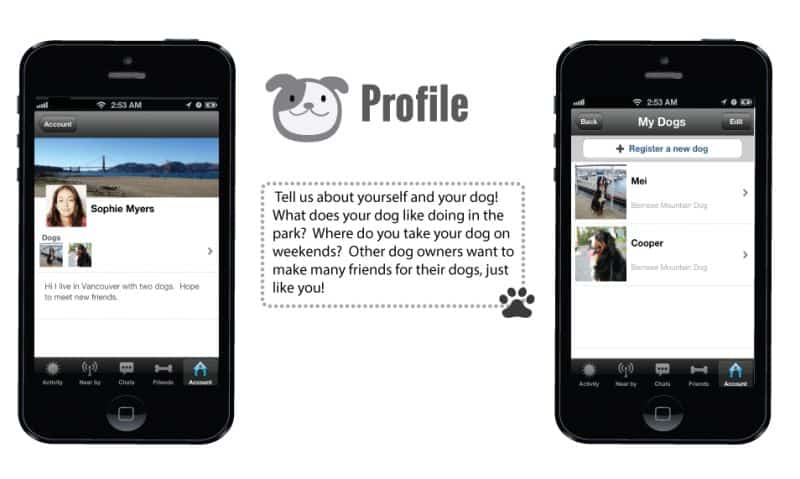 Image Source : meetmydogapp.com
Single or not, there are a lot of us who would be celebrating this Valentine's day at home. The only company we might be having is that of our dog, which isn't that bad considering the ways you can celebrate Valentine's day with your pets. However, you can also take it one step further by installing the Meet my dog app. It lets you find and interact with other dog owners and their dogs in your vicinity. If not you, this app would at least help your dog find his valentine.
4. Nearify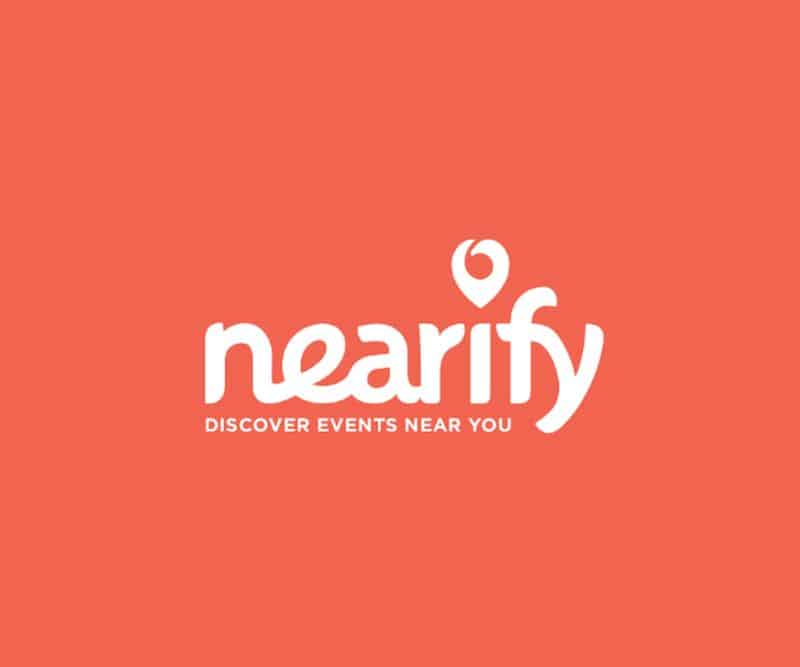 Image Source : nearify.com
You can be sure that there'd be plenty of events happening around you on this Valentine's Day. It'd be impossible to find out about all of them using Facebook alone. However, with Nearify, that won't be a problem. It shows you all the major Valentine Day events that are happening nearby. Either you could go there alone or you could ask your friends to accompany you.
5. ATLETO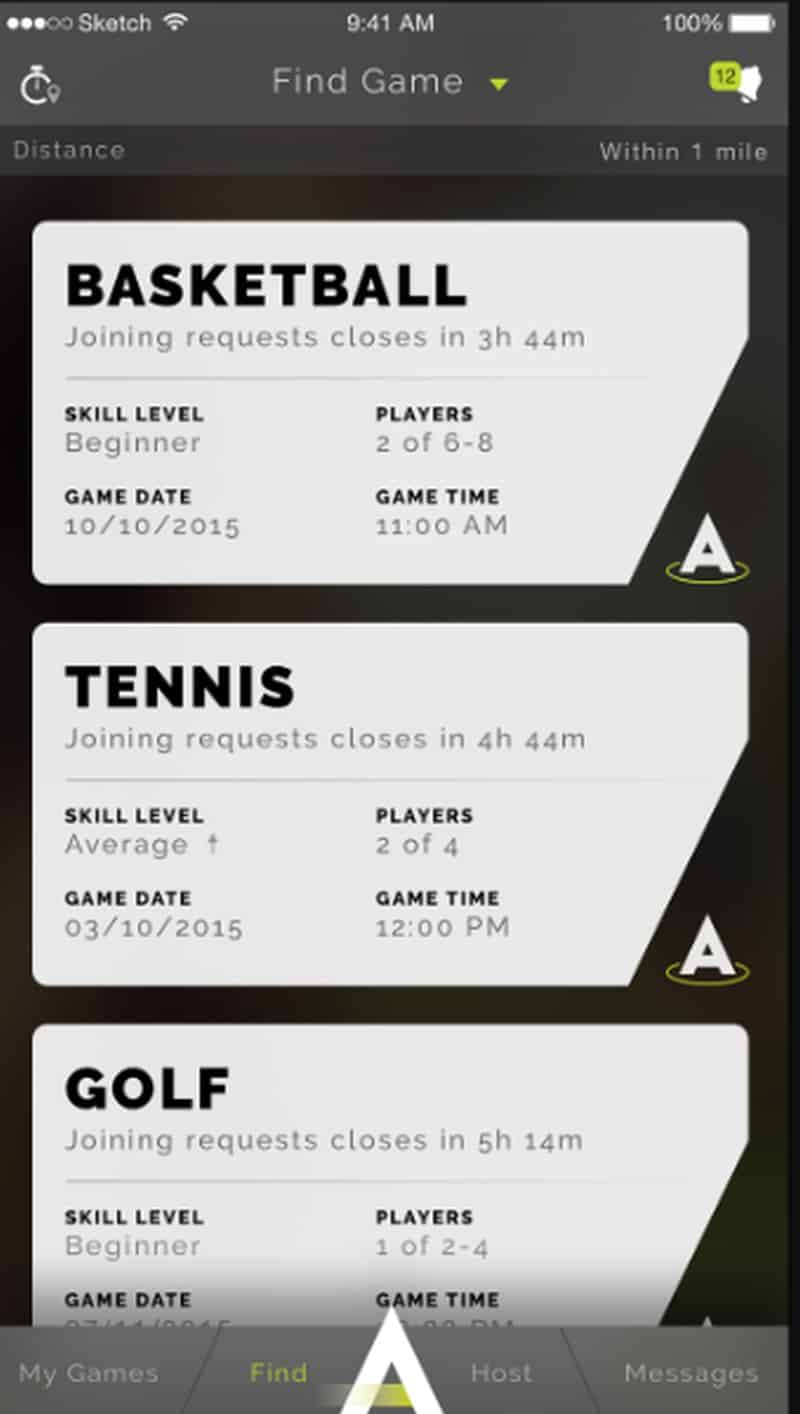 Image Source : atletosports.com
If you are single and really want to sweat out the Valentine's blues, ATLETO is the app for you. It lets you find out all types of sports buddies from marathon partners to tennis opponents. Moreover, you can also set the level of your expertise. If cycling or jogging together is your idea of a time well-spent, ATLETO won't disappoint you.
Best Valentine Day Apps for couples
1. Love Nudge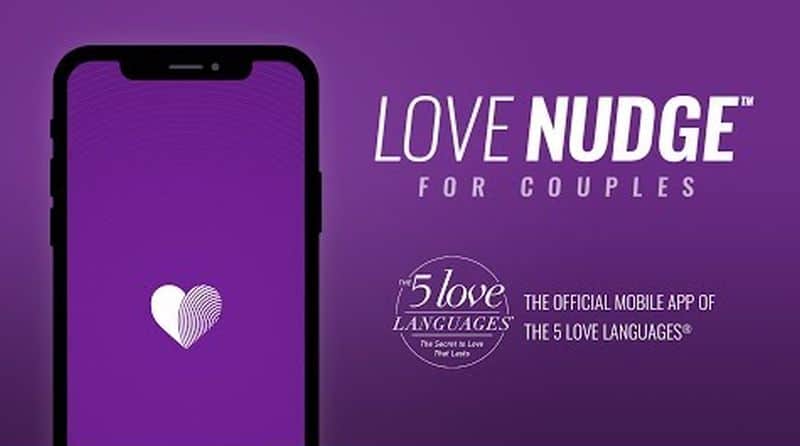 Want to add a double scoop of love to your already blossoming love life? Install love nudge without a delay. This app focuses on your relationship health. Using its trade mark 5 Love Languages, it helps you discover the type of your love language so as to have a better connection with your special one. Its many features include sending playful nudges, setting as well as tracking activity goals and monitoring the levels of each other's love tank. If you are bored of WhatsApping and Snapchatting, this is the app to go for.
2. Between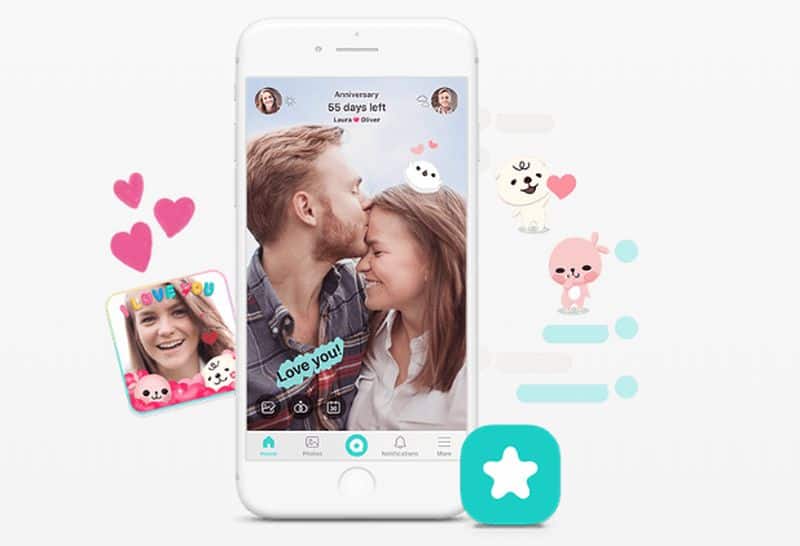 There are myriad couple apps out there that literally offer the same functions like mutual calendar, saving photos, notes, and videos and chatting with each other using a customized interface. However, among all these apps,Betweenseems to be the one app that has the edge. Its huge number of users and overwhelmingly positive ratings testify to its brilliance. Even if you have any other app that offers similar functions, we suggest that you try Between.
3. DateNight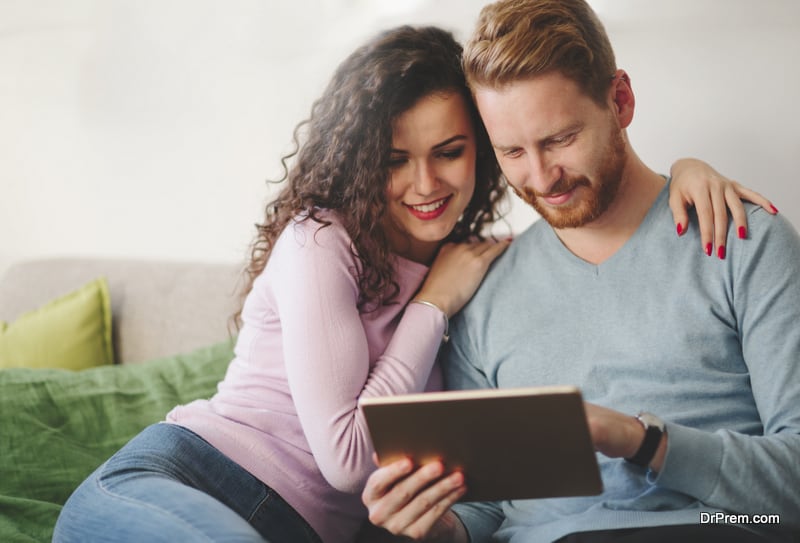 Most of the couples who have been dating for quite a long time tend to run out of ideas. What should you do when you have done everything that you can think of? You should search the internet and try to find some innovative things that you can do this valentine. Or just simply install DateNight. It is an app that lets you explore different date night ideas that are left by other users. For your convenience, it also lets you filter the ideas depending upon what's most suitable for you. Just remember to give positive ratings to the ideas that worked for you. Moreover, if you have some interesting ideas, you can also help others by sharing them on the app.
4. LoveDays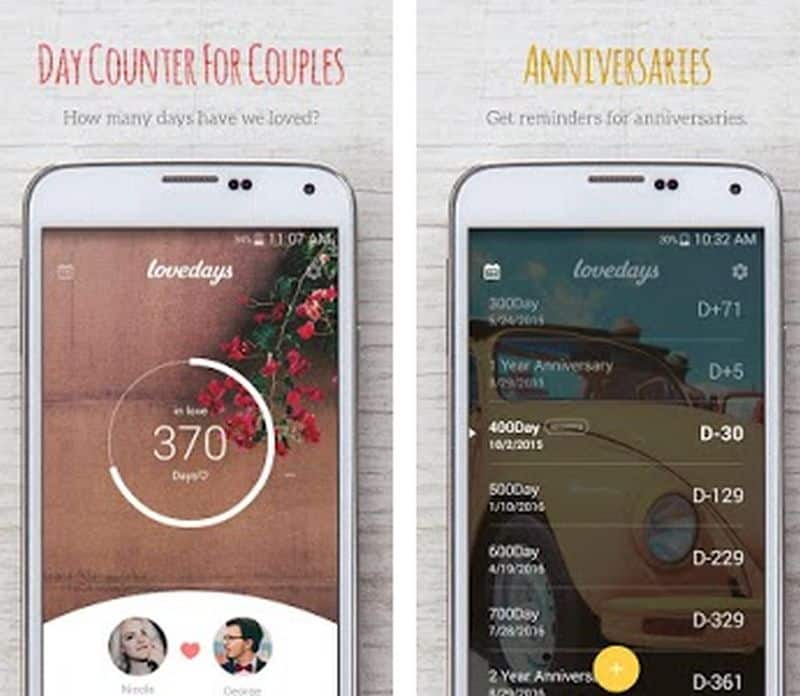 Not every couple is blissful enough to live near each other. If you and your loved one also happen to be separated by a large distance go for LoveDays. It lets you do almost everything that you might need in a long-distance relationship. Using it you can count the days that you spent together along with other important dates. This app also has something called D-day calculator which lets you calculate how many days separate you from an important date.
5. Rave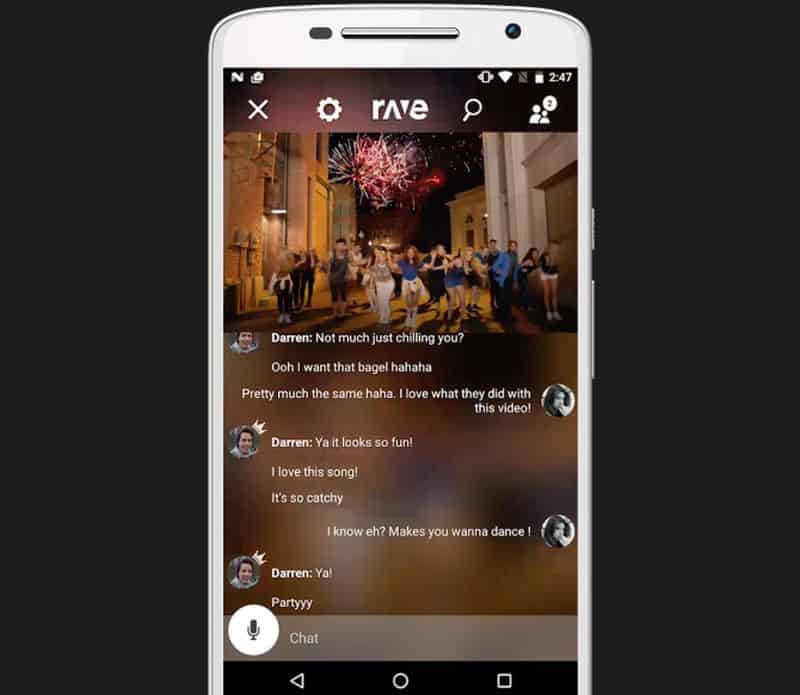 What to do when you are simply too far apart on Valentine's day? Why don't you watch a movie together? With Rave app you can stream videos together and also chat while doing so. So, not only you can watch the show, you can discuss it too all in real-time. This app supports various video platforms like Netflix, YouTube, Vimeo, etc. Or you can simply upload a video on Dropbox or Google Drive and watch it together.
Miscellaneous Valentine Day Apps
1. Valentine Day App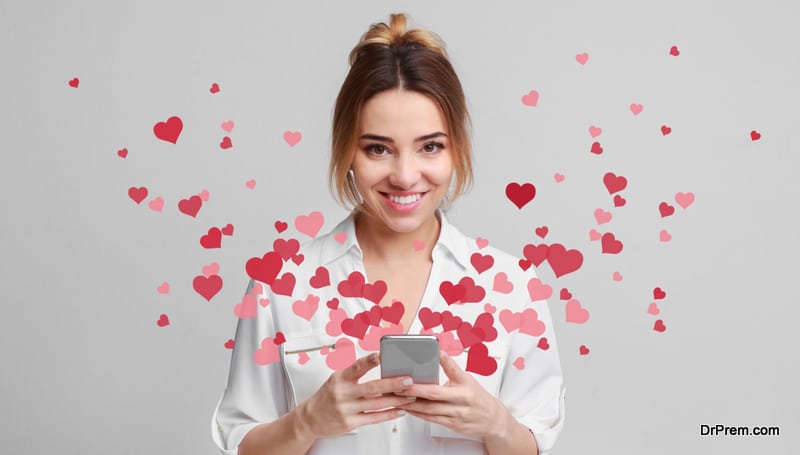 This app is for hardcore Valentine Day enthusiasts out there. It lets you celebrate the whole Valentine week providing you with functions like Greeting Card Creator. You can use that or send default greetings for everything from Rose Day and Propose Day to Confession Day and Teddy Day. In fact, it also a contains a collection of quotes for each important day in the Valentine Calendar. Plus, there are a range of frames using which you can click and send pictures with frames that are especially customized for the occasion. It isn't like you can't do that by yourself, this app simply makes your task much easier by simply providing you with everything that you might need.
2. Love Color by Number
This app provides you with a coloring book and lets you create an artwork for that special person in your life (could also be a crush). For your artwork, you can select from a wide variety of options ranging from messages and love letters to quotes and romantic pictures. Moreover, once you are done with your artwork you can add flowers, hearts, kisses, teddies, kittens and whatever you might think that you need to make your artwork especially special. Once you are done with your artwork, you can share it on Facebook or Instagram or you can also send it as an e-mail.
3. Finger Print Love Test Scanner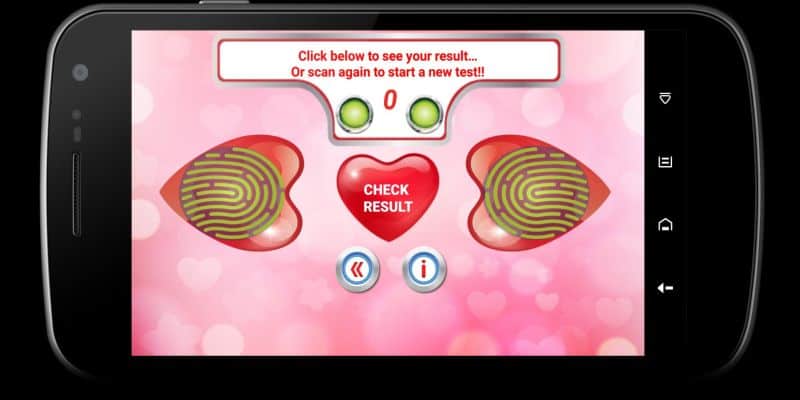 Image Source :image.winudf.com
Want to try a quirky love compatibility test this Valentines? Try Finger Print Love Test Scanner. You won't have to write your favorite things, hobbies, or anything. Simply place your finger on the scanner and on the basis of your fingerprints the app would evaluate your compatibility.
4. Hearts Live Wallpaper
There's no better time than Valentine to indulge in your obsession with hearts. Hearts live wallpaper is an app that lets you do that to the fullest. In this app, you would find hearts in all sorts of shapes, sizes, colors and compositions. Choose the one you like and send it to whomsoever you like. It's Valentine's day, there's no way for anyone to get offended.
5. Love Messages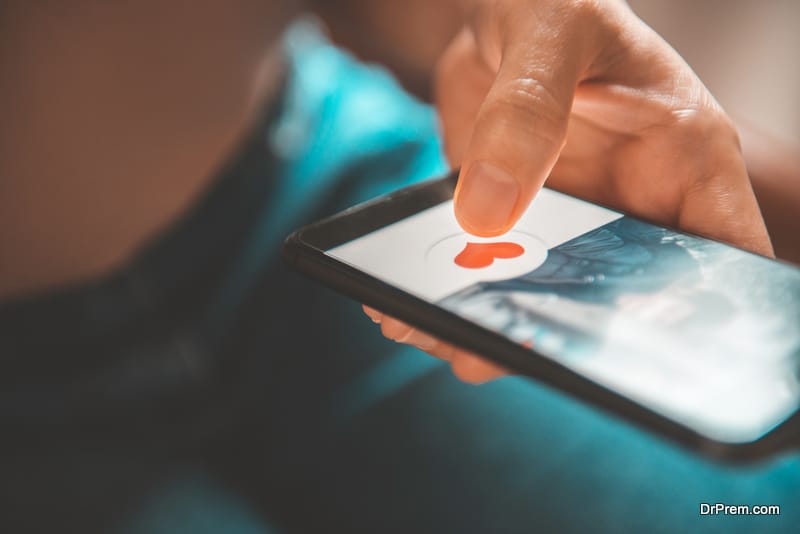 The name itself should be enough to tell you what love messages is all about. Well, if not, then let us tell you what it's all about. It is about love messages, and out of all these love messages you can send the love message that you love the most and message it the one you love. Furthermore, it also has a love compatibility checker which lets you find out how compatible you are based on your sun sign.