Artificial Intelligence in Hospital and Medicine: The Applications and the Benefits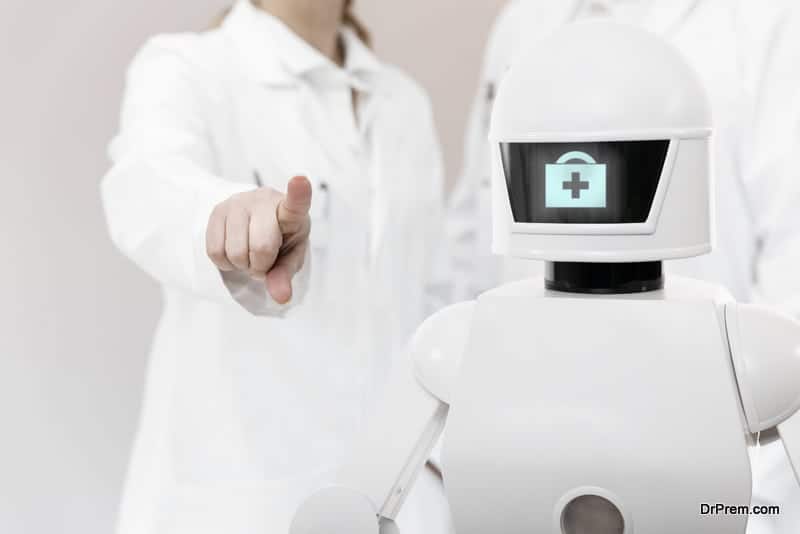 Today, the world is witnessing a fourth industrial revolution, wherein the humans are being substituted by intelligent robotics. These smart, automated machines have reinvented our world with better efficiency; however, the industry is still rolling between the hopes and fears of using automated solutions. Although, the influx of these technological innovations has impacted many industries in positive as well as negative manner; artificial intelligence in hospital and medicine has been widely acknowledged by the healthcare industry.
According to the recent declaration by CB Insights, the role of AI in healthcare is very crucial and hence is being used by almost about 86% healthcare service providers, biotechnology companies, and pharmaceutical companies. Experts have suggested that by the end of the year 2020, on an average, a burden of $54 million will be borne by these industries to ease the life of the common man.
AI solutions commonly employed by the healthcare industry
Out of many applications, the most commonly used AI in healthcare management is mentioned herewith:
Data Management: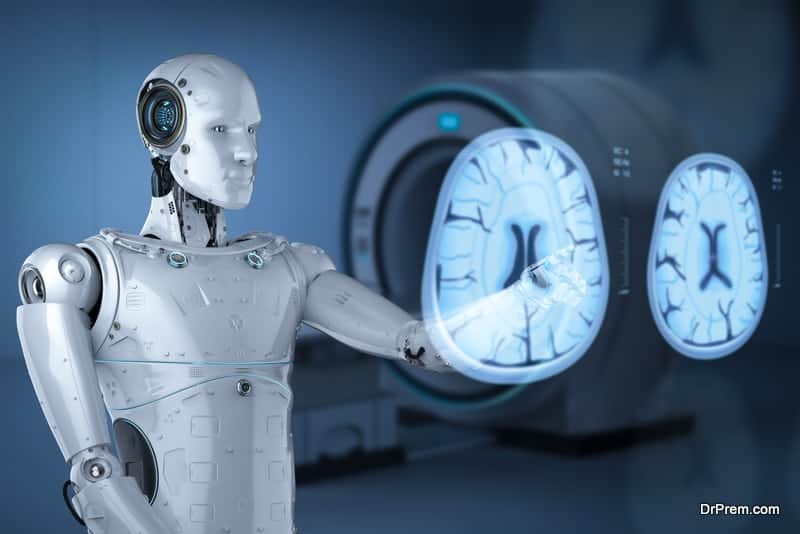 Artificial intelligence in hospital and medicine is widely used for compilation and further analysis of critical data generated in a hospital environment. The mentioned data is generated, collected, stored, reformatted and is being tracked whenever required for quick, relevant, and reliable access.
Supportive tasks:
Various repetitive jobs, such as X-Ray, CT scan, Test analysis etc. are being performed with the help of artificial intelligence in hospital and medicine. Specifically, cardiology and radiology are two of the most common disciplines wherein the AI has a crucial role in faster and accurate analysis.
Protocol designing:
Artificial intelligence systems have played a pivotal role in formulating doses, defining treatment plan, maintaining records, and important notes and other crucial data of the patient and hospital; and can offer its hassle-free presentation whenever required.
Digital Consultation:
Nowadays, the patient does not have to travel all the way just for the consultation. Multiple apps have been developed to enable long distance communication between the doctor and the patient. One of them can be referred to be as Babylon that can be used to offer virtual medical consultation in the comfort of your home. With the help of artificial intelligence in hospital and medicine, virtual consultation with experts can be possible and have gained tremendous popularity.
 Digital Nursing: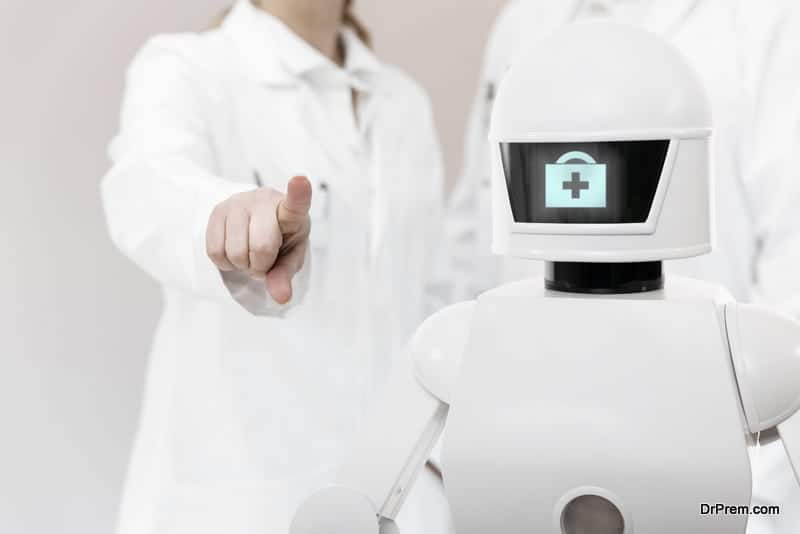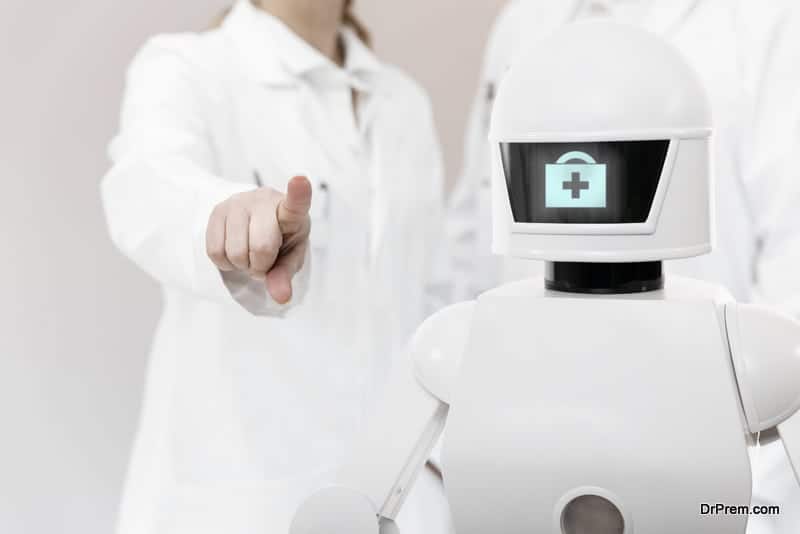 It is another interesting application of AI, wherein the patient's condition is being monitored through an app – such as his/her blood pressure, sugar, heart rate, etc. The app can also indicate details about the patient's medicines and can inform the patient when he/she has to take the medication. There are multiple specialty programmes, which can assist patients in case of a particular disease – same as the trained nurse.
Medication management:
The AI cure app has been recently developed by the National Institute of Health, which can continuously monitor the patient's medication programme. This can be achieved by synchronizing the smart phone's webcam with AI in order to make sure that the patients are taking the right medicine in a prescribed manner. Thus, this artificial intelligence in hospital and medicine has helped manage many patients their critical medical conditions.
Thus, with the development of AI in the healthcare system, the focus has been to decrease common issues that are currently present in the healthcare system and to be beneficial to patients in obtaining services within much lesser time span, at their comfort, and with minimum cost. Experts are acknowledging the AI to be highly beneficial in easing the life of a diseased and making him/her more independent.
Benefits of Artificial Intelligence
Some of the important benefits of Artificial Intelligence 2018 have been listed herewith:
Keeping healthy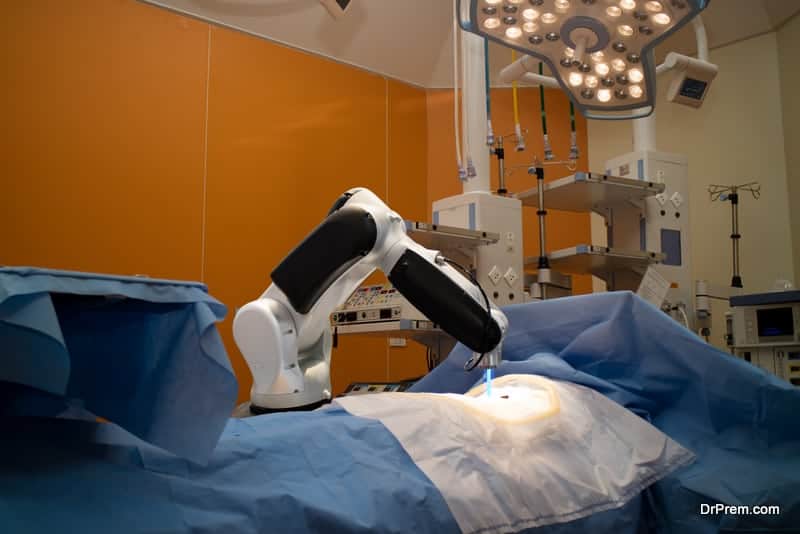 AI helps people to stay healthy and active, thus reducing thenumber of doctors' visits. This has been referred to as one of the important benefits of AI in healthcare management. The advancing technology and multiple apps are currently functional to give up to date information about your health, can encourage healthier behavior in you, can insist ona daily physical exercise routine and diet plan. Besides, AI has also been very helpful in programming patient's health as well as disease condition and the same is presented to a medical professional to obtain better feedback, accurate guidance, and support system to stay healthy and active.
Early detection
Applications are presently being developed that can help patients to detect critical diseases, such as cancer, at a very early stage. According to the American Cancer Society, artificial intelligence in hospital and medicine can decode mammograms with 40 times faster efficiency and with 99% accuracy that can reduce the requirement of unnecessary biopsies. This way the prevalence of false positive results can be minimized to the considerable extent.
Moreover, with the combination of consumer wearables and AI, it has now been possible to detect early-stage heart disease and arthritis, enabling medical professionals and patients to continuously monitor health status, implement necessary precautions, and detect potentially life-threatening flare up much before time to save a life.
Disease Management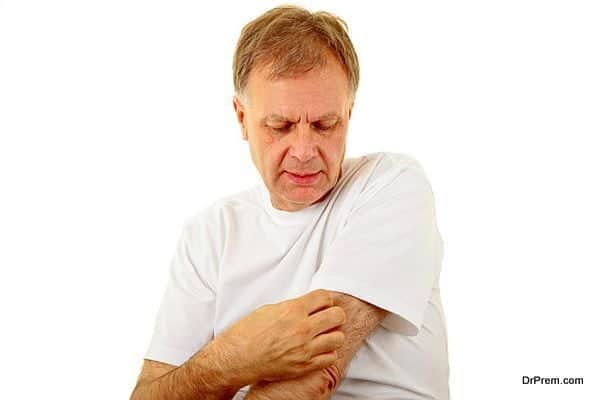 Artificial intelligence in hospital and medicine has been helpful to clinicians as it can present the clinicians with more comprehensive data – mentioning patient's medical history, family history, stage of the disease, medication prescribed, allergies if detected during the course and/or adverse events noted in the course of treatment, etc.
Recently, Artificial Intelligence has been developed not only to assist surgeons in operation theaters, but also execute operations on their own with the help of highly complexed surgical robots.
Independence
In today's digital world, people cannot take out time for managing their own health! AI has the potential to revolutionize the way we are living! It can be helpful for old people to be independent for longer period of time, can reduce the need for frequent hospitalization, can help them to have their medical visits at the comfort of their home, can get necessary care and nursing even at home – thus reducing the overall hassle of medical and nursing during their old age.
Faster discovery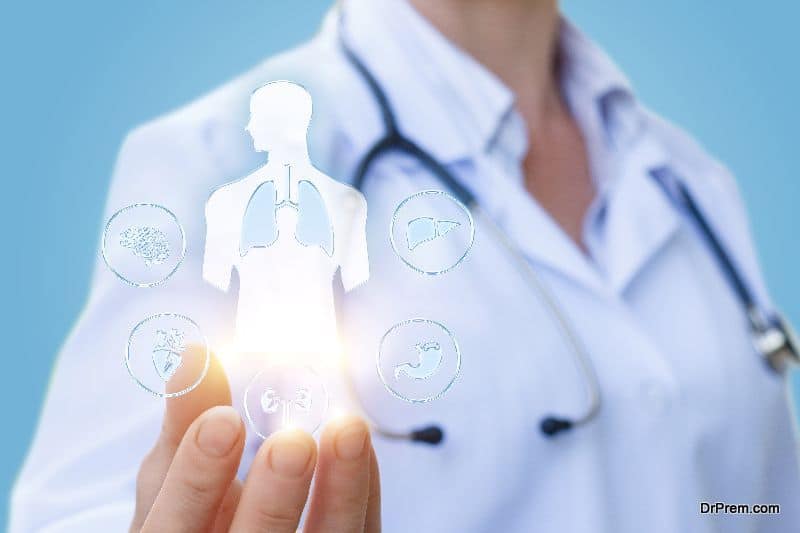 According to the recent survey by the World Health Organization, it takes almost about 15 years for an investigational drug to pass through all the stages of its development till routine implementation in medical practice. Accordingly, only 1% of the total drugs that have been formulated can pass through regulatory compliances and only 1/4th of them can be implemented in clinical practice. In this regard, the application of AI in drug discovery and formulation has been increasing to streamline the process of discovery and speed up the stages of clinical studies and regulatory compliance.
Considering the huge potential of AI application in healthcare, the medical world is excited and is looking forward to the routine application of AI in medicine.