6 Ways in which IoT can revolutionize the Healthcare Industry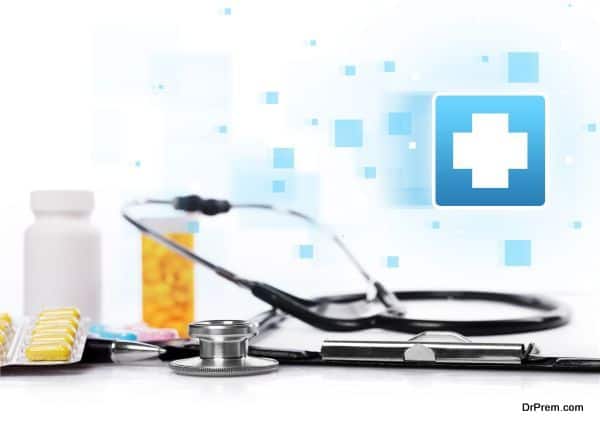 <![CDATA[The Internet of Things can lead to myriad digital solutions that can likely form the core of the healthcare industry in the near future. These technologies can pave the path for a new healthcare paradigm that connects medical conditions that vary significantly on the surface with new common solutions seamlessly.
Applying IoT to Healthcare – The Challenges Involved
Among the many challenges that come with applying IoT to healthcare, one of the biggest challenges lies in the area of data security. While digitizing and streamlining of health data comes with myriad benefits like cost savings and improved patient care, misuse of streamed information can lead to several drastic consequences and affects lots of personal and professional lives in the process.
Ways in which IoT can help the Healthcare Industry
In spite of its challenges, IoT has tremendous potential to help the healthcare industry in several ways, including the ones mentioned below.
Electronic Medical Records improve Patient-Physician Interactions
Electronic medical records can improve patient physician interactions considerably. These records make it easier for the transfer of patient centric information from one physician to another, thus reducing the need to transfer bulk amounts of paper work that may get lost in transit. Electronic medical records also make it easier for physicians to arrive at a diagnosis based on medical information the patient may otherwise forget to mention during the visit.
Wearable Connected Devices Monitor Patient Health
The arrival of different wearable connected devices has made it possible for patients as well as physicians to keep track of the former's health condition outside hospital premises. Conditions like weight, blood glucose levels, and blood pressure, etc. can be monitored remotely while the data collected from these devices can aid physicians in providing the proper diagnosis and treatment options for these conditions.
Remote Patient Monitoring Offers Improved Patient Care Post-Discharge
Remote patient monitoring can be a boon to the healthcare industry, especially in places which have limited access to healthcare. Via IoT, patients from isolated locations can be monitored remotely, making it easier for physicians to keep a track on their health condition and provide timely medical assistance in times of need. Remote monitoring systems can also help physicians take care of their patients without the need for the latter to even visit the hospital. In addition to monitoring health and vital signs, these systems can also be programmed to act as medical dispensers which alert the healthcare authorities if the patient has failed to take the medications on time.
Prescription Drug Monitors Allow for Proper Usage of Medications
IoT technologies can also come to the aid of the healthcare industry in the area of prescription drug usage. The IoT can be used to monitor the authenticity of prescriptions handed out to patients as well as track prescription drugs, including their usage. Alerts can also be sent out to patients who fail to take their prescribed medications on time.
Smart Beds Detect Patient Movements
Many hospitals around the world have already started using smart beds to provide better healthcare for their patients. These beds come with sensors that can detect patient movements, including when a patient attempts to move or get up. They can also detect when the bed is empty or occupied, and can provide appropriate support for the patient with the click of a single button in the absence of a nurse nearby.
Edible IoT will Help Monitor Patients More Effectively
Image Source : HealthTechEvent.Com
The next generation IoT will help improve patient physician interaction even more. Studies are underway to create edible IoT in the form of medications into which appropriate technology will be embedded to monitor patient health from inside the body. Also called smart pills, edible IoT can help treat health issues in patients even more effectively, also helping healthcare providers ascertain the benefits and risks associated with certain drugs in treating specific illnesses.
The application of IoT in healthcare can benefit both healthcare providers and patients to a great extent. IoT and the different ways in which it can be applied to healthcare can possibly revolutionize the entire industry in the coming years.]]>