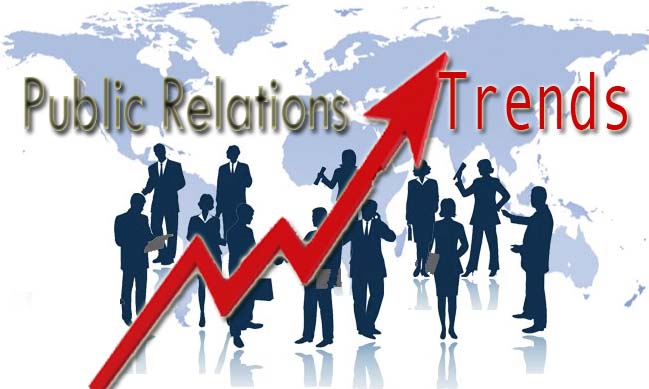 Trends in PR
With companies allotting more and more budgets to their PR & Communications activity than ever before, it is a time for the PR professionals to develop a clear picture of what the future holds for them. It is now more important than ever for PR professionals to analyze the key trends in the global business and quickly adapt to the market changes, so as to be proactive in order to gain more relevant media coverage.
The importance of managing reputation in the market has caused companies to have strategic communications targeted to their stakeholders. PR professionals, who produce detailed cost plans and strategies, showing measurable results for their companies, will have a competitive edge in these times. Thus, the PR campaigns need to be more creative, focused and delivering more value for the clients as well as the target audience.
Internal communications is fast gaining importance in recent times. The logic behind this is simple, if the company has 1000 employees working with it, focused and targeted internal communications helps company to have 1000 brand ambassadors spreading company objectives to the thousand others. Also, employees are affected by economic insecurity and it is important to reassure them with creative and confident communications.
There was a time when specialized content professionals were overlooked by the companies as additional support for their business. However, in current times, content is the ruling driver of brand awareness in the industry. A continuous flow of relevant information about the company to its customers is extremely important to engage audiences. Websites should never remain static and should be constantly updated with real-time information.
Further, PR professional should master the 360-degree approach to content spreading strategy, ensuring consistent messaging across all possible platforms including print media, radio, TV, social media and traditional marketing activities. The technology trends in current times require PR professionals to be innovative in their correspondence, which means the traditional PR release should be supported by multimedia channels, including direct links to YouTube, blogs etc. A holistic approach has become more vital than ever.
The increasing presence of digital era is another trend that needs to be watched and tapped upon. Social media know-how will be an important asset for successful communications. It is vital for PR agencies to ensure they update their skills in the digital arena, revamping the traditional media toolkit. An in-depth understanding of the brand from a consumer perspective is a key in creating true engagement with your brand through these social channels. However, one also needs to be aware of some ethical codes & conduct while utilizing social media.
Conclusively, the business world is changing significantly. The technology trends driven by the rise in corporate social media have transformed the communications in businesses. Communication today must be more open, interactive and wide ranging.