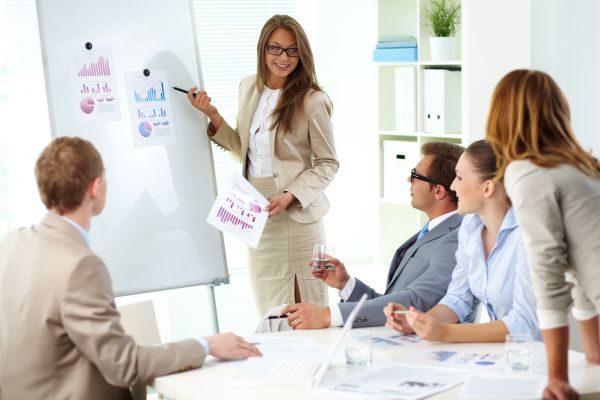 In many organizations, there is no trust in relationship that exists between employer and employees. The main reason behind such problem is employer's concerns about misuse of resources and employee's fears regarding job security. However, as you can understand this type of relationship is counterproductive for the company and creates an unhealthy environment in the office.
What Corporate Culture Covers
If businesses are eager to solve this situation then it will be necessary to build corporate culture, which links target performance with job security and transparency. Corporate culture encompasses all things ranging from decision making to teamwork and quality of work. These are attributes which drive revenue and productivity for any company, thus making corporate culture even more important for every organization to implement.
Improving Bottom Line
You can expect to improve your bottom line over a period by executing a good corporate culture and it also gives the company competitive advantage over others when it comes to hiring talented employees. Thus, at the time of creating corporate culture the organization has to consider several things ranging from development of purpose and direction for the company to planning ownership of responsibilities by employees.
Questions Related to Implementation of Corporate Culture
Business environments keep on changing nowadays and there are mergers and alliances happening all the time. Before planning corporate culture for the company, the management should look for answers for the following questions:
How is the present work culture?
How effective is internal communication?
What is the cost to be incurred for developing corporate culture?
Which components of corporate culture will help to create performance culture?
What would be required to develop performance culture in the company?
How corporate culture will affect the bottom line?
The management should get answers to these questions before moving ahead with the implementation and the workforce should accept the proposal, only then the company would start to notice performance improvements, which are beneficial for the company.
Role of Communication
Communication has become one of the important tools for molding corporate culture trends in an organization. At the time of creating corporate culture in the organization, it is important to consider the attitude of managers, as it can be a major influence in how the team behaves. However, communication alone cannot build good corporate culture within the company and other issues need to be tackled such as employee rewards and strategy development.
Summary:
Development of corporate culture is important nowadays if the company wants to hire as well as retained qualified employees. In addition to it, the company has to plan it in the right manner to satisfy all interest groups.