It is interesting to note that CSR is a multifaceted concept, each side of the concept interdependent on the other, thus forming a sharply cornered cubicle.  One not only has to understand the legal consequences but also consider the growth of the company while supporting a cause.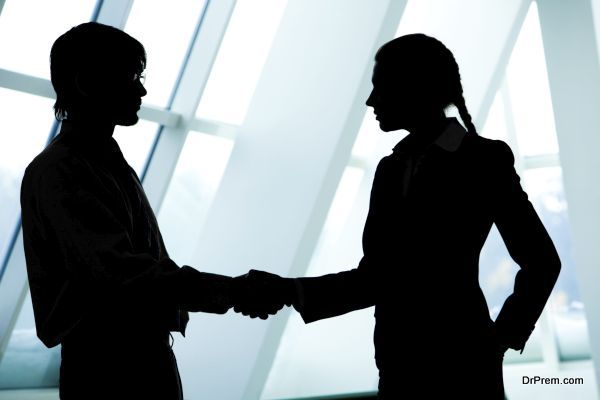 It is these aspects that this thesis shall examine. It shall also bring out the importance of CSR for overall growth of the nation. Often, CSR remains an ignored entity in the name of corporate culture. However, companies have a tough time addressing social issues without hampering business strategies and/or disappointing stakeholders. If that wasn't enough, they also have to ensure that they aren't breaking the law.
Yet, few Corporates have managed to create growth stories in spite. Moreover, the corporate and social scenario in India is rapidly changing and adaptability is an important trait in these times. With the recent boost in entrepreneurship and start-up culture, the CSR industry has also seen a rise. This might be a solution to ending the rich grow richer and the poor, poorer tradition that has been prevailing in India since time immemorial.
It is necessary to closely examine the new Companies Bill and the actions that the Corporates have been taking in the direction of the bill in order to fully estimate and comprehend the impact of the bill. Does it really ensure growth for one and all?
Thanks to technology, there has been an immense change across the globe. Why should Indian Corporates stay behind? There have been significant developments in the IT, finance, trade and research sectors for the entrepreneurs. Not only are businesses now closely connected to consumers but are also closely connected to competitors. Since there is easy access to information, businesses are under pressure to perform. This often leads to cutthroat competition.
However, it also makes a lot of things such as manufacturing, distribution, marketing and supply chain management relatively effortless. In case of all corporate sectors, technological advancement will mean specific benefits that have caused a noticeable rise in the business.
In a world that is updated by the minute, it is easy to miss out on an important piece of information and take an incorrect decision. In order to move up, one has to be open-minded and receptive of the inflow of information. It is necessary to set yourself apart from the crowd through innovative solutions.
No longer can one follow a fixed methodology or ideology for a very long time. The masses create history every other day, popular culture changes rapidly and it is necessary to understand the market continuously instead of just once. It is necessary to keep looking forward and to keep changing as per the needs of the environment in order to survive the market. This is indeed an extreme version of Darwin's adaptability and survival of the fittest.
As trends keep changing and the markets keep fluctuating, it is necessary that an organisation has a global network and enough space on the server. Portability will be a great add-on. The traditional entrepreneurial methods have already been revived to meet the demands of the modern consumers. Knowledge and response time are now key factors in how well the business shall run.
Apart from that, it is also necessary to not falter under pressure and to keep performing consistently. If an entrepreneur has to survive the market, it is necessary to estimate the right amount of investment. Not just that, it is also necessary to recognise the right segments of investment before one embarks upon a journey. After all, the journey of growth while keeping CSR in mind isn't going to be an easy one.
[divider]