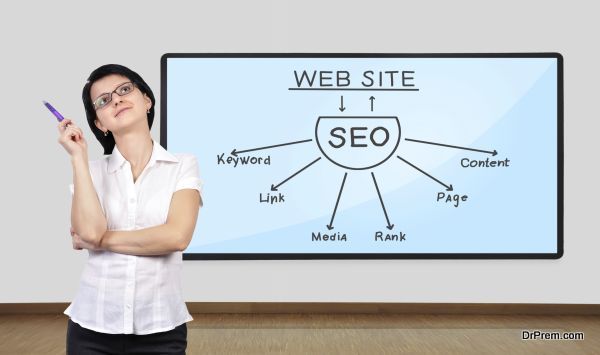 Before we make conclusion about whether or not SEO is dead, we should first understand what exactly SEO is. SEO is the abbreviation for Search Engine optimization. It is either a paid or an unpaid process, which increases the visibility or ranking of your website. Earlier and higher ranked websites and web pages have higher number of visitors. SEO focuses on various types of searches these are web search, news search, image search and many more. SEO considers what people look for online, the keywords that are regularly searched, popular content and images amongst pupils. Optimization is another important process that relates to coding, editing the content etc. to increase its relevance to specific keywords and increasing the visibility of the web pages.
There has been a much-heated debate on whether SEO has neared its end or not. There are many who may say its dead but many believe otherwise. It would not be wrong to say that SEO will never die. There are many reasons to defend the same. SEO is emerging even stronger in today's scenario. The reasons that people state as arguments for the demise of SEO are the over-optimizing websites that makes finding a user-friendly site that states useful information a task. Google has also become strict on the policy regimes regarding these websites. Google can identify web pages that have exact keywords and content and takes actions against them. Though these are strong reasons to taint the SEOs, yet there is another side of the coin that has to be thrown a light upon.
Biggest reasons that clearly prove SEO is alive and well are as follows:
The incredible need of SEOs by Marketers: Google alone is home to some 2 billion searches per day. SEOs are largely needed by the marketers to promote their products and services. Promotion of new products and maintaining a quality position of old ones is highly important so that people can recall them easily; this greatly lies in the hands of SEOs. No company would willingly let go off such humongous traffic.
Search Engines themselves need SEO: Although today the market is flooded with advanced algorithms and programming confronts yet it is indeed a difficult task to shift from SEOs in order to find high quality users throughout the exploding traffic. With good SEO, you make your website easier to find and more understandable to the users, this is indeed a huge advantage. This is a huge help to Google and other search engines as well.
Importance of content and links:
The relevance of content that truly matters is self-explanatory. The content helps Google have a better understanding of what people look for on the internet, what are their areas of interest and many more. Links matter for largely the same reason. The topics and themes well amalgamated with the imagery has a lot of credibility attached and makes it yet another popular figure in the virtual world of today.
Optimization on page: The main goal is make the web page of website more visible to Google and match up the visibility with high quality content. On page, optimization helps in making you look apart from the crowd highlighting your uniqueness and integrity.
Adaptation and growth of smart marketers: Smart marketers will take the change as an opportunity to grow and will adapt to the scenario accordingly. The best practices that are estimated to grow and break all records are sure to be kept and adopted by many.
Summary: The debate between whether or not SEO is dead, ends when the reasons that disapprove the demise rest the case. SEO is alive and a growing industry owing to its incredible importance on various grounds.