In this era of internet, all businesses need a strong online presence in order to compete and enhance their business image.  All business, whether they are small, medium or large, need a professional and attractive web design to boost their presence in this fast moving world of technology. They need such websites, which can work on any screen size like a cell phone, tablet, notebook or a PC. This is where you need to create and understand the importance of an effective and responsive web design.
Responsive web design
It creates an elastic and approachable web page optimized for the accessing device. Responsive web design is the approach that suggests the design and development should respond according to the behavior and environment of the user, based on their screen size, platform and orientation. As the user switches from their phones, iPads, laptops, tablets and PC, the website should automatically switch to accommodate for resolution, image size and scripting abilities.
Importance of responsive web design
Any website that has the ability to adjust itself according to the device on which they are being accessed is known as a responsive website. Thus, it has more capacity to attract foot traffic and ensure easy access to potential users than a non-responsive one. Your website is the first point of association and interaction that your clients have with your business. Responsive web designs have various benefits and some of them are as follows: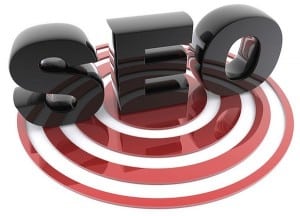 For Small and Medium Sized Business
It will help you to manage one website with a single set of links. It allows you to focus on the link outreach with a consolidated SEO strategy united across devices. Quality content that is released regularly improves your search engine ranking and positioning.
These web design sites are fluid thus the content can move freely across all screen resolutions of all devices. Grids and images spread out like a fluid and allow its content to fill an allotted space and hold its appearance. Responsive web design's fluidity achieves the same result with website content on a screen of a device.
The demand for media-rich mobile internet and apps is growing, so several important implications must be addressed, such as maintenance and development costs, visibility in search engines and better conversion rates.
It accommodates the busy professional during the daytime and wide-awake students needing access to your site at late night. No scrolling and resizing is required for any consumer to access your website from their favorite device.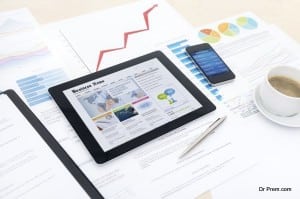 Importance of Responsive Web Design for B2B sites
It is important for B2B businesses to work or make their decisions as per the new trend. A large number of B2B sites are still not doing anything for tablet, phones, and iPads users. At the same time, traffic from tablets and mobile tends to be lower than on B2C sites.
Responsive designs will help capture people searching from mobile devices. Effective sight design is one of the big ranking factors of Google. If a searcher finds a sight through mobile search, but the sight is not optimized for devices like tablets or phones, it will obviously lower down the ranking rates of that site.
Optimizing sites are very important for capturing visitors and conversions. Responsive web design is a cost effective method of optimizing a site for mobile search.
Summary
Responsive web design is essential for all types of businesses, weather it is small, medium and large. B2B businesses also need it in order to maintain their positions and rankings. It is vital for companies to redesign their websites to accommodate all mobile devices.