At least 85% consumers use the internet for help and guidance before they make any new purchase or avail a new service. Despite of the staggering number of buyers who rely on online information for making buying decisions a very meager percentage of small business owners are using the internet for business promotion and development.
Even if you are not involved in internet marketing, you can promote and get reviewed your products online. Reviews can both be good and bad. A bad review or comment can go viral through the different online channels and mediums and influence a vast number of buyers. Ignoring online reputation management in the present world can prove to be fatal for the small business owners.
A negative online image can damage the chances of establishing your business. People are continuously interacting with each other online, reading reviews and commenting about the products they have used. Without your knowledge, bad rumors can get around and your clients may not feel interested in buying from you. The web has encompassed business of all types and even if you are a local service provider, you should try to use the internet for connecting with your clients.
Keep a tab on the reactions, comments, remarks and discussions regarding your business by using the simple and affordable analytical tools. Publish articles in well-reputed websites about the products you are selling or the industry you are related with. Use the third party reviewing websites for improving your brand image and building a strong online reputation.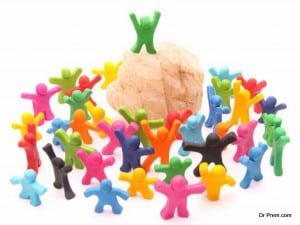 Most of the social networking sites can be used free of cost for business promotion. Create a Facebook fan page and open accounts in Google+, Pinterest, Twitter and Quora. You can also invest in starting a website so that your consumers can get correct and timely information about the products, services, special offers and seasonal discounts.
Building a good, clean online image can save your business from the useless rumors. By engaging your customers, you will be able to gain their trust. Tell them exactly how your services can help them. Regular efforts and good quality content can help you gain more credibility in the eyes of the customers.
Summary:
Small business owners should not neglect online reputation management because it is a very important part of their marketing strategy. Always keep abreast of the online discussions regarding your products and interact with your potential buyers online.