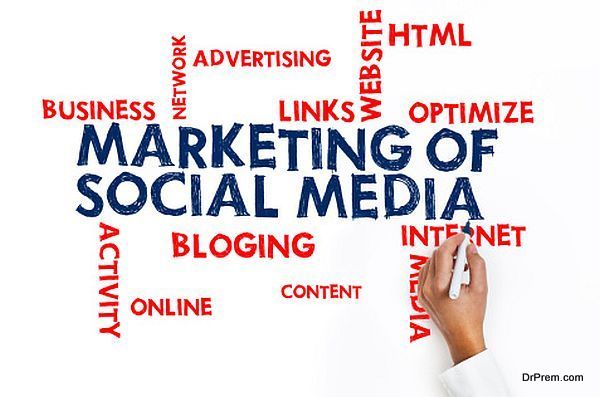 Measuring data and incorporating that knowledge into your social media marketing strategies are essential for success. Every business that interacts with target audiences through online platforms creates a huge amount of digital data.
It is now possible to measure data produced by your own social media marketing strategies and those of others. Comparing these data will provide sufficient insight into customer behavior so that you can improve your marketing strategies, customer services and product quality.
What can you learn from social media marketing data?
Social media data does not only refer to data that involves how people are reacting to your marketing strategies, how much or for how long they are engaging with your website or how many people have bounced from a certain webpage.
It is necessary to track and measure things that are being said by target audience about your brand and services. However, it is also important to collect enough data from the social media profiles of your target audience. The information they share publicly and the type of content that they engage with can tell you a lot about their mentality.
It is crucial to understand the mentality of your target audience for creating incredible marketing strategies. You can also find out how many people are showing interest in products or services that you are offering. Social media data also offers information regarding the shortcomings and strengths of your competitors. You can read the reviews and feedbacks of your competitor's clients.
Take help of technology as much as you can
There are wonderful technological tools available for measuring the engagement rates, bounce rates and the number of times your business is mentioned online. Social Mention is a great tool that helps small businesses in finding out how the target audiences perceive them. You can use social influencer tools for finding allies which can help you in creating brand awareness.
Using social media APIs will allow you to measure and keep a tab on all your social media marketing efforts from one easy to maneuver interface. Use the Twitter API on your website for getting metrics from the lively social media platform more easily.
Track your competitors
Studying your competitors and finding out what strategies are working for them is a brilliant way of improvising your own marketing strategy. Find out which are the top contents and posts of your competitors. Measure the number of likes, social media engagement and responsiveness.
This kind of research will also enable you to find out the most effective keywords. Then you can use those keywords in your own social media marketing strategies. However, copying the logo, posts and other marketing tools used by your competitors will ruin your credibility. Always strive to make your unique brand image.
Train your team
For making the most of the data that you gather from social media platforms and other resources, you will need a good team of employees. Make sure to employ professionals who have experience in digital marketing. You will have to create good quality content along with posting product pictures and infographic.
The information you derive from social media should be utilized for interacting in a more effective manner with the prospective customers. Social media marketing requires patience and consistent efforts. You have to set small targets regularly for improving your online marketing and reach out to the audience.
There are several ways for utilizing social media data. It helps you in understanding the mentality of the target audience and serving them in a more efficient manner.