Being a police officer can be a great career, but it isn't the only option for people who want to work in law enforcement. In fact, most police forces employ more civilian staff than sworn officers, so there is plenty of scope for alternative careers.
If you're considering a career in law enforcement but you're unsure about becoming a police officer, take a look at some of the alternative roles available.
1. Crime Scene Analyst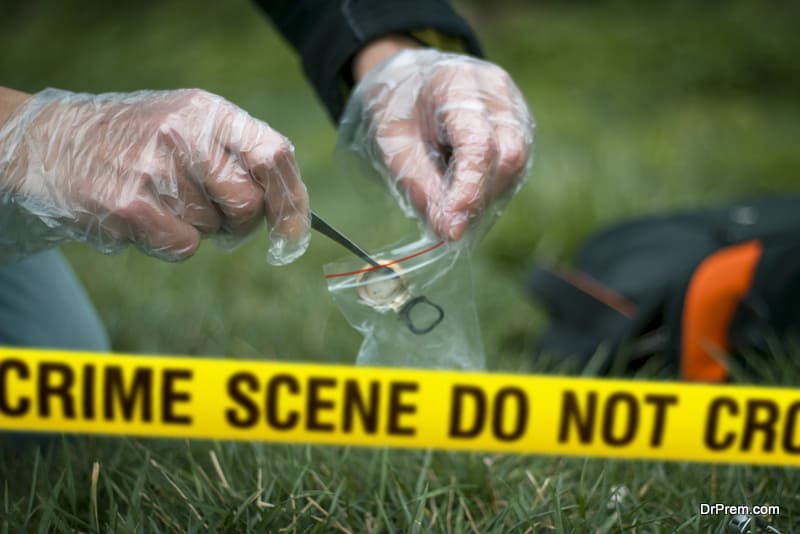 As a crime scene analyst, you'll be responsible for collecting, analyzing, processing and storing evidence. Sometimes known as a Forensic Investigator or Crime Scene Technician, this role is integral to crime-solving.
Depending on the specific requirements of a crime scene, you may be tasked with dusting for fingerprints, collecting DNA, analyzing blood splatter, and much, much more. Managing evidence in accordance with chain-of-custody requirements is a major responsibility and there is plenty of scope for career progression.
The requirements to become a Forensic Investigator vary from department to department. While some require you to have a bachelor's degree, others allow you to begin your career with a High School Diploma. Given the nature of the work, a background in science is advantageous and knowledge of police procedures can also put you ahead of other candidates.
2. Crime Analyst
Despite the similar-sounding job title, a Crime Analyst's role differs greatly from that of a Crime Scene Analyst. As a Crime Analyst, you will be responsible for collating data and processing it. Typically, Crime Analysts undertake a number of duties, including:
Collate data using various methodologies, including crime mapping, police reports, and intelligence
Analyze data to establish trends
Identifying crime hotspots
Conveying information to police officers
Helping to devise strategies to prevent crime
Assisting with resource allocation in accordance with crime patterns
Researching crime trends and effectiveness of responses
Identify emerging crime patterns
Predict future criminal behavior
The information gathered and produced by a Crime Analyst enables a police force to function effectively. With your insight, senior officers will be able to determine where their resources need to be focused. This ensures police forces can take a proactive approach to preventing crime. Furthermore, your work will have a direct impact on members of the community by reducing crime rates.
As you might expect, you need to be organized and analytically minded to flourish in this type of role. Experience with various methods of data collation and analysis is also advantageous, although this can often be learned when you're appointed to the role.
Most Crime Analysts begin their careers by studying for a bachelor's degree in Criminology, Criminal Justice, Policing, Sociology or even Mathematics. However, there are other routes into the profession. With in-house training available, you can continually enhance your skills and rise to the top of the sector as a Crime Analyst.
3. Management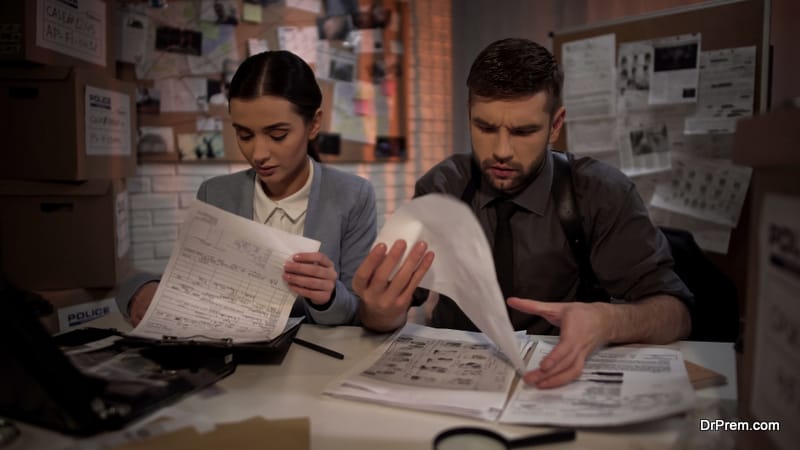 In order to function effectively, police forces require careful management. Of course, the most insightful managers also have experience of day-to-day life as a police officer or detective. This insight enables them to identify key issues in policing and develop appropriate solutions. For current or former police offers, moving into a leadership role is one way to develop your career.
Moving away from frontline work, you will be predominantly focusing on strategic approaches to crime, management of officers, departments, and divisions, reducing crime rates and managing budgets. Job roles which involve these types of duties include:
Inspector
Staff Sergeant
Sergeant Major
Staff Superintendent
Deputy Chief of Police or Deputy Chief Constable
Chief of Police, Chief Constable or Commissioner
To rise to the top of the industry, you'll need to show that you have the knowledge, skills, and experience to lead. One way to do this is to undertake further policing studies. With a  BA in Policing you can obtain the advanced skills you need to move into a leadership role within law enforcement. Furthermore, this kind of qualification offers numerous transferable skills, which can be used in upper management across various industries.
4. Forensic Psychologists
If you're interested in what motivates people to commit a crime, a job as a Forensic Psychologist could be ideal. Although most people assume that all Forensic Psychologists are criminal profilers, this is just one element of the role. Forensic Psychologists also act as jury consultants and rehabilitation specialists, for example.
Most Forensic Psychologists undertake a bachelor's degree prior to commencing work. Typically, this is in psychology, although you may want to complement your major with criminal justice or criminology as your minor. Some Forensic Psychologists also go on to complete a master's degree or a doctorate, while others undertake a law degree. However, these aren't pre-requisites in all states, so it's important to find out exactly what qualifications you'll need to practice as a Forensic Psychologist in your chosen state.
If you want to assess patients on behalf of a court or act as an expert witness, you will most probably need to obtain state licensure too. In addition to this, some Forensic Psychologists choose to become certified by the American Board of Forensic Psychology, although this isn't always necessary. 
Starting a Career in Law Enforcement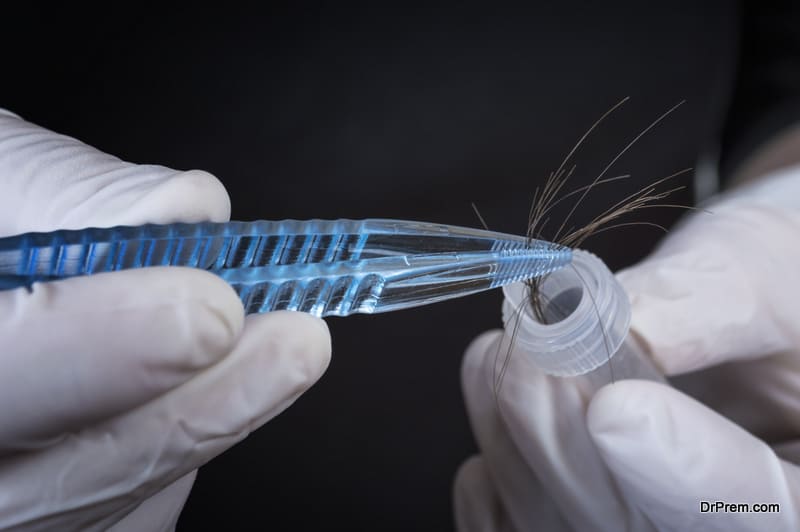 With so many options available, it's easy to see why working in law enforcement is such an attractive opportunity. No matter what your background or expertise, there are roles within law enforcement that allow you to thrive. Whether you prefer to work in a fast-paced environment or in a more formulaic role; there is a niche that will fit your talents, traits, and characteristics.
Although many people enjoy working on the frontline, it isn't the right choice for everyone. If you want to serve your community and build a rewarding career, you can join a law enforcement agency without being on the frontline. In fact, the majority of people who work in law enforcement don't work on the frontline. With law enforcement agencies employing high numbers of civilian staff, you can look forward to a challenging and satisfying career as a civilian member of your chosen agency.
Article Submitted By Community Writer