Every morning your work desk invites you to a platter full of tasks of varying volume, man-hours and complexity. Rather than randomly picking out tasks at work it is a good idea to develop a tactic. Strategizing an approach to slay the task at hand often helps reducing stress as well as saves time. Also an effective lay out or devising a plan to tackle the jobs requires some degree of management skill. For instance, you begin with categorising the tasks at hand. Now you may insert the categories into the time slots you have carved for yourself. The scheduling of jobs involve ensuring maximum time and resource utilisation as well as keeping adequate breaks in between to cut the monotony.
Scheduling can be a great strategy
Having thus said, it is also practical that scheduling cannot be generalised as they may not relate to each employee in the same way. It should be left up to each his own. Some may even consider the scheduling itself as a task worth no deal. For them first come first serve is the happy-go-luck game plan. For some other kinds of work the concept of job scheduling may not apply at all. Yet a tried and tested fact states that a planned approach to handling work is any day better than not.
Let the outcome do the talking
A little bit of bragging helps gaining attention. But know where to stop, else you run the risk of being ridiculed. Focus on the task at hand. Your performance should speak for you. Remember the content is as important as is the container. If the presentation is not attractive it may pass unnoticed even with a gulp-worthy content. So pay attention to both, at least during the initial few days.
Initiate – show some passion for your work
It should never become conspicuous that you work just for the pay. Bring some passion to your work. Realise that profit to your organisation will reflect on your perks too. Even on your off days think about your work, share your ideas at work, and improvise. With an extra initiative, you gain an extra edge. Whining does not work, keep trying.
Sincerity goes a long way
Be sincere at work. During relaxed stretches develop some skills. Get some certifications done. It speaks of your dedication to work and this way you enhance your qualification. Take only as much break as you are entitled to. Long and frequent absence from work gets noticed. Do not indulge in long phone calls at work. Keep them small. Not only does it disturb others but also raises questions on your professionalism.
Keep an eye on the deadline
Having stated that every component of your task is important and that you must lay an emphasis on how to present the same, do not forget that the clock is ticking away. You cannot dedicate an entire day to one task. Seek help but finish on time. Realise that your output may serve as an input at some other desk. You end up delaying the entire chain that way. Hence work keeping an eye on the deadline.
List out and devise a game plan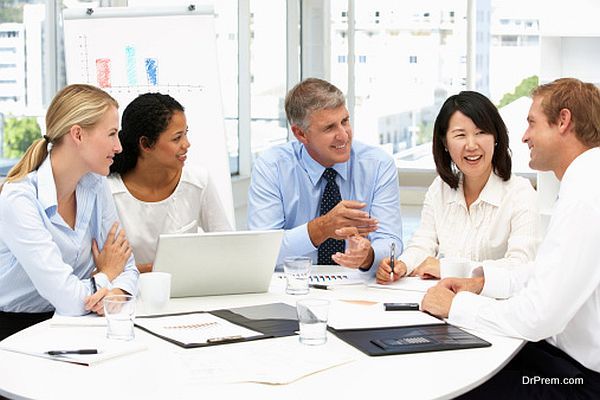 List out the tasks to be performed. Do not miss out on anything. Forgetfulness bears down your credibility. Check twice before wrapping up. Prioritise the tasks. Follow your own structure. That is what serves you best. Communicate and cooperate with your colleagues.
The objective is to gain sustained growth at work. A positive, transparent and systematic approach is all you require for it. In order to avoid stagnation and ultimate fossilisation, you need to be dynamic and passionate about the work. So it is very important to bring more energy and innovation to work in order to gain that edge.