It is an all too common scenario these days. An individual resigns his 9 to 5 job in order to father his startup. However, down the lane, he decides to sell off the startup or close it completely. He is now in a position to return back to being an employee rather than an employer, and will need to start hunting for a job again. Sounds daunting, doesn't it? Well, it actually isn't. If you find yourself in the same scenario as mentioned here, take a look at a few tips that can help you get a job after a startup failure.
Clear your Head, Get Over It
Come to terms with the fact that your days as an employer are over and you will need to start working as an employee in an organization again. Coming to terms with your startup's failure is your first step in getting back into the work circuit. Rather than thinking about the failure, take account of all the positive things you learnt while running a company and take the same to your new job interview. It will impress your employers for sure.
Grow your network
Start connecting with your network of peers, friends, and family members as soon as the closure of your startup is finalized. You can connect with them online or invite them for coffee wherein you can ask for advice on how to enter the job market while subtly hinting about your job search. Reach out to as many individuals as possible in order to increase your chances of landing a job faster.
Project your Unique Experience
Fathering a startup is a unique experience and is something you should be proud of. While there may be many experienced individuals out there, there would be only a handful of individuals who have the unique experience of starting and managing a startup business. This experience translates to more roles and responsibilities than a standard desk job, and will surely be noticed by potential employers.
Update your resume to accommodate different roles
As the founder of a startup, you will have played a lot of roles and gained plenty of experience in every one of them. All you need to do now is to tailor you resume to accommodate all those roles and the relevant skills and expertise you gained from them as well. Highlight those skills and experiences that are relevant to the job you are applying for. You are sure to get noticed this way.
Be okay with short term contracts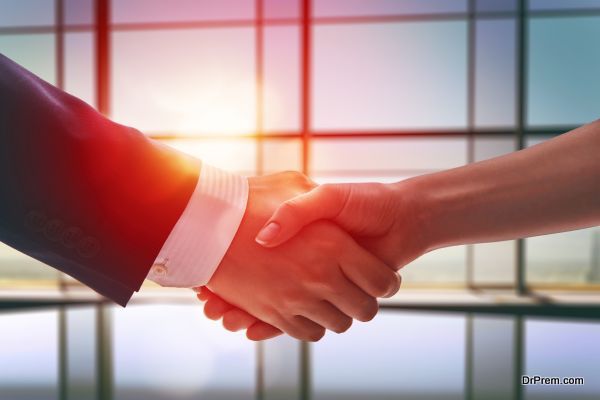 Chances are you may not land a full-time job, but may be welcomed to try out for a short-term contract instead. Don't shoo it away. A short term contract can be the perfect excuse to keep the money rolling in your bank account as you take the time to figure out the road ahead of you. Short term contracts can also teach you valuable skills which can be relevant for your current job searches. So if you get a short term contract, take it up.
Be patient and keep your options open
You have been out of the market for some time now. This will definitely make potential employers think more than once before deciding to hire you. As such, don't expect to land a job immediately. Be patient and wait for a reply from the organization while still continuing to apply for jobs as well as reaching out to contacts in the process. In addition to increasing your chances of getting intimated about a potentially great job (and getting it as well), this will also give you the leverage of negotiating with the companies that agree to hire you. 
Getting a job after closing a startup is not that daunting a task. By updating your skill sets and resume, and following a few simple tips, you can easily land a job in spite of having experienced a startup failure.