Leadership Guide
Investing in Healthcare in Difficult Economy – A recession proof business opportunity of all time
It is increasingly getting difficult to find good market news lately. The daily headlines show a slowing economy, shaky government finances, and declining stock market. This is not a problem confined to a particular country, but a trend observed across the globe. When it comes to investing in such difficult times, though investors have no control over the financial and economic crisis, they can control their own portfolios by investing wisely in sectors, which would benefit from the trends within the economy and are least affected by the global economic slowdown. This article analyzes the trends triggering investments in one such sector – the healthcare sector, which undoubtedly is one of the businesses performing considerably better than many other sectors in current market scenario.
Investing in healthcare in difficult economy
One of the effective ways to find which industry to invest in difficult market environment is to analyze the changes taking place in the local and global economies. One can then look for those industries, which would benefit from these changes. Say for example, one of the biggest lifestyle changes observed across the world today is the ageing population and a steep increase in lifestyle disorders. Further, the average income in the developing world is rising strongly, and this looks set to continue for quite a while. Also, there is an increasing awareness amongst the people regarding health & wellness, health insurance and other health related matters. Even the most developed regions in the world are today focusing on revamping their healthcare policies.
These are the trends hardly affected by the rise and fall of market. The fact that people fall ill and need care will not be changed whether there is an economic recession or not. All this points towards one important factor i.e. irrespective of the market conditions, people would continue investing in healthcare and thus healthcare is one of the sectors along with Pharma, which is set to immensely benefit from the above mentioned trends.
Over the past three months, the healthcare sector has performed considerably better than any other industry, making it the one solid investment since the beginning of the year. This is hardly surprising given that the healthcare sector has a very interesting profile in the current uncertain market scenario. Majority of pharmaceutical companies have shown strong balance sheets of late and offer attractive yields. The industry is supported by strong R&D, innovation and constant up-gradation of technology. This has restored the 'growing curve' of the sector.
Affluence of the developing world
Affluence of the developing world is another trend powering the investments in the healthcare sector in developing countries. This represents a significant opportunity for companies with a firm presence in emerging economies. Take for example India, which has all the potential to become the next healthcare destination in near future. Given the growing demand, the emergence of reputed private players, huge investment needs in the healthcare sector, increasing healthcare costs in the developed nations and thereby growing need for outsourcing in recent years, there has been growing interest among foreign players as well as non resident Indians to enter the Indian healthcare market. There is also growing interest among domestic & international financial institutions, private equity funds, venture capitalists, and banks to explore investment opportunities across a wide range of segments (pharmaceuticals, medical devices, hospitals, etc) in the Indian healthcare sector.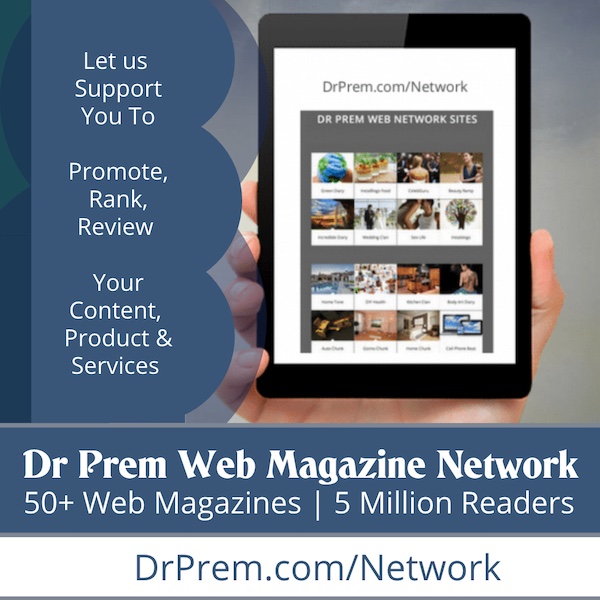 In the hospitals and medical devices segment alone, there are reportedly at least 20 international players competing to have a share in the Indian healthcare market. These players are entering mainly through joint ventures with Indian companies and also through technology as well as training collaborations. Not only India, but other countries like Malaysia, Thailand, Singapore, etc have also shown considerable opportunities for investment in healthcare.
The Middle East healthcare sector is expected to grow as the need for investment in facilities and services continues to escalate. The region is considered to have a high population of diabetes, obesity, cardio-vascular diseases, and increasing cancer diseases, which has led to an increase in the demand for better healthcare services. In Gulf countries, estimated 120 – 140 hospitals are planned for construction with a total bed capacity of more than 30,000 beds. Thus, it provides massive opportunities to those interested in investing now to enjoy impressive returns in future.
However, the growing presence of corporate players and foreign investors in healthcare sector, especially in the developing nations, is not yet well understood in terms of its current status as well as its implications for the healthcare system at large within these nations. For example, while the emergence of private hospitals, foreign funding & tie ups, etc can have many positive implications, it may also result in higher costs of healthcare and greater segmentation between the public & private health sectors. Thus, it is important to better understand the nature and extent of foreign investments, especially in times of such unstable economy.
Flourishing medical tourism
Escalating medical costs in the West have always been a cause for concern. One beneficiary of this trend is the medical tourism industry. However, with a majority of medical tourism revolving around dental and cosmetic care, this sector was not spared from recession. The year 2010 saw a comeback as tourists resumed their visits outside their home geography to other countries for these procedures. This rebound in medical tourism saw hospitals enter into alliances with their counterparts across the world to more effectively manage the patients.
Some of the key trends enhancing medical tourism investments in developing nations include –
·         Increased healthcare costs in developed nations
·         Availability of hospitals with International accreditations
·         Quality of the treatment provided
·         Cost –effectiveness
·         Large pool of well-qualified medical professionals
·         Possibility of on-line diagnosis especially for post care and future consultations
·         Strong pharma presence gaining worldwide recognition
·         Alternative medicine practices like Yoga & Ayurveda gaining momentum on foreign shores
·         Several tourists destinations attracting huge amount of foreign tourists
Countries predicted to find increasing investments in medical tourism in future include India, Malaysia, Thailand, Singapore etc.
Not completely recession-proof
When it comes to investment, though healthcare and pharma industries are less affected by the economical downfall, the unstable economy does have impact on the spending power of people, thereby affecting their overall spent on healthcare especially on cosmetic products & procedures, nutraceuticals, wellness programs etc.
Thus, sectors like dietary supplements, cosmetic surgeries, few dental treatments, etc do get affected due to economic instability. Sometimes surgeries not requiring immediate medical attention are postponed and in some cases even a visit to a doctor is prolonged when recession hits day-to-day life. The scale of the current recession had a similar impact on healthcare spending and purchasing behavior. Many hospitals experienced losses in their investment portfolios, a rise in uninsured patients and a decline in elective surgeries leading to salary/ job cuts.
However, these downturns are temporary. Those who have serious health issues like cancer, heart disease, chronic diseases, and emergency medical situations will have to seek healthcare whether they can afford it or not.
Sectors to keep eye on
It has been clearly suggested that the healthcare sector will transform into a major sector that will fuel the economic growth and largely contribute to increased revenues in future. The industry encompasses pharmaceuticals, medical devices, medical equipment, insurers, hospitals etc. Each offers its own unique investment opportunities and challenges.
The key sectors which have potential to develop into high return investment sectors in healthcare include healthcare infrastructure, medical tourism, medical equipment & technology, pharmaceuticals amongst others. The most compelling long-term theme as a healthcare investor is tapping potential in research & development and investing in advances in science & medicine.