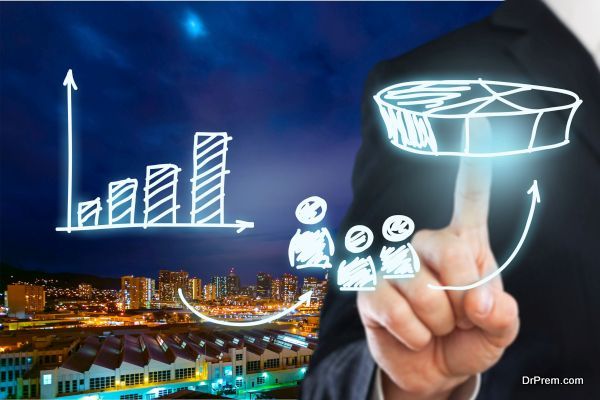 Inbound marketing is quite different from outbound marketing. While the latter focuses on searching for customers, inbound marketing focuses on being found by the customers. Instead of trying to annoy you to the point of making a purchase, inbound marketing provides customers with enough useful information to get them interested enough to make the purchase.
Rather than heading straight towards the sales page, inbound marketing allows customers to learn more about your products/services in their own sweet time unless they are compelled enough to make a purchase.
Different Kinds of Inbound Marketing
Inbound marketing focuses on attracting customers to your products/services instead of the other way around. Some of the more common forms of inbound marketing include blogs, white papers, You Tube videos, webinars, infographics and search engine optimization, etc.
Benefits of Inbound Marketing
As a growing business, you stand to enjoy the following benefits by investing in resources dedicated to inbound marketing.
Outbound marketing costs a bomb these days. In stark contrast to that, inbound marketing hardly costs anything. All that it needs is a strong social presence that can take good content forward to reach your customers.
You can start small by publishing just one valuable blog every week. Make it interesting for your target audience and promote it on your social networks. You will be surprised to note your marketing costs come down by nearly 60% while the traffic to your business continues to grow.
Narrowing the Target Market

The problem with outbound marketing is that they follow poor targeting principles. They waste time and resources in targeting even those individuals who will have little or no interest in your product. Inbound marketing on the other hand, helps you to narrow down your target market to self-qualified customers. These customers will read your blog, show an interest in your content and eventually, your products/services.
It is without doubt that online shopping has become a force to reckon with. Customers who shop online tend to scour search engines for reviews on products before purchasing them. They also tend to go for the products and stores listed on the first page of a search rather than the ones that follow. Inbound marketing will allow you to be noticed properly enough in order to increase your search engine ranking and earn your place on the first page of a search, thus attracting more customers to your business.
Integrating Inbound Marketing with eCommerce
Here are a few ways in which you can use inbound marketing to benefit your online business.
There is no point in creating an online blog and then waiting for it to magically increase your SERP position overnight. You need to keep your blog up to date and interesting by posting in it regularly. Focus on articles that capture your buyers' interests and use keywords they may relate to. With time, this will lead to a blog that is not only enriched with content, but is good enough to earn a higher ranking on search engines.
Establish Calls to Action with Landing Pages
What does it take for an interested customer to visit your online store and actually complete a purchase? In other words, what is needed to optimize your store's online conversion rates? A good 'calls to action' strategy and a proper landing page to support that of course. When implemented properly, these two factors can play an integral in increasing conversions in addition to attracting more potential customers to your online store.
Use Email to Convert Leads
Email marketing is one of the most profitable marketing tactics for an online store. It is also one of the most effective ways to reach the target customer who has already visited your site once. You can send such customers regular emails about content they can share on their social networks.
You can also reach out to them with lucrative offers they will not want to miss out on. The secret here is to make these messages as personalized as possible by making them specific to each customer. Do that and you will be surprised at how quickly your online popularity (and business) grows.
Inbound marketing brings the customer to you rather than the other way around. It has myriad benefits for online stores and can greatly affect the way customers view a business.
With the right tactics and tips, you can make use of inbound marketing to enable your online store business to reach new heights.