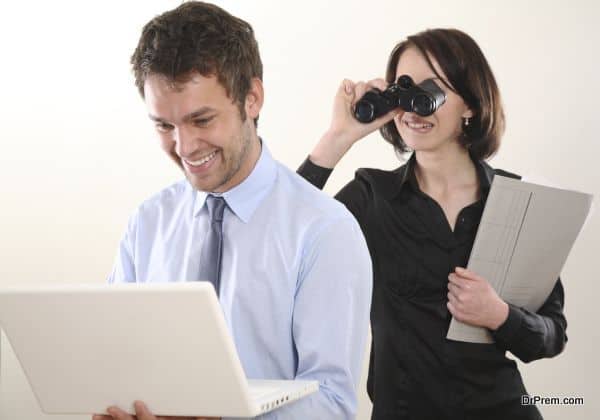 A peculiar thing about content discovery is that it works like content, but is as effective as advertising. Courtesy an exorbitant number of impressions per month and click-through-rates completely out performing traditional banner ads, content discovery has the ability to deliver rewarding campaigns with greater influx of revenue. This is exactly what Advault is doing or rather claims to do.
Advault is a humongous searchable database consisting of all the adverts that its web-crawlers finds on 9 major content discovery networks providing you with a bird's eye view of the content discovery marketplace. Updated in real-time, it enables you to conduct search based on keyword or URL. Moreover, it is flexible enough allowing you to refine the search by country, device type and network.
Be it Taboola, Outbrain, Gravity, Adblade, mgid, EngageYa, Content.ad or RevContent, each of the big content marketing platforms are using Advault software to reach out to the content lying anywhere in the virtual world. This is enough to inspire confidence even among the most discerning of clients. However, what makes Advault stand out is its ability to identify direct marketers using content discovery for an unswerving return on investment by selling products and service.
As stated earlier, Advault is capable of monitoring adverts from all the major content discovery networks on 5 different device types, in 12 countries including Canada, UK, Israel, Russia, China. You too can use its times seen and frequency metrics to determine the latest trends in the content marketplace and device your strategy accordingly. In simpler words, it allows you to spy on your competitors and get the better of them.
Advault comprehensively caters to the requirements of those who require new advertisers for their advertising network. Its LeadFinder feature parses out newly found advertisers in to a searchable daily report ensuring steady inflow of new advertisers. This report thus generated is then populated with each advertisers direct contact details. This spares you from the hard work, and contacting advertisers that are already shelling out finances on content discovery.
Advault is a brainchild of two endowed software engineers who were curious about what their competitors were up to. Initially they set out to create an internal research tool, but altered their plans upon realizing that the data they received was huge enough to take action on. To enable other to benefit from it, they decided to market the tool. As content discovery traffic buyers, the design team buys over 1,000,000 visitors per month and that ongoing demand for traffic has helped craft Advault in to an effective tool that continues to evolve.
Advault is offering the tool in three versions namely Basic package, Pro package in addition to Network package to accommodate the myriad needs of its clients. The prices of the software range are within manageable proportions. It sought after offering, Pro that offers you with full database access and is currently at a launch promo price of $249 per month. you can avail the Basic package is priced at $179, whereas the Network package comes at $1499.