Some are green with envy, some rake in the pretty green and others are green with inexperience – but not enough businesses are going green to save the planet.
It's understandable, really. While becoming environmentally friendly is helpful to a business's brand image and to cutting your carbon footprint, it can be an expensive change to implement.
Yet, numerous bigger businesses have green policies of their own – superstore chain Tesco plan to cut their carbon emissions in half by 2020, while chemical company DuPont committed itself to a 65 per cent reduction in emissions in the past decade.
Take a leaf out of their book. Although cutting down on carbon emissions might be pricey in the short term, it will unquestionably benefit your company in the long run.
So, what do you need to do to get your business into eco-shape?
Turn on the gas
While renewable energy might be your first thought when it comes to eco-friendly businesses, it's yet to be rolled out on a wide enough basis to be of much use to the average SME. However, if your gas main is looking old and rusty, you can optimise it with a new gas connection.
While it might not seem like much, new gas connections will actually lower your carbon footprint by giving you an optimised supply. You'll automatically use less power by virtue of your vastly improved connection.
Your trash isn't trash
In this disposable culture we live in, it's easy to just chuck out anything that might seem past its use. But, especially if you're reducing your emissions, it's time for your business to relearn the true value of goods.
For instance, you know that empty printer cartridge you're preparing to chuck in the bin? Simply refill it with ink to save yourself a load of cash and even more waste. The same goes for printing paper on one side (just print two-sided) and your power usage (seriously, how difficult is it to turn the lights off before you leave your office?).
When you know the worth of nothing, the waste just builds up. So, see how you can reuse or optimise for great value.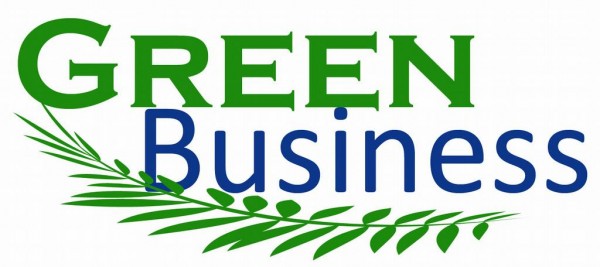 Your trash is trash
Alright, that last screed about reuse isn't true for everything. Sometimes, no matter how hard you try, reusing that filthy old paperclip or booting up that computer with the RAM capacity of a Spectrum ZX just isn't viable in a modern business.
If that's the case, don't just bung your waste in a skip. Recycle your goods to get your carbon footprint decreasing rapidly. The majority of councils in the UK have recycling programmes to help your business out. But if you can go one step further, then green won't just be the colour of Mother Nature – it'll be the colour of your business.