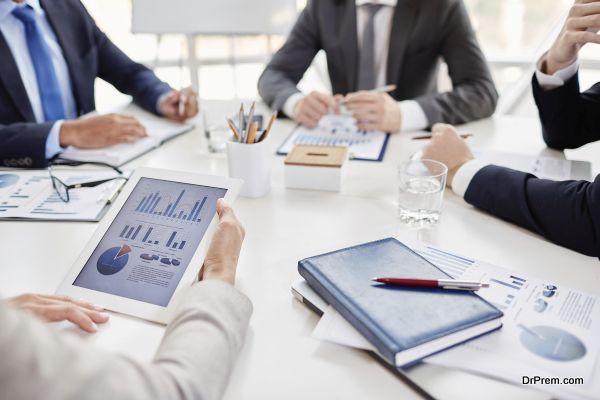 Digital marketers have turned to data driven marketing. These marketers ensure that no marketing decision is done without consulting the data at hand. Understanding the data at hand as well as the means to get more data, organize it and then activate it in the right manner is something all these digital marketers are working on in order to get an edge on the competition today.
Where does the data come from?
Gaining access to customer data is pertinent for data driven marketing. This data can be obtained from just about anywhere, including sales transactions, customer services and customer interactions via online surveys, social listening and feedback. There are several companies that also act as data providers. A company can make use of all this data to drive its marketing tactics in order to manage exiting customers as well as target prospects better.
Integrating data driven marketing with existing principles and policies
Data driven marketing does not involve making more strategic marketing decisions. Rather, it involves making more precise decisions that deliver the message directly to customer segments according to their specific personal preferences.
However, integrating Big Data with a company's existing marketing principles can pose a few challenges. A company has better chances of getting it right by following a few simple tips mentioned here.
Centralizing the data
Data driven marketing relies on data to act as the connective tissue throughout the process. Companies willing to switch to data driven marketing need to centralize this data on a platform that is accessible to everyone involved, although the data needs to be kept separate from the applications.
Creating a strategic framework
Big Data is just the beginning. Companies need to focus on implementing the data they receive in a more structured and organized manner. Rather than simply working on the data without understanding its importance or how it could help the company is of no use. A strategic framework needs to be put in place to focus the efforts of the entire team on understanding the data and then synthesize the same to build the framework for existing and future marketing strategies.
Involving business leaders
Those who believe in intelligence will need to participate in it in order to realize the full benefits of data driven marketing. As such, it pays to involve business leaders, high end officials, managers, executives and members across all levels in the organization in the core collaboration unit. With intelligence inputs coming across from all corners, the team will then be in a better position to act upon the same and use it to increase the organization's market prospects.
Checking out competitor's success strategies
Sometimes brainstorming may not help. In this case, a company can look to another company for inputs on data driven marketing and learn how to adopt the same in its practices. Checking out the success strategies of a competitor company may also help the concerned company find out red flags in its own practices. Eliminating these red flags will also eliminate weak links, thus helping the company use its data to remain ahead of any threats from the competition.
Looking externally and internally
Data driven marketing relies not only on the customers' perspective, but also on an internal level with the employees working in a firm. Employees also contribute valuable data with regard to the biggest obstacles holding a company back. The company can then integrate an appropriate blend of external and internal data to engage its customers better in the future.
Starting with hypotheses and tests
Simply adopting a marketing strategy based on available data will not help improve customer engagement. The company will first need to brainstorm with its core collaboration team to come up with several hypotheses using actionable insights about the business and the industry as a whole.
These hypotheses are shared with everyone in the team and discussed on until the few best practices are chosen. Tests need to be run on these best practices to choose the ones that turn out to be successful. Only after testing will a company be able to positively identify the best data driven marketing approach for the organization.
Data driven marketing has become the newest trend as more and more companies adopt this strategy to engage customers better. Data driven marketing involves the use of Big Data to create effective marketing strategies. It is being considered as the next big thing in the marketing world.