As an employee, at times, it's becomes difficult for you to open up or have a straightforward conversation with your boss. But, to have such conversation you need to maintain a valuable and friendly relationship with him.You and your boss are equally dependent on each other. His works are incomplete without your assistance and you won't be able to fulfill your tasks without his consent. And so to bring your relationship to a pleasant mode you need to open up to your boss to eradicate all your uncertainties. To build such a strong rapport all you need is to communicate often with him and clear whatever confusions you have.
The art of questioning during doubtfulness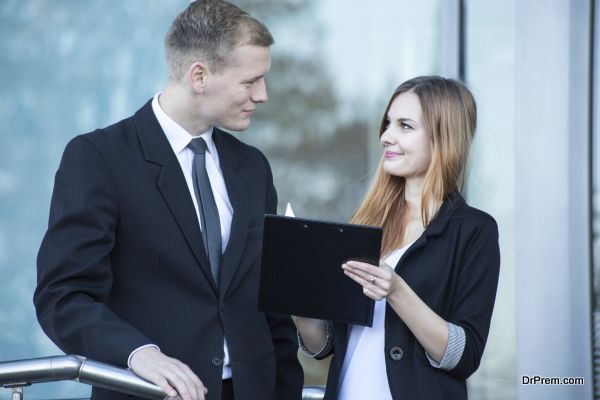 Generally, you might be worrying about questioning frequently which is a negative point indeed. And at times you become a bad interrogator which creates an awkward and embarrassing situation in front of your colleagues. Questioning is an art, a skill that also reflects your personality and your caliber to move towards your goal. A friendly relationship with your boss and the ability to question yourself can remove this hesitancy. When in doubt, you need to discuss openly about your projects, about the company, etc.
Stop fearing of opposite reactions
The second thought to erase from your mind is the fear of the reactions that you're going to face after placing your questions. That will stop your inquisitiveness and you'll be left in doubt. When you place a query it is important for you to be ready to face the reactions because reactions are also avital part that will prove your capability. A positive attitude towards your boss' or colleagues' reaction is a must because that shows how confident you are and your willingness to work in the organization.
Communication with yourself
The best way to wipe out your worries is to communicate with yourself. Spend some time alone and talk to yourself. Learn more about your strengths and things that motivate you. Stand near the mirror and speak to yourself and keep questioning. That will boost up your confidence level.
Question at the earliest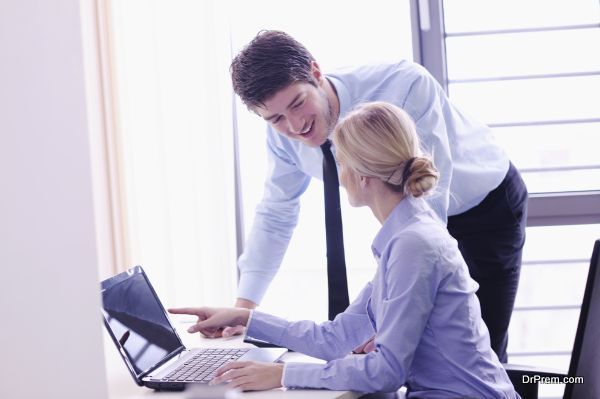 Another most important point is to question promptly. That will reflect your curiosity to learn more about the plan or project. Questioning at the earliest is a positive sign since that reminds your boss about your significance. Secondly, if you are too lazy to crack your confusion that might delay the work procedure and annoy your boss. So it's smarter to resolve early.
Don't say 'Yes' while you fail to understand
This is one of the most frequentblunders that employees commit. The failure to understand plans and pretend that you understood everything just for the sake of evading your boss' reaction is just utter silliness. Such attitude raises more difficulty in your workd evelopment since you put your effort without any proper understanding. So discuss openly with your colleagues and come out of the box to be a better employee.
The 'ask freely' attitude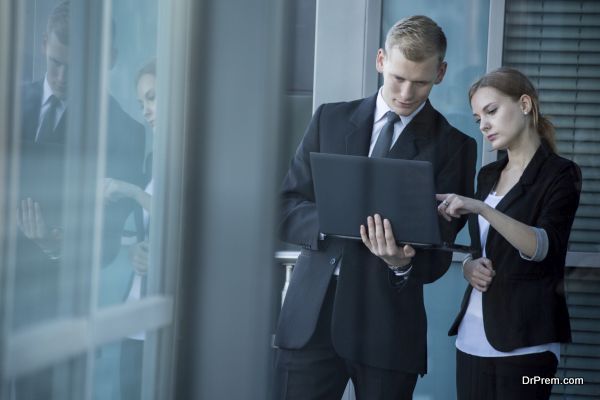 The best way to question freely is to keep the practice on. And it's smarter to begin the practice with your co-workers and sub-ordinates. Meanwhile, it is also important to build a welcoming relationship with your boss to carry on with the trend.
Therefore, the most important points that you should note down in order to maintain a pleasant rapport with your boss- know what your boss means while he speaks, place your confusion and the points that you failed to understand, discuss your confusions with him and let him realize what your work means to you, do not worry about his reaction and face him boldly, practice questioning and develop your skill, create an impact with your questioning style, have a good understanding with your colleagues, boss and also yourself, communicate often, spend time with yourself to learn about your strengths and what motivates you.