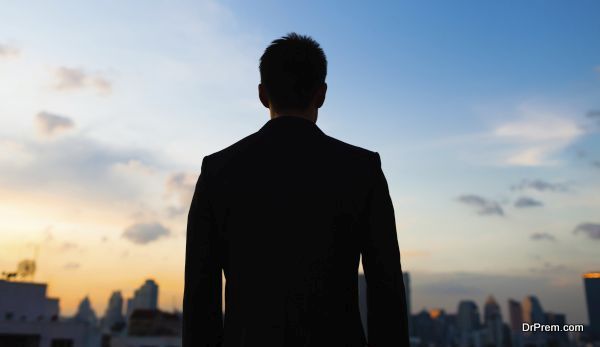 In today's globalized world, the numbers matter the most but that is so not true in Entrepreneurship. It is a skill and not a game of mere numbers. In today's age, everyone is deeply interested in increasing their numbers, traffic and such embodiments that can mark or highlight your growth. In this process the focus has completely shifted from skill development and doing something of value. Entrepreneurship is a track, which will help you look beyond this number game of businesses and corporate world.
Increase in the white collar workers
The Education system especially in Asia has evolved in a way that the world has seen an increase in the White Collar workers. The education system has groomed individuals to do exactly what they are asked; there is a complete lack of instillation of creative abilities and the will to do something different. Education system plays a vital role in ingraining entrepreneurial spirit right from the very start. This will have them look beyond getting into the number race and doing something of far greater value for the society holistically.
Making entrepreneurship a practice
Entrepreneurship is skill, it is an ability to think out of box and do things differently. It has no predefined measures like the sciences or medicine. One has to help create a creative streak and that come with practice. Thus, entrepreneurship comes with constant practice. The numbers of PhDs have increased in entrepreneurship; people have shown a greater interest to understand it is important to pursue a career of their choice. It is the art to understand what can you do, how can you play your strengths well and make it big in all regards.
Entrepreneurship is perfection
Entrepreneurship is not a technique to increase numbers in one quarter and then being caught in this vicious circle of quarterly number game. It is the process, which aims at perfection in all realms so related and that too for long ter. Perfection, consistency and creativity is the mantra to make it big. It is understand how things can be done in a better, it is to defy pre decided measures and processes, it is to create new measures, which are different and unknown to the world.
Entrepreneurship is investing in oneself
The corporate world and established businesses demand that the employee should totally invest their resources like time and energy for the betterment of the company; however, entrepreneurship demands investment in oneself. This is the best way to fight the uncertainties of future.
Today is the day
In the corporate number game, you are always planning to make increase their positive numbers and in the process, they do not envision what is in store for them but in entrepreneurship the concept of making it big today works. It is about analyzing or rather creating opportunities in future and start working for them today.
Counting numbers
In the competitive environment of today, counting numbers of businesses won't work. The quality business makes a difference. Entrepreneurship excels in a free market where the opportunities can be created. An open and completive market may be less entrepreneurial; it all depends about the environment of the economy.
Thus, it can be rightly remarked that those who consider entrepreneurship a game of numbers are mistaken. Entrepreneurship is about defying numbers and breaking conventional business wisdom. It is about refreshing the business procedures and doing things that have a positive on the society. Entrepreneurship is the art that can help in the economic growth and development if executed and implemented effectively and efficiently.
Summary
Entrepreneurship is a concept that is far beyond the so-called numbers that have created havoc in the corporate markets. It is a practice that helps break predefined norms and procedures and is all about making it big today.