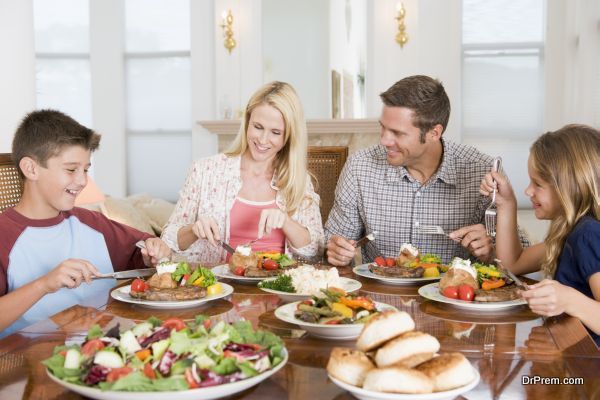 It is often said that a family that "eats together, stays together." This is not only a saying for namesake, but it is actually true. A family that has at least one meal of the day with all the members of the family knows better about their family members, and feels connected to the family. Thus, it is very important for you to have at least one food course, with your family members. Make sure that you are talking to them, listening to what they have to say and be an active member of the discussion.
Set up a time based on everybody's needs
If all of the members of the family cannot have lunch or breakfast at the same time, dinner is the most apt meal to get together. For some, who have members of the family working in the night shifts, for such families lunch is a good option. This draws our attention towards the point that every family has different set of scenarios, and hence every family must set their eating time accordingly.
Consider each person's work and relaxing timings, and then come to a common conclusion to have one meal of the day together. This will not only let you enjoy your meal, but will take you close to your family members, will allow you to solve their problems, and in turn, they will suggest solutions to your hurdles.
One thing you must not do while having dinner together is discuss work related issues. This is a big No, and should be avoided. Discussing work related issues will bring boredom to the environment, since nobody except you is aware of the scenario, and maybe the members will not understand the facts or situation. If you cannot decide on a topic other than work, there are a few things you may consider for a conversation.
Ask everybody how their day was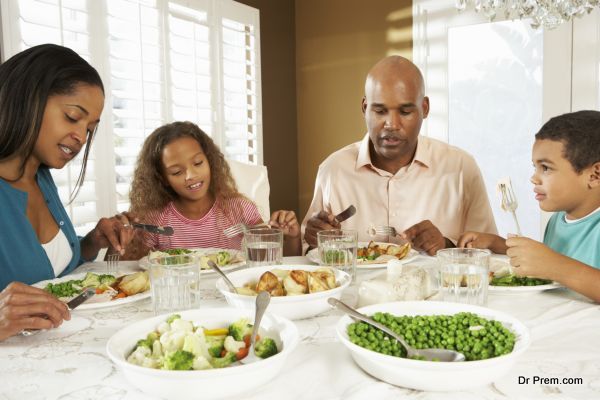 Isn't this the best way to start a conversation? Ask you kids how their day was, did they have a fruitful day? And in case they had any troubles, or problems, you can always advice and guide them in the right path.
Plan a trip, or picnic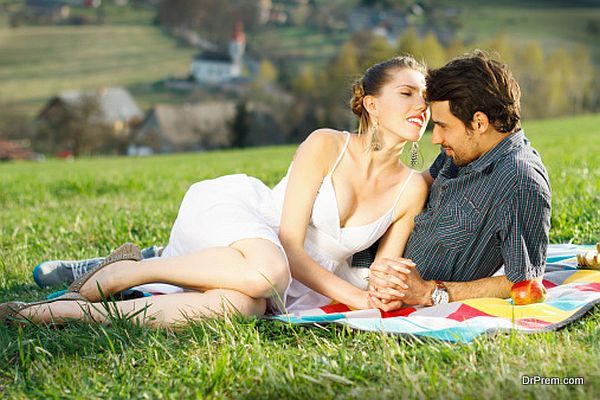 Depending on the family circumstances, and everybody's work and study schedule, you could plan up a picnic, day outing or even better – a small vacation. This will not only keep the environment lively, but will also keep everybody engaged in the discussion, plus will ensure that everybody is getting to have a say.
Talk about relatives, cousins, and friends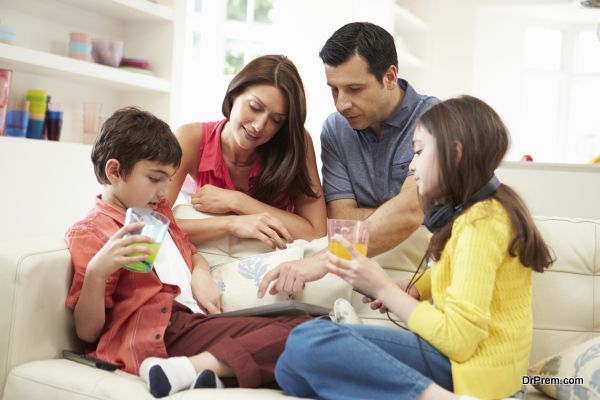 Tell your family about the new progresses in the lives of your near and dear ones. Listen to your kids, let them tell you the fun they and their friends has. Talk to your siblings and spouse about other relatives. You could also plan to visit them in the upcoming weekend or so.
Do not check your phone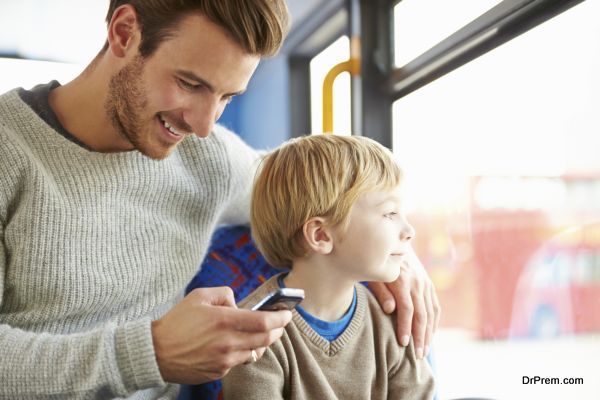 The best way to for is, leave your phone away and do not sit with it on the dining table. Do not answer calls, emails or anything else, because as work time is work time, family time is also an essential part of your life. Give full importance to this time, and make sure that you are participating in all talking's and discussions whole-heartedly.
Spending time with your family will also magically reduce all your stress and tension. After dinner, sit with your children and watch TV. Let them experience the love and care of their parents, and let them have the feeling of a family. Avoid work related conversation, stress and calls when you are with your family. If you need to talk about work, talk about it when you and your wife are alone, or when you and your parents have retired for the day. Have heathy discussion on the dining table, and enjoy the meal.