There are certain positions that are prone to criticism irrespective of performance or attitude. One such example would be leadership. A leader would face criticism from higher and lower levels on many occasions, no matter how hard he tries to satisfy both ends. Therefore, handling criticism should be a criteria every leader should get used and adapted to. Instead of seeing criticism as a negative impact, leaders should find out ways in which they can deal with it in a constructive manner. Given below are some tips that would be of some help in this matter.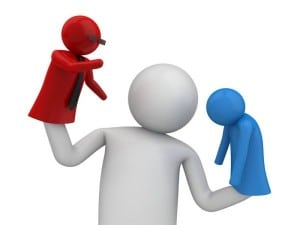 Expecting it to Happen
A leader should know that criticism is a part of his job. And so, he should be ready to expect it to happen, and accept it when it happens as well. There are many people out there who criticize plainly because they can't seem to move past average and can't bear to see someone else moving past them. Therefore, knowing that criticism on the job is a likely possibility would prepare a leader to be more prepared for it as and when it happens.
Storing away Personal Feelings
One of the biggest traits of a successful leader is his ability to control his personal feelings in the workplace in any kind of situation. When faced with criticism, a leader should be calm and not take anything personally. He should consider himself to be a part of the situation and take responsibility for the actions, without letting his ego enter the picture. He should also refrain from reacting negatively to the criticism that is hurled his way.
Admitting Mistakes
Some leaders tend to throw the blame around without considering themselves as a part of the situation at hand. However, a successful leader must know to accept his mistakes, and take the criticism in his stride. He should also be able to use this criticism to change his leadership skills for the better. He should be able to make necessary changes to his actions and decisions for similar situations in the future.
Engaging Critics
Winning over a critic is the biggest achievement for any leader. As such, a leader should make it a point to engage his critics on his actions and decisions. He should be willing to let them in on his plans and ask for feedback. He should also be willing to engage these critics in the changes that occur in the workplace in order to let them know that he would be taking their thoughts into consideration when making these changes.
Summary 
Being a leader is not easy. Being a successful leader is harder as there is an image to maintain. In any case, facing criticism positively is a necessary trait that needs to be imbibed in a leader in order to reach out to people both above and below his/her level.