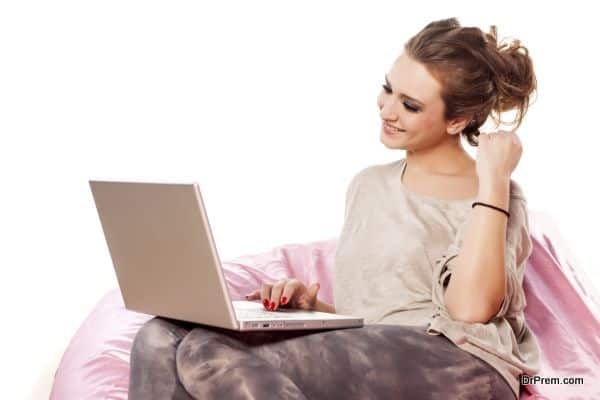 Doesn't it sound too easy being a blogger, all you need is a bog and start writing. Today, nearly everyone is a self-proclaimed blogger, but in order to be a successful one, you need dedication, passion, and most importantly, seriousness towards blogging. Understand that when you are a blogger it is business to you.
Nevertheless, one cannot deny the fact that blogging comes from within. It cannot be a forced phenomenon. But, when this is business, you have to keep up with the forcing and write. This generally results in you turning out to be a boring blogger, and this a serious problem when it comes to the blogging world.
You have to look for ways that keep you active and upright, so that you create content that allures people to read the entire post meticulously. Identify ways that spurs ideas to your mind having the potential to involve as many readers as possible. Here is once such way that will help you write with all your heart.
Look at what you are wearing
The kind of clothes and colors that you wear are strongly associated with how you feel. In the morning when you get ready, you choose your clothing without any particular thought in mind. Next time put a little thought behind it. The clothes that you choose for the day reflect the emotional spur in you.
You can be jovial, depressed, determined, sad, overwhelming and more. When you feel elated and fresh in the morning, naturally you dress up in bold and bright colors. This signifies that you are happy and positive for the day. When you are a little low on energy, you prefer wearing light and soft colored clothes.
Before, you begin to write for the day, have a closer look at your clothes. For example, if you are wearing a bright red sweater and have a pepped up energy, write about something happening that depicts your mood in the content that you produce.
When you are all floral and bright
The day you are dressed in nice and bright floral prints, naturally your writing style will be colorful and soothing. If you are drenched in such emotions, write about those things that have the potential to absorb your emotions. Writing about technology in such a mood will not seem a viable option. Rather writing about relationships and customer values will be a great option if you are running a business blog. The key to success is to feel what you write and write what you feel.
Bold and eye catching
Once dressed up in bright reds and eye-catching clothes, it always good to write about what is new in the market that is making news big time. Yes, you are more likely to produce better content and feel more determined about yourself and the work that you do wearing these shades. Such shades instill determination in you. If you have chosen to wear them for the day, signifies that you wish to do more in that particular day.
Earthy, subdued and light
If you have an inclination for dressing up in light, soft and earthy shaded clothes means that you have the element of trouble deep down. Understand that you are emotionally low. In such a day, it is viable to write about problems, and changes that you wish to seek. Write about troubled customers, their issues, if you are writing for a business blog.
Summary:
The clothes that you wear for the day reflects your mood and one should write according to the mood in order to produce more humanized content.