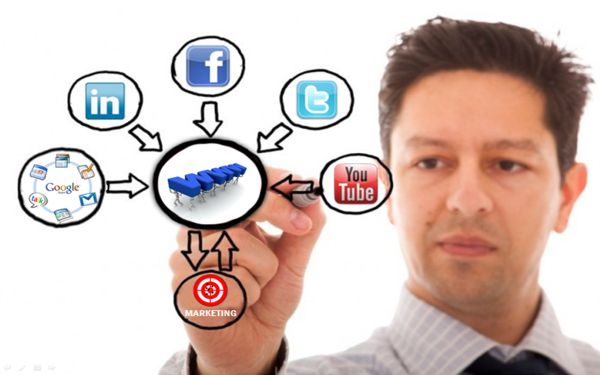 To improve the loyalty of customers toward specific brands and to maintain a better relationship with customers, marketers have always been struggling to find solutions. Although they have tried several techniques of personalizing with clients, some barriers have always existed to the effectiveness of these methods. Marketers also need to spend hugely on personalization, as it happens through modes like pamphlets, newsletters, coupons, gifts, etc. However, they adopt these methods for they know the importance of personalizing with clients. It is personalization that causes and increases sales for businesses.
In the current scenario, marketers no longer need to remain dependent on older techniques of personalizing with clients. This has been made possible by the arrival of online social media. Social media can be a great tool to personalization when used effectively and intelligently.
The major advantage of social media over other personalization methods is its cost. You hardly need to spend in order to maintain effective relationships with your existing and prospective clients. It is also an efficient way to conduct online marketing. Social media has such a wider reach that marketers have started considering digital marketing as the future of personalization.
Social media is not limited to be used for marketing by a few organizations. Almost every company in the present scenario is interested in maintaining closer relationships with its clients through social media. Various brands are promoted regularly on different social media websites, including Facebook, Twitter, Pinterest, Google+, LinkedIn, etc. Companies can reach their target audience very easily by making use of these social networks. With the growth of digital marketing, businesses have also started taking the help of digital marketing firms in order to communicate with their clients.
Such digital marketing agencies make use of social websites and mobile apps for promoting businesses and handling client queries and requests.
Agencies have also been involved in the search engine optimization (SEO) for their client businesses. SEO can help businesses reach their prospective clients very easily, as optimized websites appear on top of the search results on varied search engines. Apart from SEO, another important aspect of digital marketing is the availability of various mobile apps. Companies can now reach their customers anywhere through these social media mobile apps.
They also conduct several kinds of games and contests for customers. Through various social activities, companies are getting better and better at customer engagement. Thus, digital marketing is fast becoming the future of personalization.
Summary:
Digital marketing through various social media platforms is effectively connecting businesses to their customers. It is almost a free medium of personalizing with clients. In fact, it can be termed as the future of personalization.