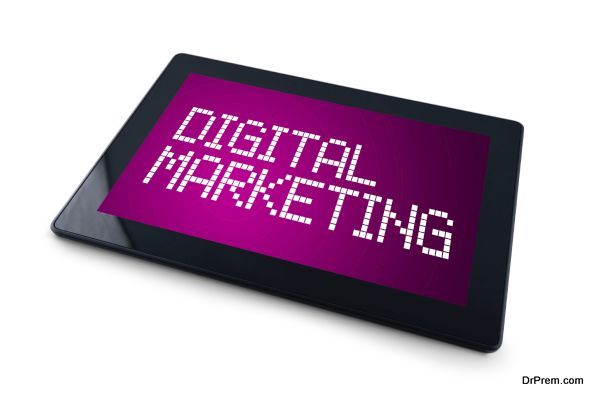 Digital marketing has become more important than any other segment of a business. It single handedly fulfills duties like brand image development, client relations management, lead generation and sales. Small businesses have started understanding the necessity to have an experienced digital marketing team for handling these essential tasks.
Digital marketing can increase the number of sales through regular lead generation if you do it in the right. There are, however, several common digital marketing mistakes that inexperienced business owners tend to make. Find out how you can fetch more leads and influence your target audience by using clever digital marketing strategies.
Let's start from website optimization
Website optimizing is the most basic and important of all digital marketing tricks. Your website is the identity card of your online business. If it fails to convince the target audience or disappoint them then chances are high that not many will visit it regularly. All the successful ecommerce have spent time and money on building an attractive interface to attract leads.
While developing your website make sure that it is easily navigable so that visitors can find products and content with the least wastage of time. To help your customers take swift buying decisions you have to create and use high quality and targeted content.
Also create different types of call to action buttons and ask the target audience to buy, subscribe, avail or check out your latest products or offers. Make it possible for the buyers to find products within their budget by keeping a product filtering option.
Give some, get some
When you are an online marketer it is vitally important to keep in touch with your leads and keep them notified about all your new products, offers and special discounts. For this you will need their contact details like e-mail id.
But, due to the fear of being spammed most people have stopped sharing their personal details in websites. To gain the trust of your target audience and make them fill the contact forms you have to give them a special discount or coupon code.
Don't ever fool your readers with useless content
Promising to offer great content and leading the readers with sponsored Facebook advertisements to cheap quality gibberish will make them mark you as useless. People may even block your notifications. So, always offer quality content that gives news, info or enjoyment that it promises.
Consistent blogging is still one of the top methods of lead generation. Some bloggers who gained the trust of their readers went to start pop up shops and ecommerce stores. This shows how much trust you can garner by generating good content.
Pay more attention to SEO

It is true that social media marketing has become popular and it is being utilized for quick lead generation but you should not ignore SEO at any cost. Good and diversified search engine optimization techniques will help you get more leads regularly and make your presence felt.
Create targeted landing pages and enhance the techniques used for on page SEO. Also try to improve your Google ranking to get ahead of the game. Use keywords that are most relevant.
For this you may have to analyze the sentences, phrases, clauses and words that your target audience mostly uses for finding relevant products. Do not neglect off page SEO because it also helps in generating leads. Inbound links can be used in blogs, user forums and article based websites.
Playing digital marketing tricks can help in better lead generation. Create an attractive website and target specific segment of the audience with your landing pages. Create high quality content for gaining the trust of your users.