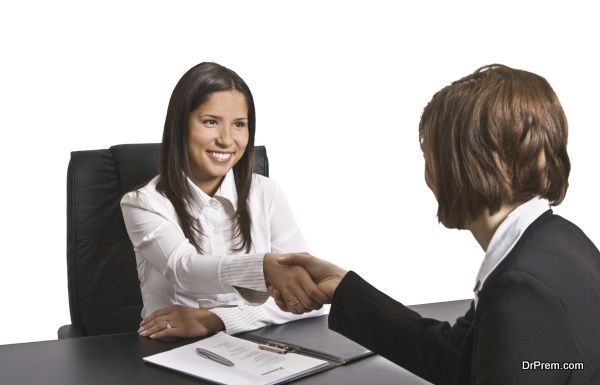 Closing a business deal is a tough task, because it involves a lot of uncertainties and doubts, especially in regards to what is in the near future, for business. The investors have their doubts and this is but natural because no one would want to invest their money, if there are no effective and productive returns from the business prospects.
In order to convince the investors, you have to market yourself in front of them most influentially. You have to make them believe in you and your business idea. It is only when they find that you have a potential to make things big for them, will they agree to capitalize your business. Here are some ways that help win the trust of the investors and helps you close deals faster:
Identifying who is the real decision maker
Most of the times the power of making a decision, is in one person's hand. You as a marketer have to identify that one person. You have to play all your cards in identification of that one person whose yes or no, will decide your future.
Once you have identified them, make sure you research about them a little. Collect the idea about what is likely to impress them and strategize your plan accordingly. Include all those elements in your presentation, which will help create a positive impact on the real decision maker.
Project your intentions clearly
As a marketer, you might be enticed to veil your true intentions, owing to fear of disappointing the investor, and losing the deal. However, this is the worst thing that you can do as a marketer murder the deal yourself. You have to be true about the intentions and make it clear that what exactly, you expect from the investor.
If you do not do so, you may have short-term gains, but in the longer run, you will face innumerable problems due to the clash of the investor's demands and your expectations. A sound marketer clears everything up and about, right before the deal is materialized.
Stay scheduled
Staying scheduled does not mean simple creating a calendar, it rather means scheduling something productive do be done each day. On a bigger platform, it is a statement of milestones. These milestones have to be achieved in a specific time, which is why it is important that the schedule states all the embodiments needed to achieve them. Staying scheduled and proper planning are the elements that create a positive impact on the investors.
Be as realistic as possible
One common mistake that most marketers make, is to state the unrealistic. They boast and make such promises to the investors, that are unachievable and far beyond the reach of available resources. Never make such false promises. Give an assurance about only those possibilities, which you can achieve. Pushing yourself, a little in order to win the deal is acceptable, but stating something that you will never to be able to do, will only prove harmful for the business in the longer run.
Present the plan B
Being scheduled and realistic is surely a good thing, but it does not guarantee success to your business plan, in fact, nothing does for that matter. This is exactly why you have to be ready with your plan B always. Having an alternative plan, and presenting it to the investor, assures them that their investment will not go in vain. They will be able to invest with a greater faith in you and with an assurance that if one plan does not work the second will. This is a huge enticement for the investors and works as the ace card in winning the deal for you.
Summary
Investment decisions often involve a tough choice, as a sound marketer you have to make sure that you provide enough satisfying reasons such a proper scheduling and realistic statements etc to the investors for the deal to be closed in your favor.