Any sensible soul that entertains the thoughts of stepping up the ladder of success at a substantial pace should avoid committing certain mistakes when eyeing for a fruitful career ahead of them. It doesn't even matter which career option one is exploring; if a person is not sure about the mannerism, professionalism, and prerequisites of a given profession, his or her endeavors are bound to follow the wrong direction for sure. In this article, we intend to provide brief insight into some of the common mistakes that most aspirants commit at one time or the other.
 Staying in your comfort zone: Lack of will to experiment
Even before starting their careers, most individuals – aspirants rather – tend to cocoon themselves within imaginary shells (composed of limitations), which eventually become their boundaries. Rather than trying to overcome these so-called weaknesses, they take solace in staying in their comfort zone. Such attitude is so corroding for their attitudinal, mental, and overall wellbeing that when they decide to bring about some perceivable change in their mentality, things already have taken an irreversible course. Therefore, it's important to keep experimenting until one gets the desired career destination where it might take years for others to reach.

Thinking you need experience to get a hang of work conditions
There is none denying the fact that each one of us has to start somewhere. Once we make that all important decision to start our journey or pursue a career, experience will start following our endeavors. Thus, instead of thinking that your boss would prefer assigning responsibilities to those experienced ones, always try to give your best shot since modern bosses look for fresh minds.

Following the rules is good, but not always
Following others blindly won't take anyone anywhere unless s/he has something in himself or herself that other teammates, or employees find missing in them. Well, even for aspirants, this statement holds so true since it's their uniqueness or capability to think positive that will start the ball rolling in their favor. Remember, those who keep tagging along established lines cannot innovate upon their modes of action or various commodities / services offered by an organization. Until you can make your presence felt through your ingenuity, you are just a commodity like most around – you are working with – are.

Being impatient and expecting results to follow your mind
It's perfectly obvious and okay for anyone to be enthusiastic about the new job. As you wish to make your efforts count, you expect appreciation and accolades coming your way from your seniors. Be aware of the fact that seniors would appreciate your contribution only when you do something that they cannot. Therefore, instead of being impatient, focus on myriad ways that help you grow as a person and an employee.

Being the boss's pet
Gone are the days when being in boss's good books was just enough to weave a successful career around; nowadays, things have changed for good, and for a very sound reason. These days, employees prefer focusing on their responsibilities and putting in their sincerest efforts since they know that their stats and achievements would speak up for their contribution eventually.

Taking too many personal calls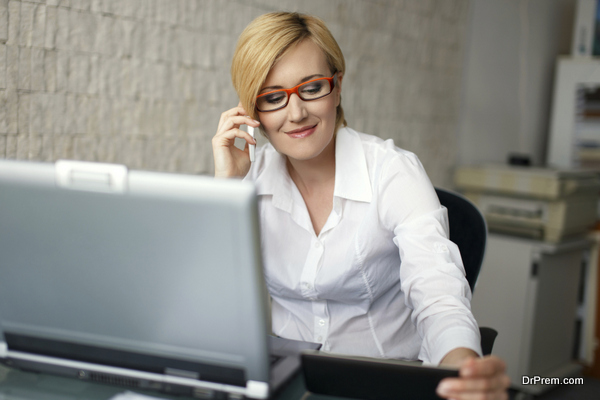 Well, this argument makes perfect sense. No employer would entertain any employee who brings his home to the office or finds it difficult to leave his other obligations outside the office premises. Chatting with your girlfriend or calling your babysitter in office is a strict no-no.

Right from the very first day of a new job, we keep committing certain rudimentary or basic mistakes that could cost us in near and distant future. In this article, we have discussed some of such common mistakes that one should avoid for sure.