Graphic design used to be the forte of a select few, those who were conversant with art or completed a graphic design course. Nowadays, even you can be a designer with advanced design tools or online resources such as Crello. In fact, the websites claim that a user need not have any design skills, in order to churn out professional looking graphics. Here's why I liked Crello as well as a guide to using it.
Guide to benefits of Crello
 What is Crello?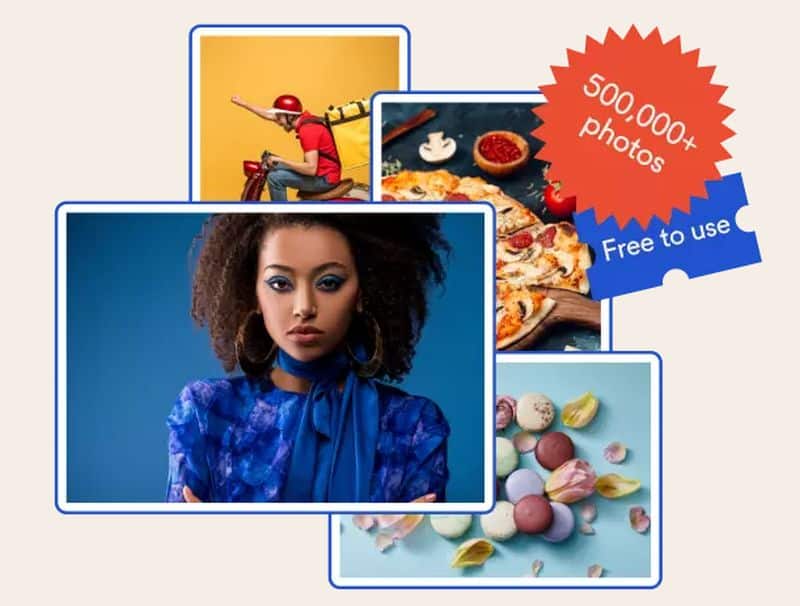 Image Source : crello.com
Crello is a video and graphic design tool to make professional designs with the help of a few clicks. The designs can be created from scratch using their huge number of premade templates, which are very well designed as well.  If you're like me, without any knowledge of design softwares or graphic design, you would have no problem using this online resource. 
How is it different from other design tools?
What sets Crello apart from the other advanced design tools, is that you can create videos and animations as well as graphics for your work.
All your work can be done using this, for offline marketing materials such as brochures and posters, event invites and more.
There are templates and images as well as videos that can be used for all the major and commonly used social media. I found all that I needed for my blogging requirements! 
Animation becomes easy with Crello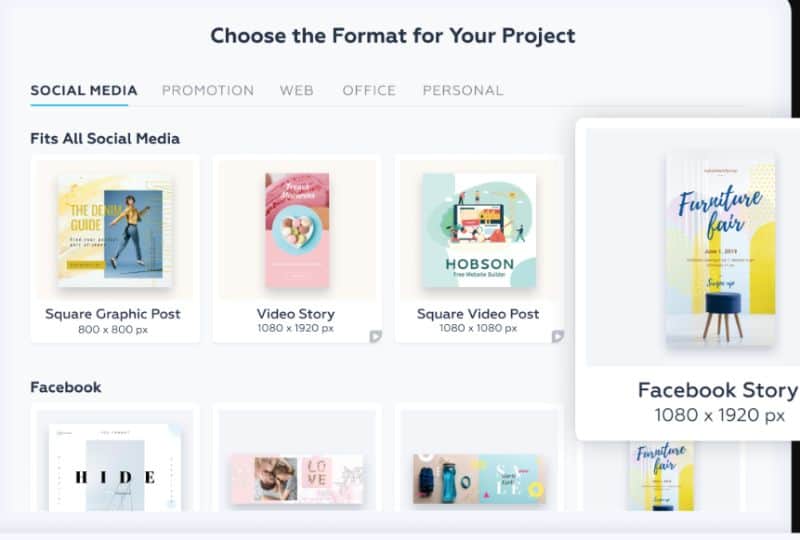 Image Source : crello.com
There are thousands of animated templates and around 2000 animated objects which can be used and customized. To make a mark on the net, and especially on social media, you have to create witty, attractive and appealing videos. Doing this professionally is quite expensive, but with Crello, you can instantly create an amazing animation or videos.
You don't have to spend hours making an interesting video either – an amazing video can be created in just a few minutes. The stock videos are made by the LightField Studios, and according to Crello, these videos have never been used anywhere on the net.
Exclusive content is what viewers want, and this you can create with the help of Crello, using their videos but putting your own personal twist and story to it. As they say, you can 'own it' with the videos, animations and images from Crello. 
Implement your strategy cross platform 
Whether you are writing a personal blog, or for your company, or for a client, you can make it more readable with the help of visual aids such as photos and animations. You can implement a cohesive marketing strategy across all platforms, offline and online with just one resource like Crello.
The flyers, brochures, posters for your print campaign can be designed alongside social media posts for Facebook and Instragram etc. using the same templates (but modified). It is easier to carry out any branding strategy when you do not have to hunt for similar images, following the same line of thought,  online. If you use Crello, you would be able to find what you need at one place. 
Price Point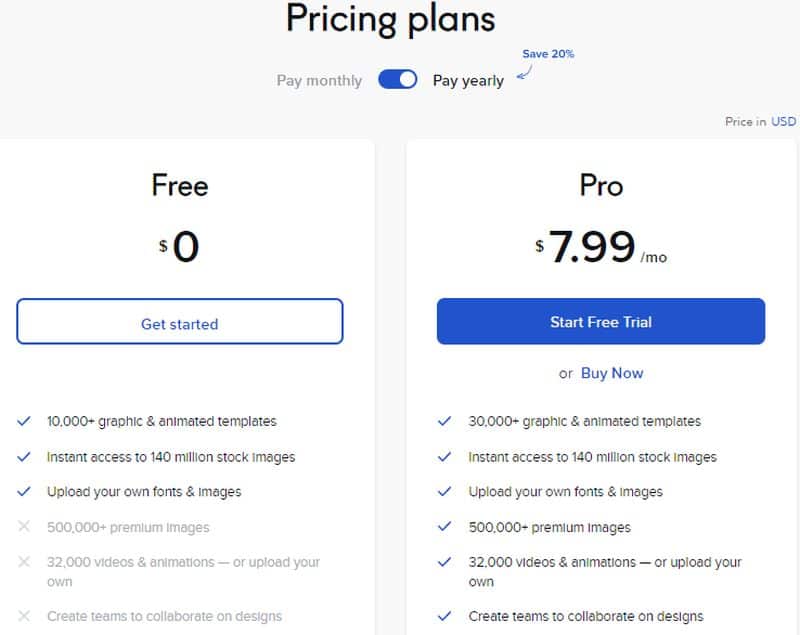 Image Source : crello.com
Good images are expensive, and for small entrepreneurs, this is a problem. You may not have the budget to pay for every image that you use, and the one that will fit your branding. Many times, you have to compromise, and use free images which do not actually work, but you just don't have any other option.
On the other hand, Crello has an amazing repository of images, animations and videos which you can even access for free. If you are just starting out as a freelance designer, or you are starting a small ad agency, this is an online resource which could be great for you. 10,000 images and graphics, 140 million images and the option to upload your own fonts and images is what you can get access to, for free. I definitely liked this option!
If you want to unlock more resources, you can do that for just 8 dollars a month. For 8 dollars, you get more than 30,000 animated templates and graphic images, permission to use 140 million stock images, as well as 500,000 premium images. This is definitely a competitive price point, given the amount of resources which open up for you. You can go for the yearly subscription or monthly. 
Suited for faster designing
Your customers are looking for good designs which have to be created in very little time as well. To keep your customers happy and the end users/buyers interested about the product or event, using advanced design tools for a fraction of the price that agencies charge, makes economic sense.
For small businesses who want to do their own branding, an all-in-one design tool like Crello is perfect. Print media designs, social media posts, videos and animations which can be made in a few minutes will drive towards more visibility, and thus more sales.
For those interested in laying their hands on Crello, insert crellogift25 in the Discount Code section to avail 25% off your purchase.