Healthcare Marketing Consultancy Services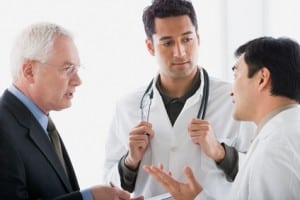 Dr Prem Jagyasi is a supreme Healthcare Marketing Consultant who offers global Healthcare consultancy services put together with a combined experience
of over fifteen years in the marketing distinctly
a foremost Global Healthcare consultant in the
world. Understanding the important and minute
nuances of all his clients, Dr Prem weighs his
know howto buildup. Dr Prem's Marketing
Consultancy Services are focused on delivering
adaptable and effective solutions to address
its clients'marketing needs. The organisation
ensures that every dollar spent brings value by
creating an outstanding return on investment. Dr
Prem has an extensive background in healthcare,
making them uniquely poised to understand the
needs of the healthcare industry. Dr Prem can
offer specialist knowledge-based program of
marketing assistance for established healthcare
industry players, new entrants, or those just wishing
b to revamp their existing structure. His expertise are:
Dr Prem normally proffers dedicated knowledge based program of Healthcare marketing assistance for conventional and ascertained industry players, new fangled entrants or to others who just wish to revamp their existing composition and by and large the health tourism consultancy services are provided in concurrence with the international and regional representatives. His expertise are: Dr Prem normally proffers dedicated knowledge based program of Healthcare marketing assistance for conventional and ascertained industry players, new fangled entrants or to others who just wish to revamp their existing composition and by and large the health tourism consultancy services are provided in concurrence with the international and regional representatives.
Also Read About
Inquire about Dr Prem's Consultancy Services
Integrated Healthcare Marketing Consultancy
Integrated Marketing combines all aspects of the concept, such as advertising, sales promotion, public relations, and direct marketing, to work together as a unified force. This ensures consistency of the message through the use of complementary media. Dr Prem utilises various channels of communication for its marketing strategies. These range from online marketing channels, such as Search Engine Optimisation and pay-per-click, Internet to offline marketing channels, such as public relations, industry relations, billboard, radio and television. The Integrated Marketing communications approach is becoming increasingly important because of a rapidly changing environment with respect to consumers, technology and media. Various developments in the advertising and media industry have caused marketers as well as ad agencies and other promotional facilitators to make a move towards Integrated Marketing. These include a shift from:
Media advertising to multiple forms of communication.
Mass media to more specialised (niche) media, which is focused on specific target audiences.
A manufacturer-dominated market to a retailer-dominated and consumer-controlled market.
General-focus advertising and marketing to data-based marketing.
Low agency accountability to greater agency accountability, particularly in advertising.
Traditional compensation to performance-based compensation (increased sales or benefits to the company).
Dr Prem specializes in the following fields of Integrated Marketing
Advertising
Brands
Business-to-Business Marketing
Change
Communication and Promotion
Companies
Competitive Advantage
Competitors
Consultants
Corporate Branding
Creativity
Customer Needs
Customer Orientation
Customer Relationship
Management (CRM)
Customers
Customer Satisfaction
Database Marketing
Design
Differentiation
Direct Mail
Distribution and Channels
Employees
Entrepreneurship
Experiential Marketing
Financial Marketing
Focusing and Niching
Forecasting and the Future
Goals and Objectives
Growth Strategies
Image and Emotional Marketing
Implementation and Control
Information and Analytics
Innovation Marketing
International Marketing
Internet and E-Business
Leadership
Loyalty
Marketing Assets and Resources
Marketing Department Interfaces
Marketing Ethics
Marketing Mix
Marketing Plans
Marketing Research
Marketing Roles and Skills
Markets
Market Place
Media
Mission
New Product Development
Opportunity
Organization
Outsourcing
Performance Measurement
Positioning
Price
Products
Profits
Public Relations
Quality
Recession Marketing
Relationship Marketing
Retailers and Vendors
Sales Force
Sales Promotion
Segmentation
Selling
Service
Social Media & Marketing
Sponsorship
Strategy
Success and Failure
Suppliers
Target Markets
Technology
Telemarketing and Call Centres
Trends in Marketing Thinking and Practice
Value
Word of Mouth
Video Marketing
Marketing for Healthcare Professionals
A comprehensive marketing plan is essential to create cohesive and impressive messages through all your organization's communication activities. Many healthcare organizations underestimate the power of training healthcare professionals within the organizations:
Dr Prem assist Hospitals about what healthcare professionals saying to consumer/patients in the office, on the phone, on the Internet, through promotional material or even during non-medical communication.
Dr Prem provide comprehensive marketing consultancy and training to healthcare professionals including:
In-Office Practice Marketing
Customer Service Training
Warm Lead Generation
Return on Investment Measures
Retain and Repeat Incentive Programs
Physician Practice Internet Marketing
Custom, Targeted Newsletters
Web-friendly Internet site
Search Engine Optimization and Pay Per Click Campaigns
Dynamic Blog Writing
Scheduled e-mail and e-newsletter broadcasts
Corporate and Community Practice Marketing
Newspaper, Radio, Television Advertising
Press Releases
Direct-mail Promotions
Media Buy Coordination
Seminar Management
Community Screenings
Brand Management Training
Public Relationship Training
Social Media Marketing Training
Marketing for Healthcare Organization
Dr Prem brings a collective experience of over fifteen years in the field of healthcare marketing and communications. The organisation understands the needs of its clients and the distinct market forces at play in the regional healthcare sector.
As an healthcare organization, your responsibility to market hospital service lines on such a minimal budget as the more you increase marketing budget more it eventualy increases burden on patient.
You not only need to increase patient visits, retain patients, improve patient relationship, physician referrals, but it must be done in line with the hospital mission, vision and strategic goals.
Dr Prem helps through strategic consultany and training services, will help you connect patients, physicians and your hospital senior administration. Dr Prem will assist your healthcare organization redisover your community audience and speak to them in their own words.
Corporate identity
Brand identity
Strategic communication platforms
Key opinion leader outreach
Brand touch points
Healthcare Marketing Process
Dr Prem puts into place a research driven and result-oriented approach to achieve its clients' objectives. Each plan is individually tailored to ensure the optimum reach to its relevant audience.
Dr Prem creates unique platforms to ensure that involvement of all the important stakeholders and develops touch points to enhance its clients' brand equity.
·         Defines objective-driven deliverables
·         Identifies fertile environments
·         Builds platforms for interactions
·         Gauges effective tactics
·         Sources roll-out opportunities
·         Measures and analyses outcomes
Dr Prem a Chartered Marketing Consultant
As a chartered Healthcare Marketing Consultant, Dr Prem is a distinguished Healthcare Marketing Consultant who provides high‐profile consultancy services to Government authorities and private healthcare organizations. Dr Prem usually builds up an individualized Healthcare Marketing agenda designed to strengthen your organization's position in this ever speedy marketplace.
Dr Prem helps one to learn more about your customers and prospective clients in order to assist you to respond to their needs and to visualize the products and services they will want in the future.
This methodology attracts newer customers and increases the existing customer loyalty, ultimately increasing the healthcare sales.
Dr Prem translates clients' business vision into reality as his work is drawn from the deep knowledge about the Healthcare space as well as his far‐reaching association of relationships with healthcare stakeholders across a particular region.
Dr Prem has consulted group organizations with a total of over 100 hospitals across the globe. Dr Prem believes in building networks which is ever important to establish the right linkages which are effectual and individualized.
Dr Prem understands the needs of his clients and helps them to identify opportunities in integrative healthcare and to classify approaches to this ever up‐and‐coming market as he has an in‐depth knowledge and practical experience in the field.
Dr Prem has a great understanding about marketing, ethical, legal and cultural issues in consulting services as he lays heavy importance on how best to embrace new opportunities in the market.
Dr Prem Jagyasi has established repute for an advanced client service and innovative results‐oriented solutions. The focus is on helping clients grasp new opportunities and optimize their achievements in an emergent healthcare marketplace. Dr Prem has access to resources that helps us provide our clients with a leading edge point of view and more adaptability than many other consulting groups. Dr Prem creates exclusive policies to ensure the contribution of all the imperative stakeholders and develops touch points to enhance his clients' brand equity. Dr Jagyasi is dedicated to create a spirited improvement in health care.
Healthcare Marketing Expertise
Dr Prem's Healthcare Marketing Expertise are :
Healthcare Brand Management –
Developing Consumer Led Business –
STP ( Segmentation, Targeting and Positioning) –
Personalized Services –
Product and Service development –
Price / Value Strategic Development –
Developing Effective Communication Strategies –
Developing Promotional Strategies with Marketing Mix –